Looking for black and white chicken names? You've come to the right place!
In this blog post, we will list over 100 black and white chicken names for you to choose from.
Whether you are looking for a name that is cute, funny, or unique, we have something for everyone. So what are you waiting for?
Start browsing through our list of black and white chicken names today!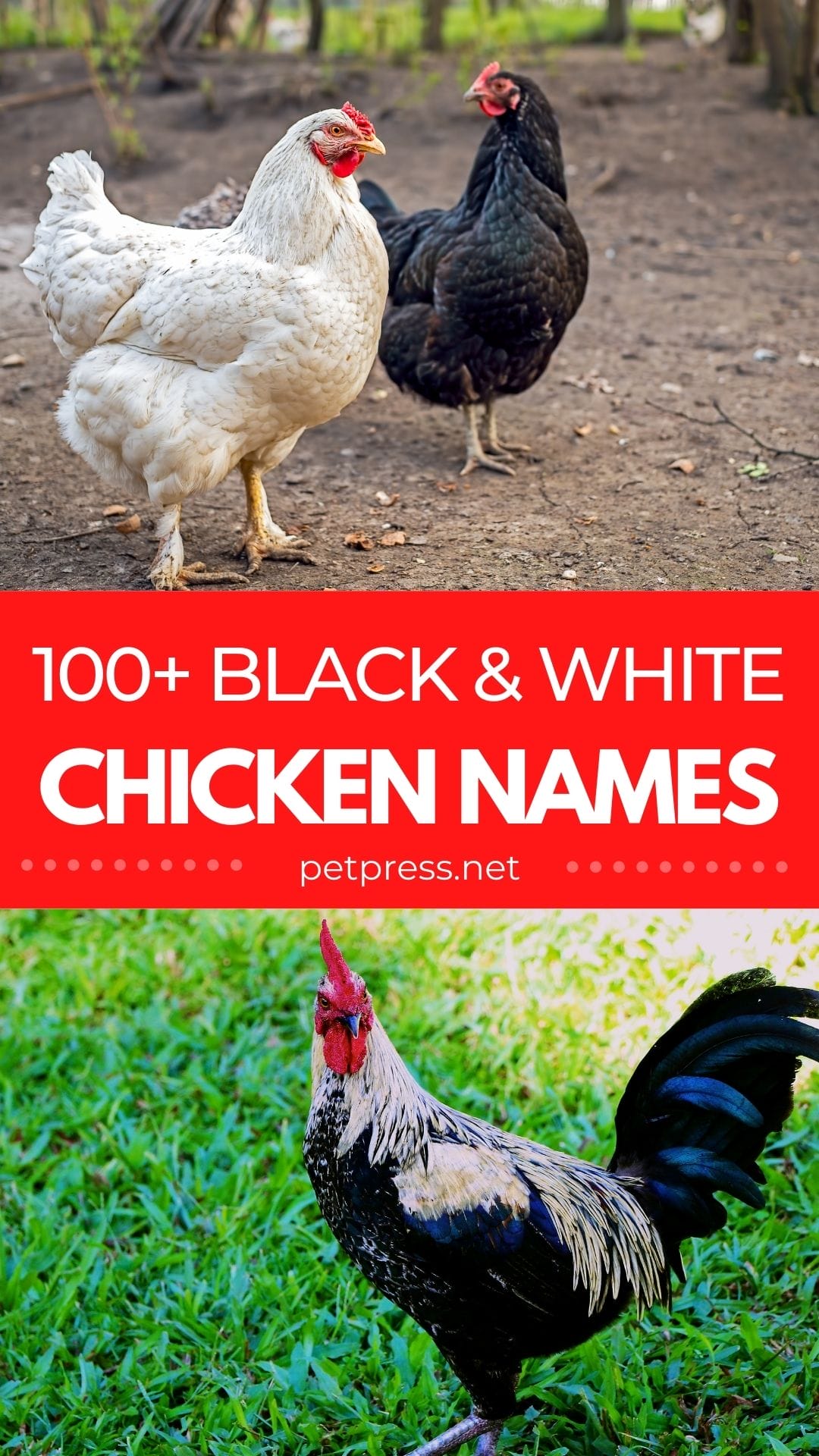 Here are the best names for black and white chickens which also include names for both male and female chickens!
Male Names for Black and White Chickens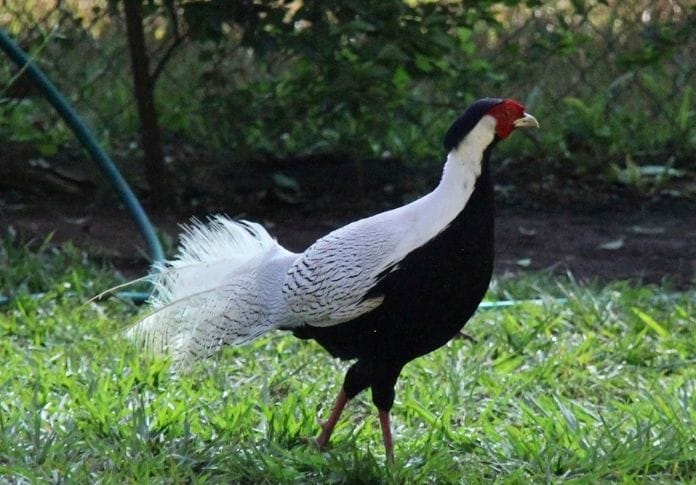 Arrow
Venus
Ace
Skunk
Captain
Ozzy
George
Bean
Bandit
Pepe
Flyer
Chester
Tux
Roscoe
Maddox
Alfie
Freisian
Snoopy
Female Names for Black and White Chickens
Noir
Juno
Zara
Cece
Raven
Sage
Inky
Diamond
Gypsum
Raven
Moo
Clarity
Olive
Sadie
Stella
Dottie
Onyx
Paris
Funny Names for Black and White Chickens
Mittens – works great for a chicken that has black and white near their feet
Boots
Half Moon
Galaxy
Patches
Domino
Zeb (short for zebra)
Snoopy
Moo – the black and white colors of a cow
Magpie
Inky (cute name for a baby chick)
Black and White Chicken Names Based on Design Patterns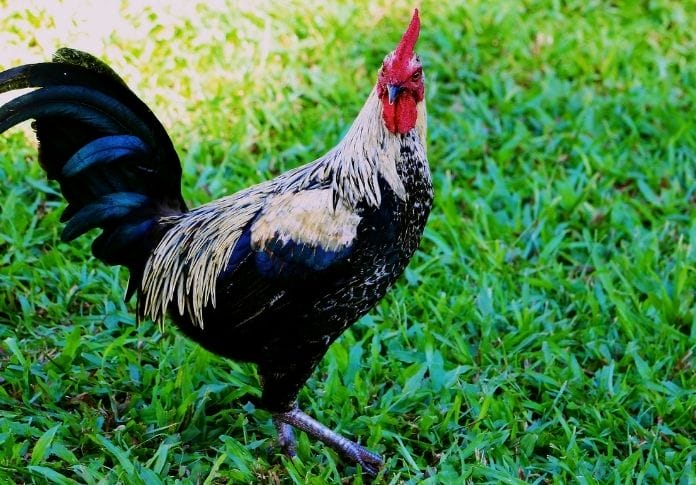 Monochrome
Zig Zag
Grayscale
Harlequin
Pinstripe
Gingham
Spot
Chevron
Checkers
Freckles
Houndstooth
Patch
Stripes
Marble
Dot
Unique Names for Black and White Chickens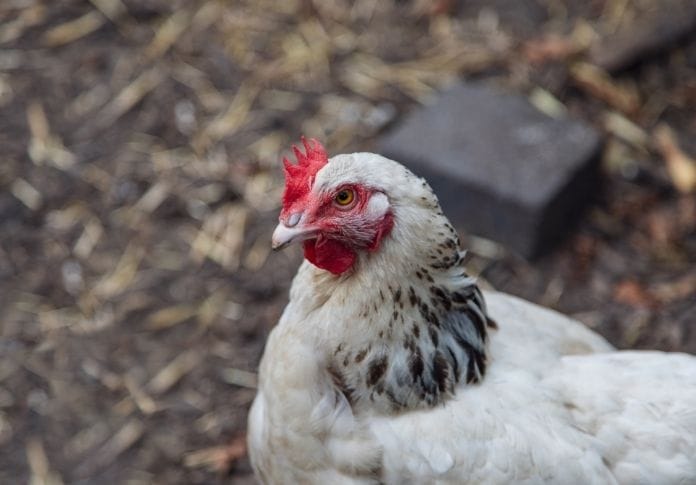 Junior Mint
Crossword
Aurora
Blot
Eight Ball
Bulls-Eye
Cloudy
Cookies N Cream
Keys (piano keys)
Greta
Creative Black and White Names for Chickens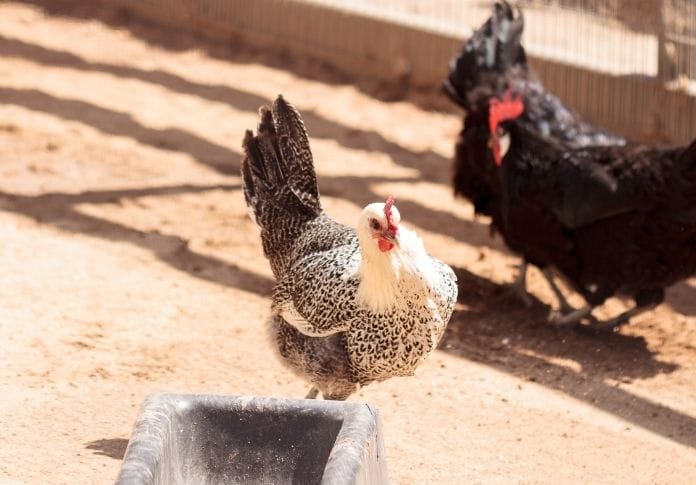 Blackfoot (perfect for chickens with black feet)
Piano
Barcode
Dot
Marble
Inkdrop
Spot
Freckles
Checkers
Butler
Penguin
Dice
Yin Yang
Tux (short for tuxedo)
Panda
Black and White Chicken Names Inspired by Foods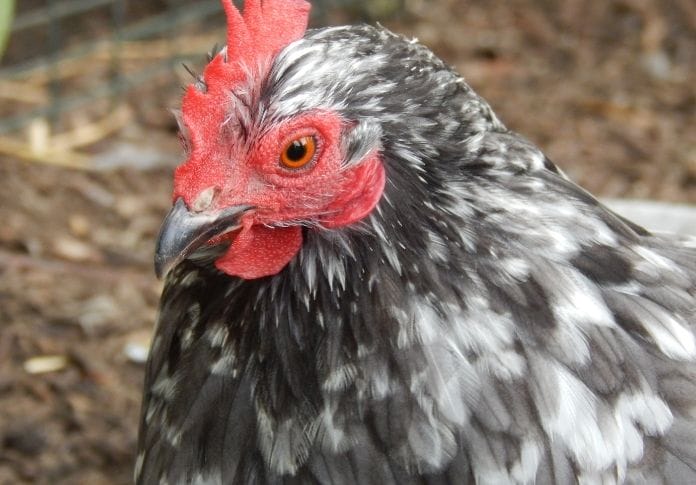 Sundae
Cupcake
Beans
Almond Joy
Milkshake
Oreo
Swirl
Pepper
Chocolate Chip
Donut
Cookie
Frosting
Truffles
Sprinkles
Sushi
Macaron
So there you have it – over 100 names for your black and white chicken.
If you can think of any more, be sure to let us know in the comments below!
And if you're looking for a little inspiration when it comes to naming your new chick, check out our list of black chicken names.