This is a list of horse names that are most popular in the UK.
There are over 200 British horse names on this list and this article will give you all sorts of ideas for naming your new favorite pet horse.
In addition to these English horse names, we have also compiled a list of British racehorse names and the best horse name ideas for both mares and geldings/stallions.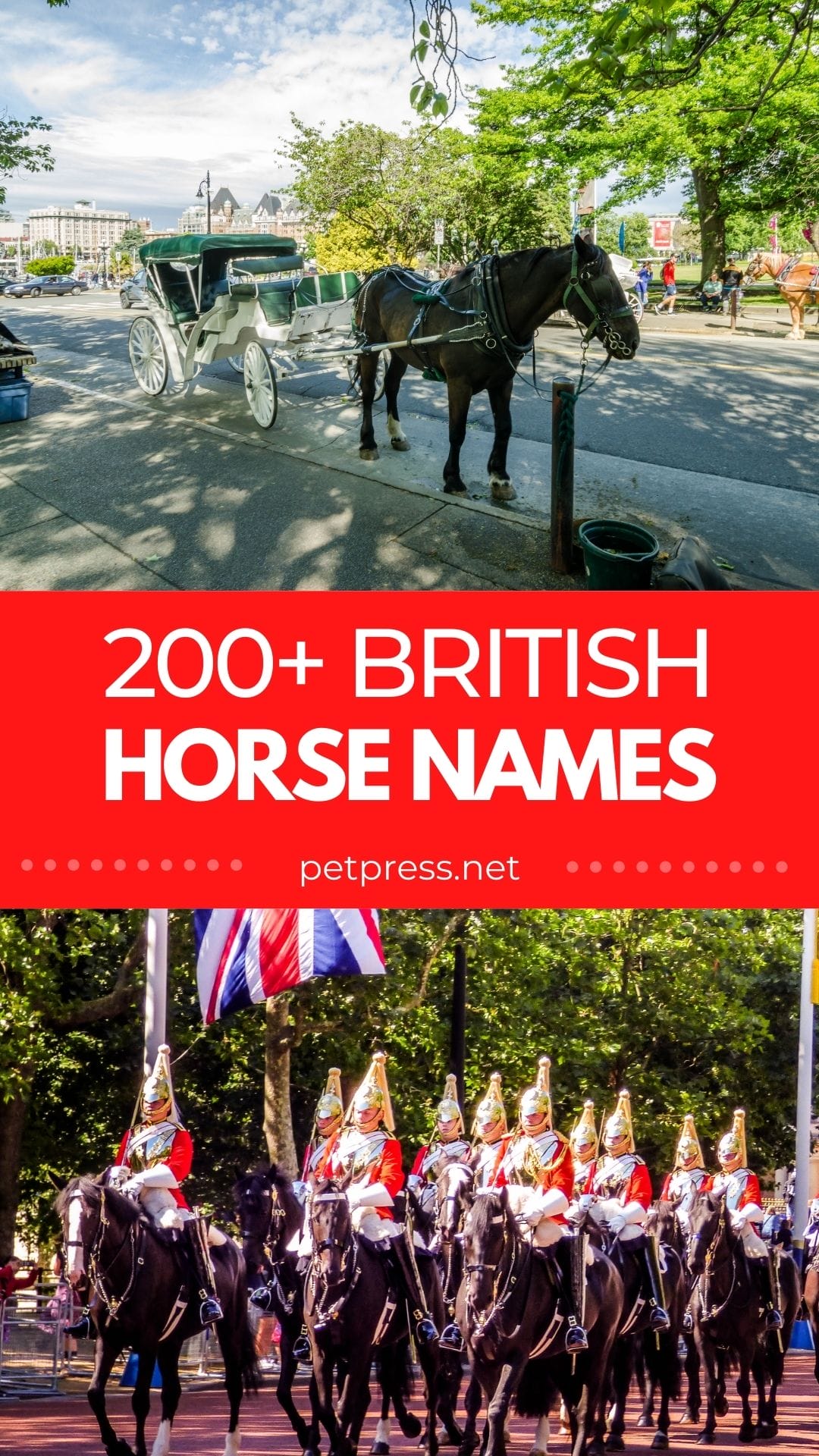 Here are the best British horse names to give you inspiration in naming your new pet horse!
Male British Horse Names
Brandon
Alton
Toby
Marshall
Wadsworth
Squire
Gilbert
Farley
Winston
Clem
Ford
Clifford
Luke
Sherman
Jarrett
Casper
Lord
Wheeler
Benson
Landon
Alcott
Chip
Fred
Flint
Barry
Brady
Pierce
Finlay
Edmund
Upton
Garnett
Brighton
Nic
Malcom
Worchester
Jefferson
Cedric
Brock
Perry
Amos
Norton
Arlo
Louis
Wilfred
Roady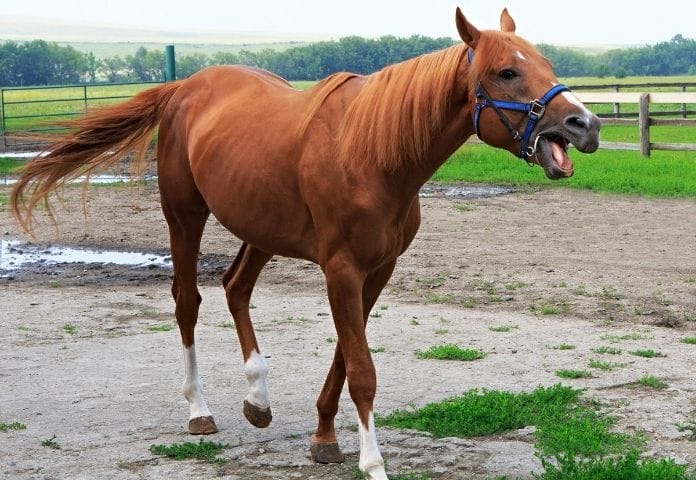 Wyatt
Thatcher
Harry
Allston
Elton
Yvette
Barton
Rigby
Templeton
Tanton
King
Corbin
Ben
Aidan
Stanley
West
Marlon
Cedric
Fletcher
Ron
Jasper
Beckham
Dobby
Winfred
Wesley
Dane
Ike
Radburn
Filbert
Cadby
Franklin
Allen
Alfie
Quincy
Chester
Nash
Sebastian
Travis
James
Wyeth
Winchester
Webber
Cuddy
Webster
Severn
Jackson
Manchester
Randall
Duke
Palmer
Tim
Ward
Walden
Tanner
General
Female British Horse Names
Rosemary
Quinn
Allison
Shirley
Briony
Iris
Wren
Amelia
Ruby
Shelley
Bella
Charlotte
Julien
Zara
Cordelia
Henrietta
Delilah
Odell
Stella
Olive
Trudy
Winnie
Harper
Missy
Bertie
Mckensie
Kenzie
Duchess
Bernice
Selma
Olivia
Gemma
Tilly
Dina
Erin
Maddox
Riley
Petunia
Lincoln
Maxine
Sara
Lark
Celia
Bertha
Abby
Carlisle
Clara
Lotus
Jane
Sable
Hyacinthia
Toffee
Hana
Cookie
Diana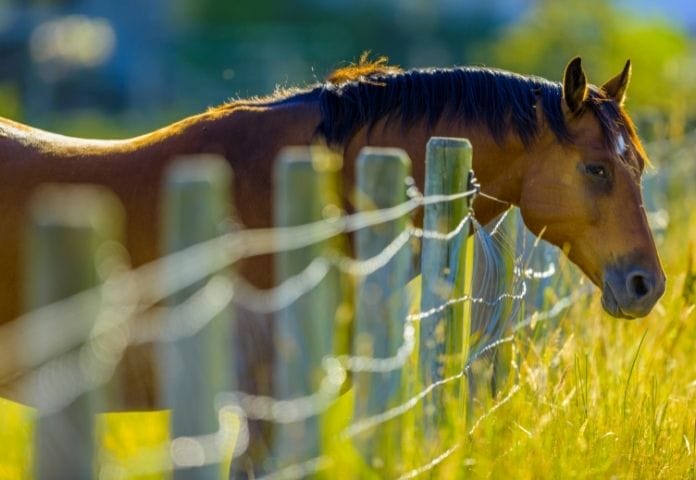 Darling
Ella
Lassie
Ogden
Penny
Tyne
Leland
Quinnie
Molly
Bessie
Beverly
Rose
Ivy
Lucy
Grace
Leslie
Millie
Ruth
Rosie
Nellie
Roxanne
Sage
Ida
Sandra
Flora
Beatrix
Margie
Hart
Gilda
Addy
Lily
Beatrice
Clementine
Viola
Dottie
Rory
Nora
Birdie
Aspen
Dame
Camellia
Blossom
Rae
Kensley
Dora
British Racehorse Names
Horse racing is a popular sport in the UK and bettors even give names to their bets! Check these name ideas out for your future racehorse.
British Male Racehorse Names
| | |
| --- | --- |
| Midnight | Perfect for a horse who has a coat as dark as midnight |
| Felix | Felix means happy or lucky |
| Beau | Short for beautiful |
| Champion | Is he a winner – this name could be perfect for him |
| Barley | A perfect name for a light brown coloured horse |
| Prince Charming | For a gentleman through and through |
| Albatross | Just like the albatross, this horse can go for miles |
| Apple | Name after the famous fruit |
| Colonel | For the one who calls the shots |
| Ace | Because he's just the best! |
| Charlie | Common English names |
| Washington | this name holds power and grace |
| King | Fit for a king |
| Bailey | Bailey means bailiff/steward |
| Alfie | Is he a bit of a ladies man? |
| President | For a horse who runs the place |
| Jack | For a horse that is a jack of all trades |
| Bandit | Is he a bit cheeky? |
| Braveheart | Only for the brave! |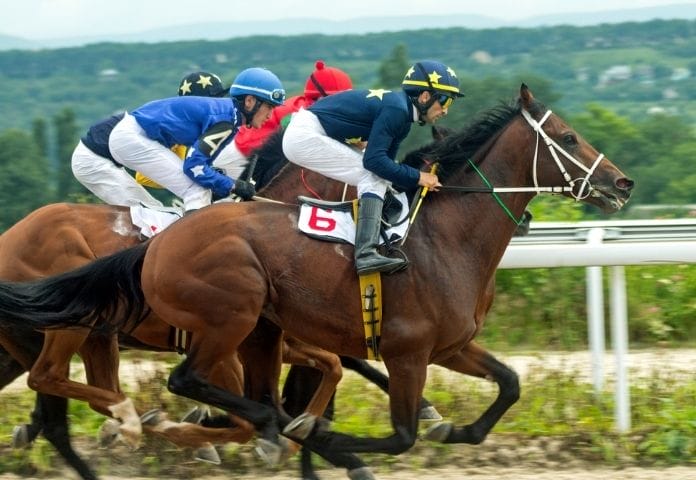 British Female Racehorse Names
| | |
| --- | --- |
| Bonnie | Perfect for a cheeky missy |
| Lady | For a horse who is just the perfect little lady |
| Athena | Athena is the Goddess of War |
| Rosemary | A fragrant evergreen herb |
| Lovely | Is she just the nicest horse ever? |
| Asia | Lively and the rising sun |
| Dreamer ​ | Perfect for your pet horse who always sleeps |
| Honey | As sweet as honey |
| Misty | Lovely name for a grey horse |
| Luna | Luna (goddess) is the divine embodiment of the Moon |
| Rusty ​ | Perfect name for a chestnut coloured horse |
| Coco | Perfect for a darker coloured horse |
| Willow | Willow means slender and graceful |
| Lily | Named after the beautiful flower |
| Annie | English origin meaning grace |
| Bella | means beautiful |
| Sunshine | The horse that brightens up everyone's day |
| Star | The one who shines the brightest |
| Whisper | Perfect for a quieter/shy horse |
| Daisy | Again, named after the sweet flower |
| Magic | Is she perfect and almost ethereal looking? |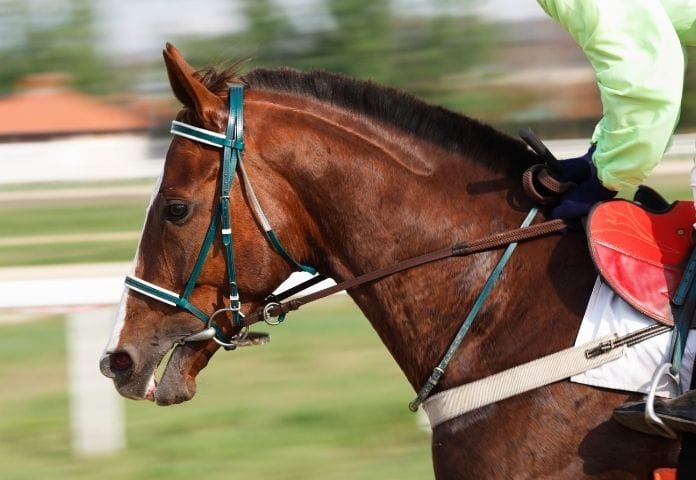 Well, we hope you found a horse name that suits your fancy and is the perfect fit for your new four-legged friend.
Whether you're looking for names like Charlie or Shirley, there are plenty of options to choose from in this list. Other than that, we have a list of famous racehorse names that you could also check out for more name ideas.
Which one is your favorite? Let us know in the comment box below