The holidays are a special time of year when we get to celebrate with friends, family, and of course, our furry feline companions.
What better way to show your cat some love than by giving them a festive name inspired by this joyous season?
You can also check out the winter cat names to get more ideas.
Here are some of our favorite cat names inspired by Christmas: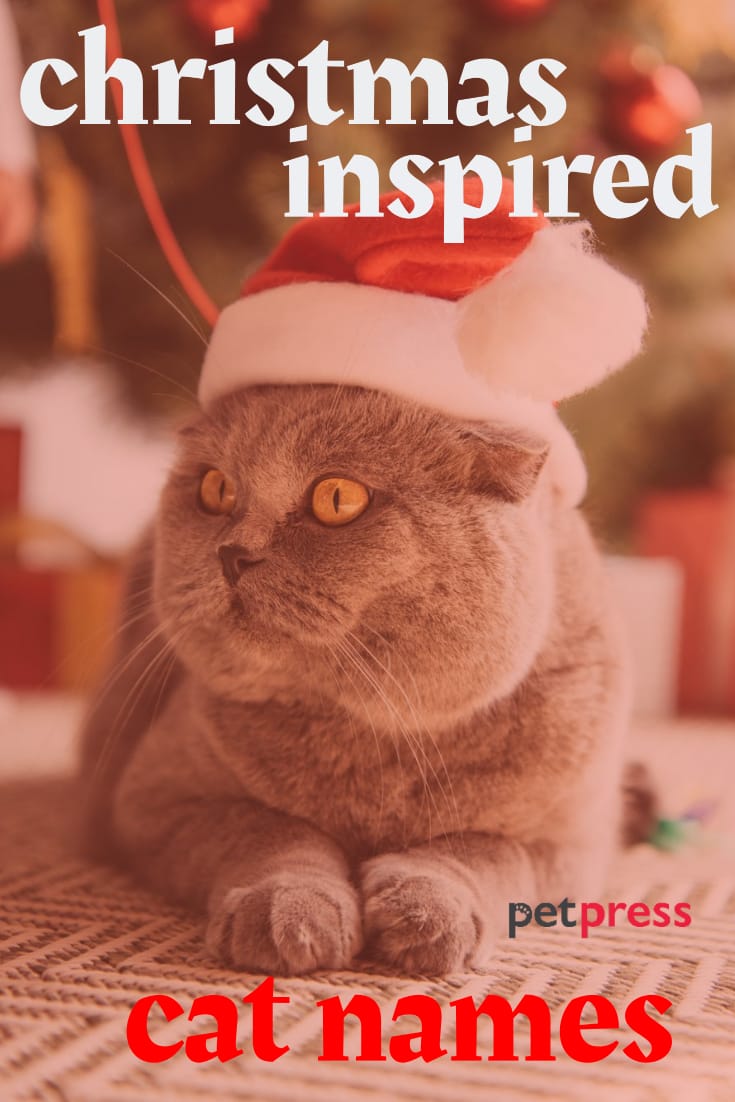 Mrs. Claus/Claws
Tinsel
Peppermint
Turtle doves
Angel
Fudge
Mr. Claus/Claws
Shortbread
Candy cat
Figgy pudding
Silver bells
Pecan
Fruitcake
Gaspar
Poinsettia
Snowball
Jolly
St. Nicholas
Peace
Melchior
Nazareth
Hammy
Christian
Jingle bells
Evergreen
Red
Merry
Elfy
Spice
Icicles
Feliz Navidad
Gingerbread
Blessing
Honor
Winter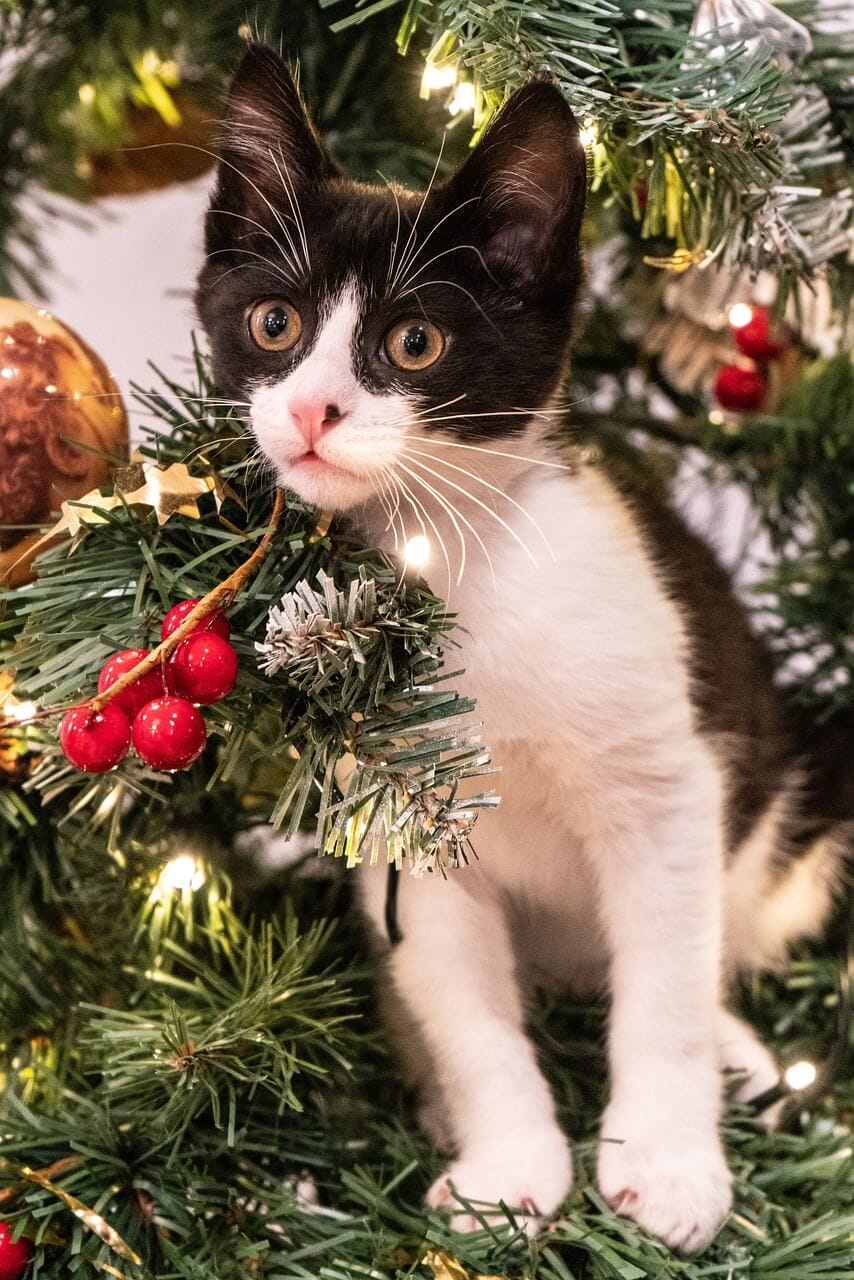 Hammy
Bell
Faith
Mitten
Cheers
Cookie
Comet
Nutcracker
December
Claus
Candy cane
Bethlehem
Santa
Happy
Blitzen
Jack frost
Sparkles
Joy
Magic
Sugarplum
Savior
Boots
Catty holiday
Frankincense
Rudolf
Malachi
Candy
Cranberries
Sleigh bells
Joseph
Yule
Glitters
Blizzard
Starlight
Dasher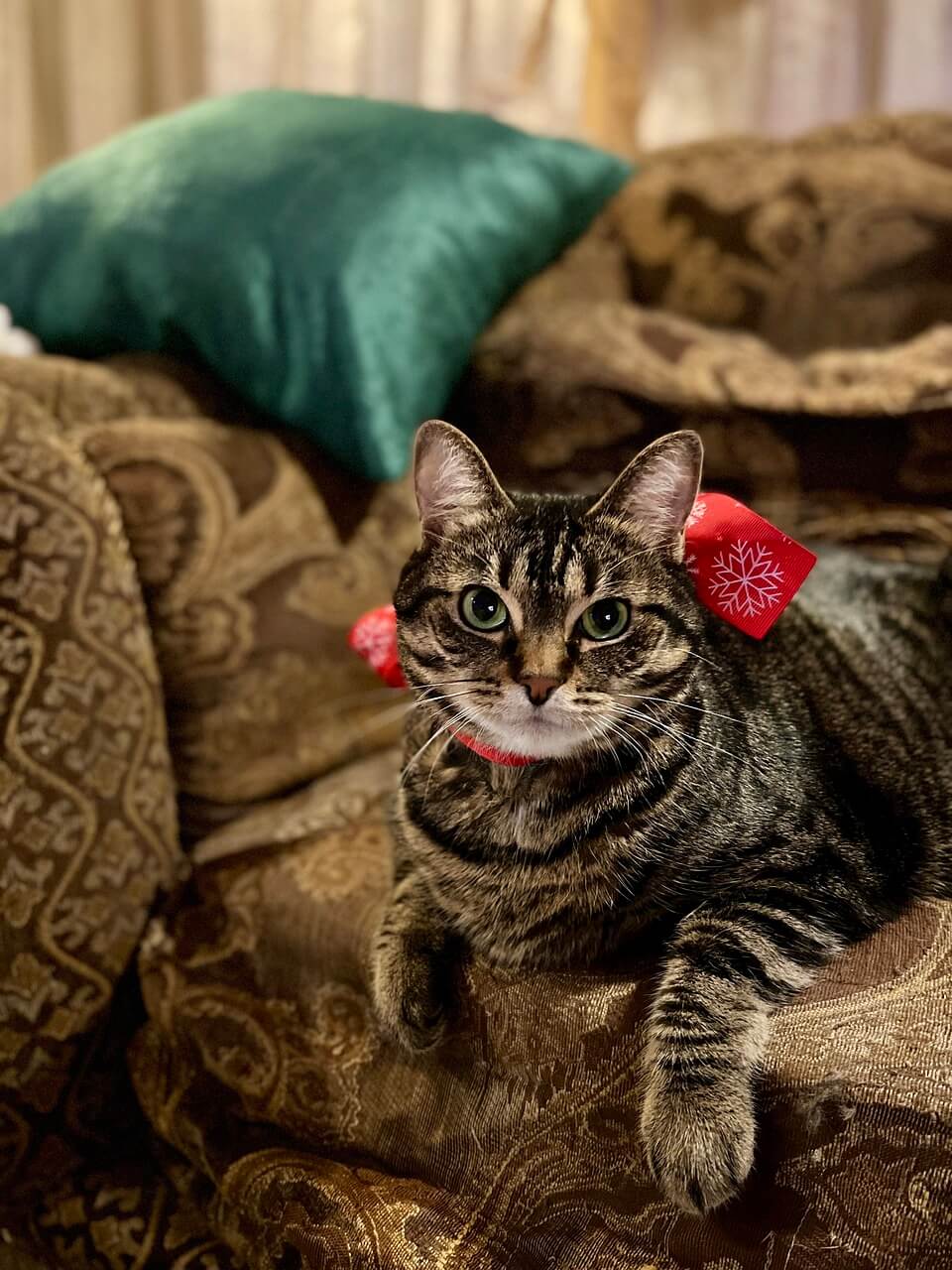 Noel
Charity
Sparkles
Bless
Jerusalem
Mistletoe
Dove
Cherub
Rejoice
Snowflake
Vixen
Chocolate
Scrooge
Faithful
Kris kringle
Cider
Dancer
Pumpkin
Eve
Miracles
Donner
Star
Eggnog
Tiny Tim
Gloria
Cupid
Olive
Balthasar
Mittens
Holy
Frosty
Santa Claus/Claws
St. Nick
Santa Paws
Snow
Cocoa
Holly
Carol
Hope
Teddy bear
King
Twinkle
Prance
Shepherd
Crystal
Gabriel
Nutmeg
Mary
Cherubim
Icy
Grace
Bella
Chestnut
Hot cocoa
Magical
Grinch
Holly berry
Glory
And if all these wonderful Christmas inspired cat names don't ring any jingles, here are more cat name ideas: