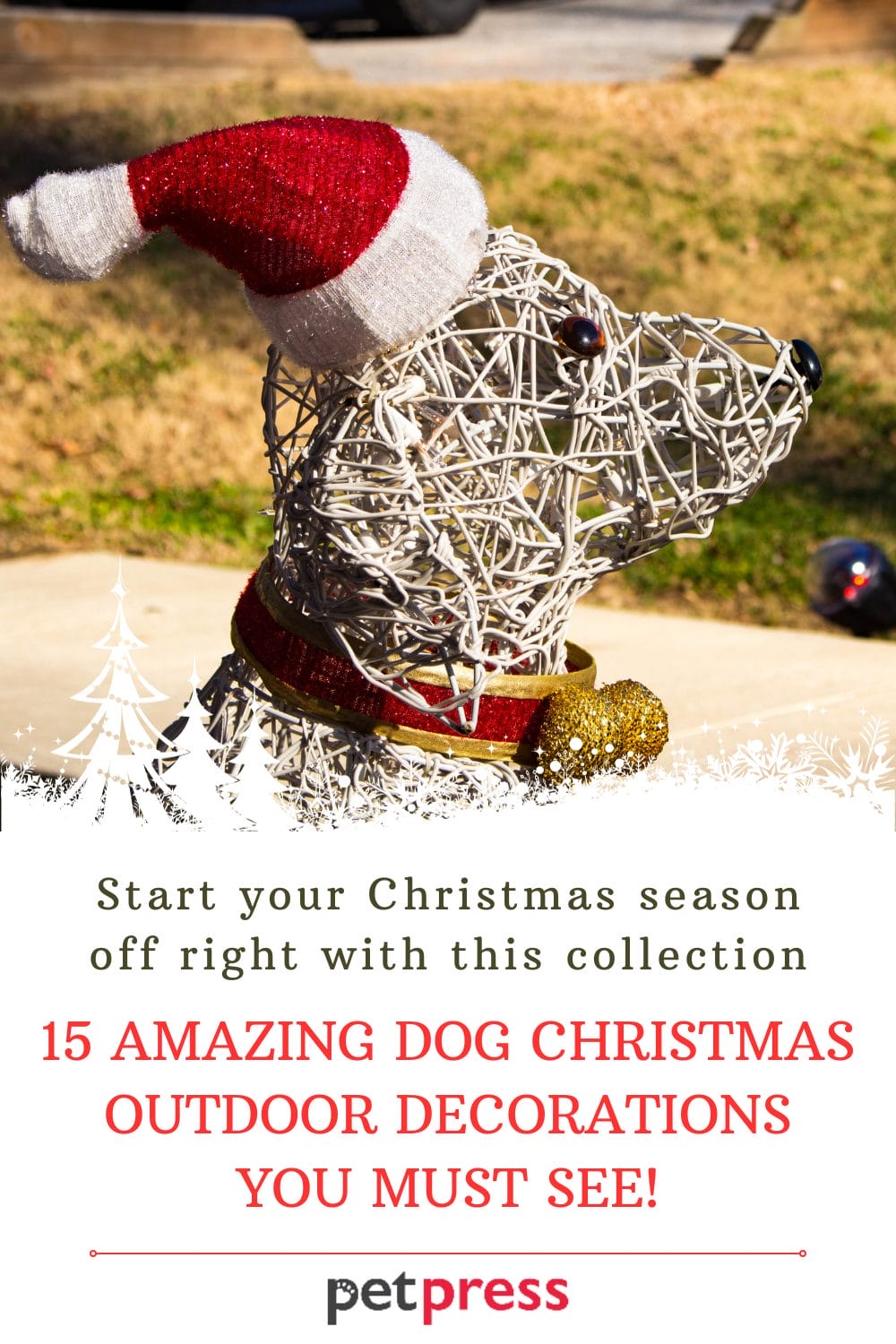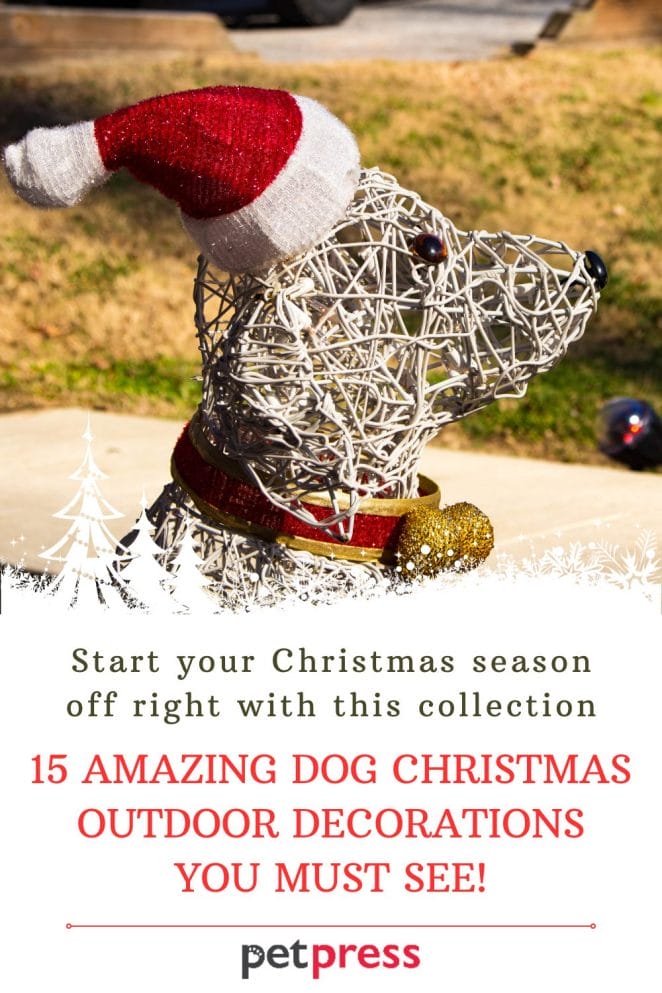 Start your Christmas season off right with this collection of incredible dog Christmas outdoor decorations. As dog lovers, we understand the importance of including our furry friends in the holiday festivities.
How about adding a touch of canine charm to your exterior décor this year? This guide is not only full of innovative and beautiful decoration ideas but also tips to help you create a dog-friendly Christmas environment.
How Dogs Enrich Our Holiday Celebrations
The festive period of holidays, especially Christmas, holds an abundance of love, happiness, and camaraderie. Among all those we cherish, our trustworthy and devoted dogs form an inseparable part. They are more than just pets; they are integral to our families. Their ceaseless affection and jovial spirits infuse a special warmth into our festive celebrations.
By weaving in dog Christmas outdoor decorations into our holiday adornments, we are doing much more than enhancing the holiday feel of our homes. It stands testament to the vital position our furry companions hold in our hearts and lives, celebrating their presence in the most delightful way.
Safety Considerations for Dog Christmas Outdoor Decorations
While it's delightful to include our pets in our festivities, their safety should always be a priority. As we chase the holiday spirit, it's essential to ensure that our dog Christmas outdoor decorations are safe for our pets.
Avoid decorations with small, detachable parts that your pet could accidentally ingest. Try to keep electrical cords, lights, and other potentially harmful items out of your dog's reach. Consider using pet-safe materials whenever possible, and avoid decorations that your dog might find tempting to chew or swallow.
By carefully selecting and positioning your dog Christmas outdoor decorations, you can create a festive atmosphere that both you and your pet can safely enjoy.
Remember, it's all about finding a balance between festive fun and safety. And with a bit of creativity, it's possible to achieve both while creating a memorable Christmas for the whole family.
A Collection of Mind-blowing Dog Christmas Outdoor Decorations
Dog-Inspired Christmas Lights
Light up your home with the magic of Christmas and passion for dogs using dog-inspired Christmas lights. These decorations come in an array of designs, from dainty fairy lights shaped like tiny dogs to larger, illuminated dog figures. These lights can beautifully outline your home, creating an enchanting spectacle that stands out in your neighborhood.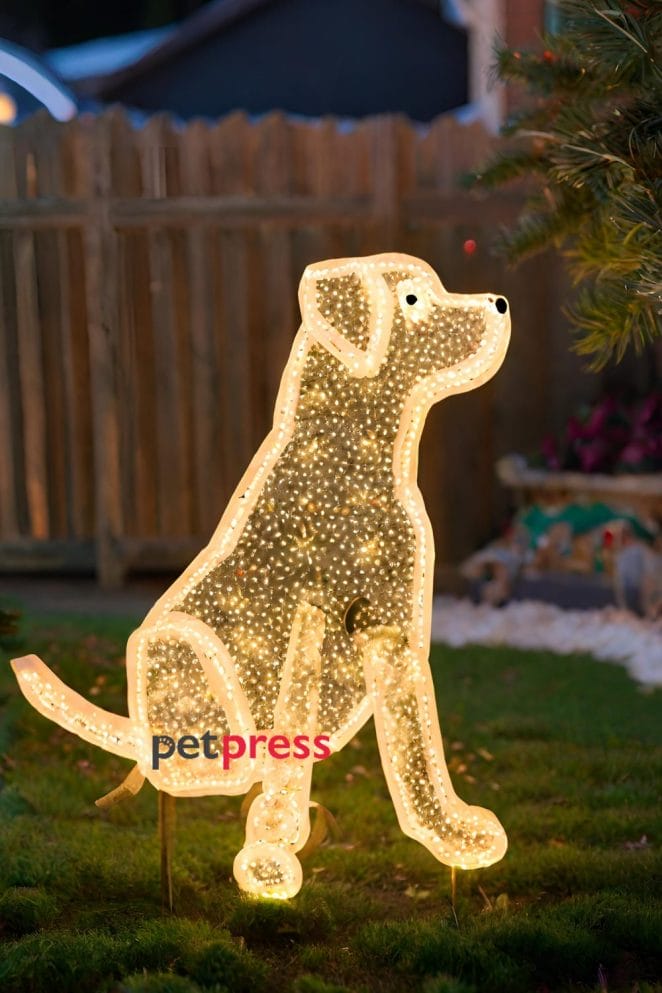 Christmas Dog Statues and Figures
Dog-themed Christmas statues and figures can add a touch of charm and whimsy to your outdoor decor. Whether they're made of metal, wood, or even a blend of materials, these figures can range from realistic sculptures of your favorite breeds wearing Santa hats to stylized, festive dogs pulling Santa's sleigh. Placing them on your porch or garden can instantly make your house more attractive.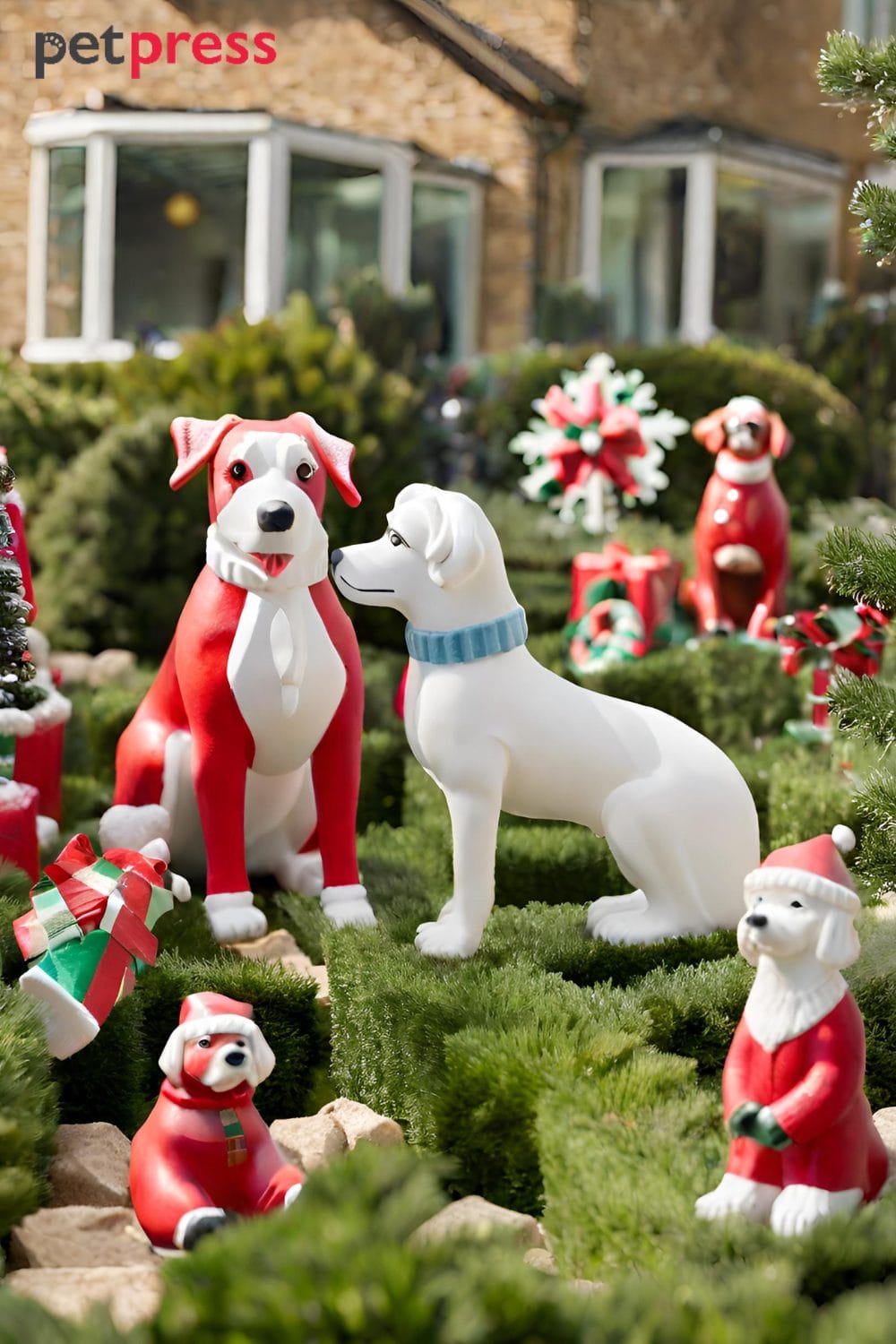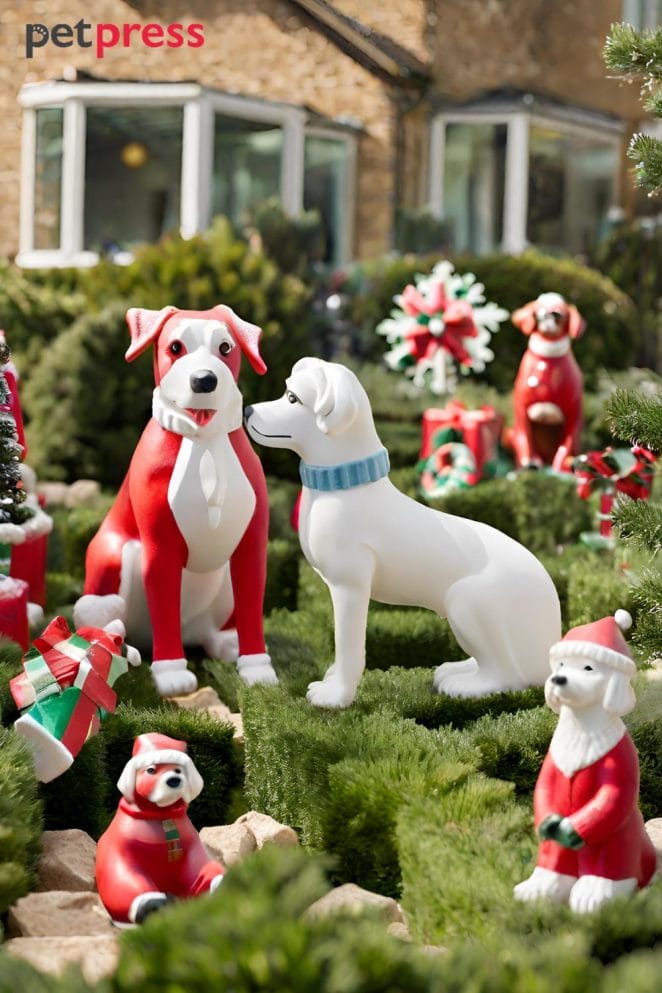 Inflatable Dog Christmas Decorations
These larger-than-life dog Christmas outdoor decorations are a definite crowd-pleaser. Inflatables range from playful puppies tangled in Christmas lights to giant dogs dressed as Santa Claus. An inflatable dog decoration can make a statement and become a focal point in your outdoor Christmas setting.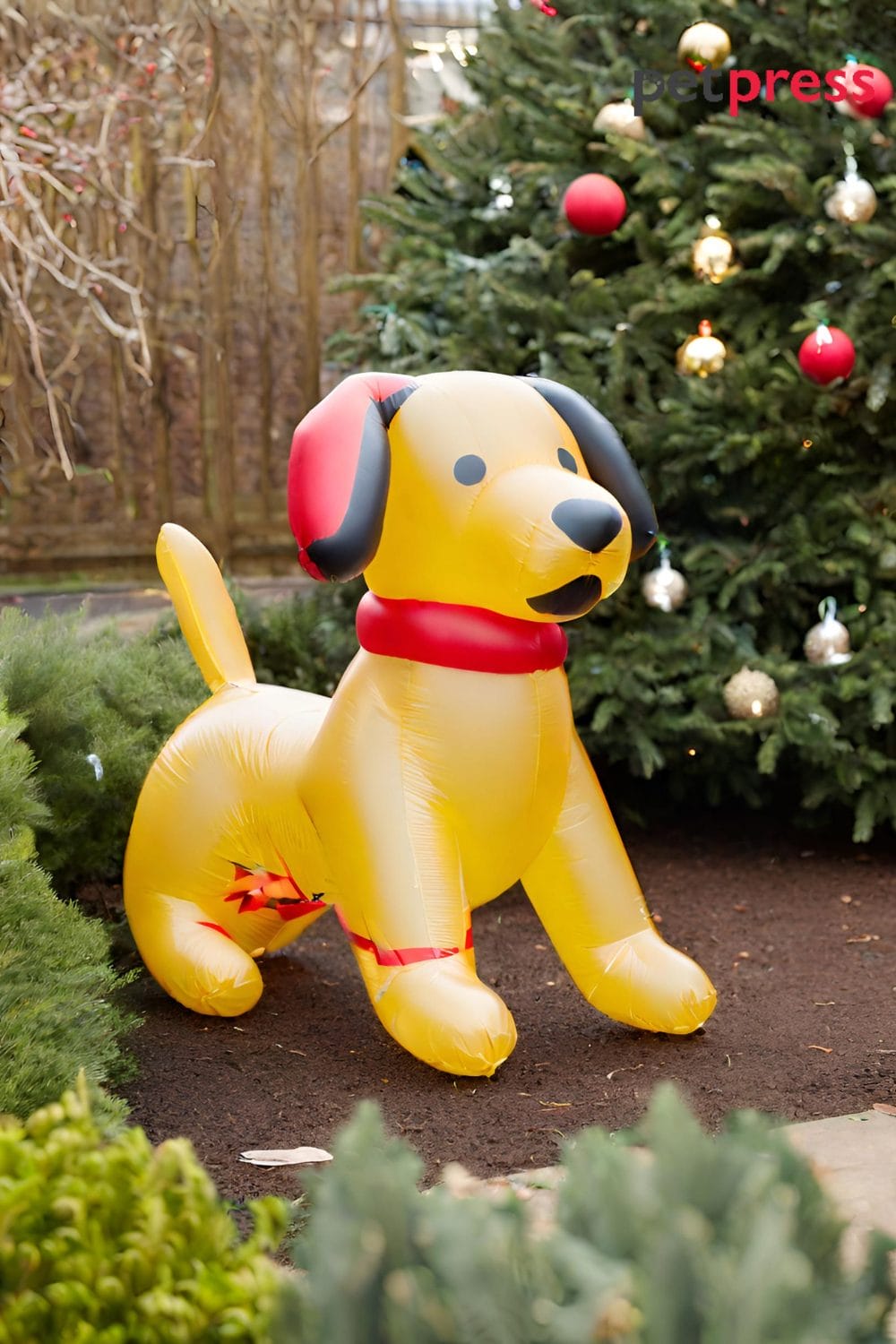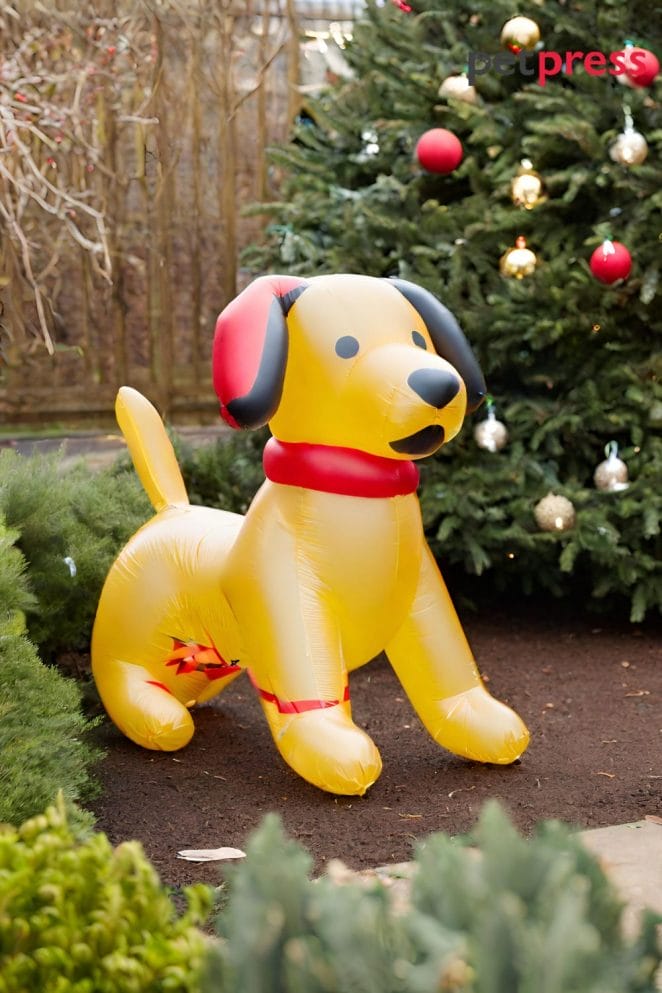 Handmade Dog Christmas Decorations
Handcrafted decorations exude warmth and uniqueness. These might include wooden cutouts of dogs wearing festive gear or handmade dog-themed wreaths for your front door. These special touches not only add a personal flair to your decoration but also a homely, welcoming vibe.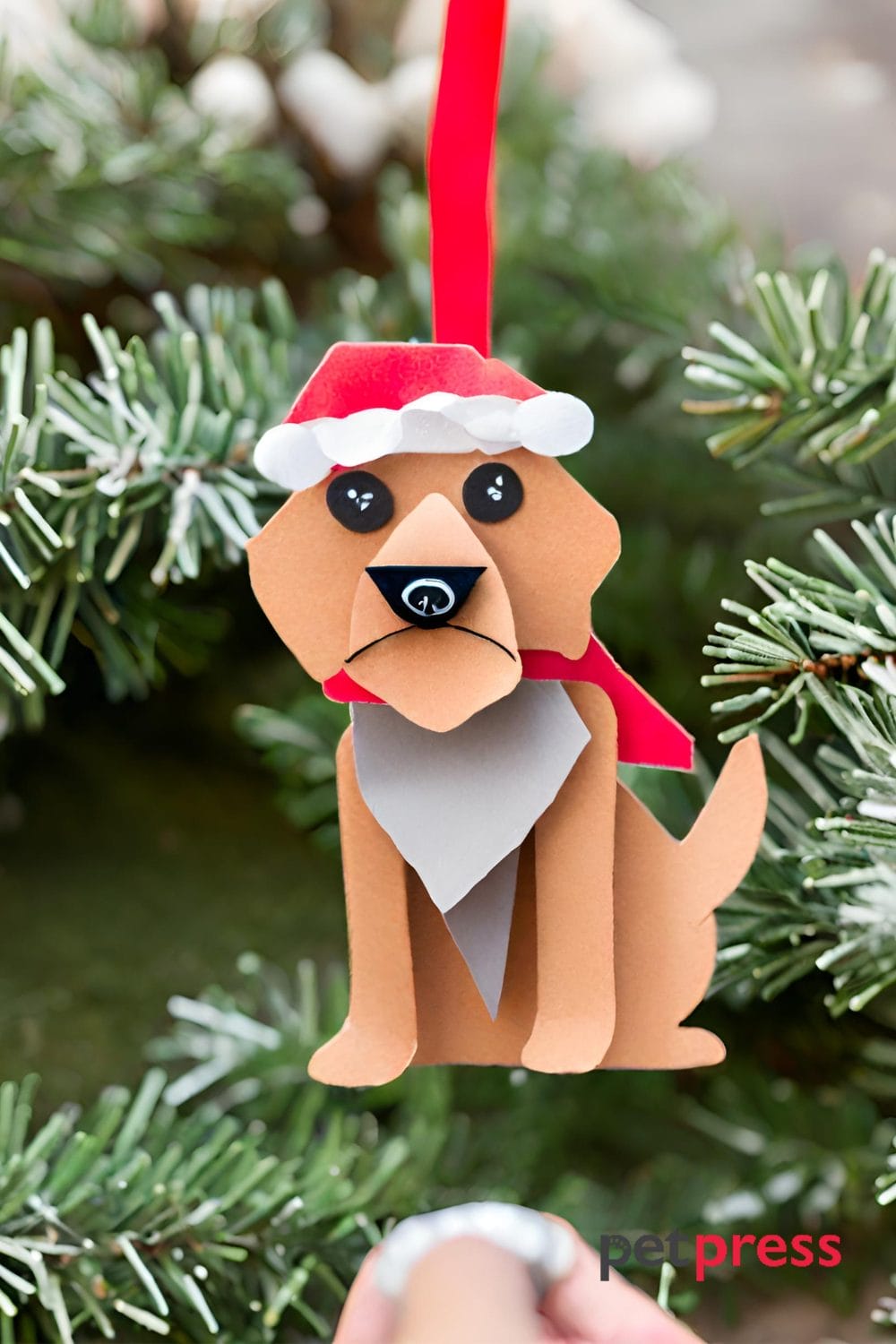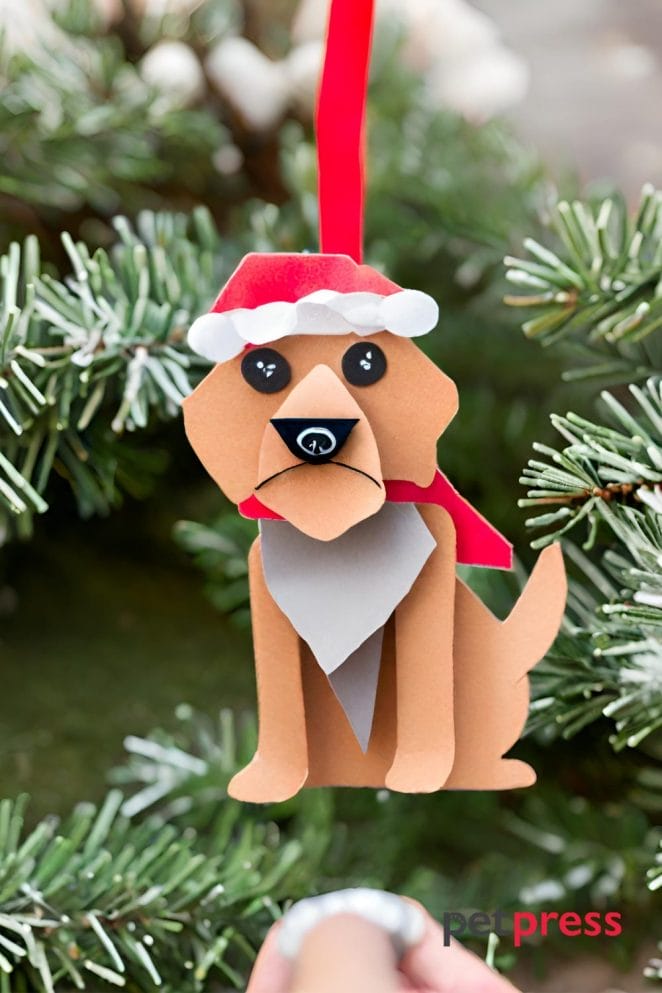 Dog House Christmas Decorations
If your dog has an outdoor house, why not include it in your festive decor? Decorating the dog house can range from placing a cute, mini Christmas tree next to it to draping it with fairy lights. You can also add a personalized Christmas stocking with your dog's name on it, making it an integral part of your outdoor decorations.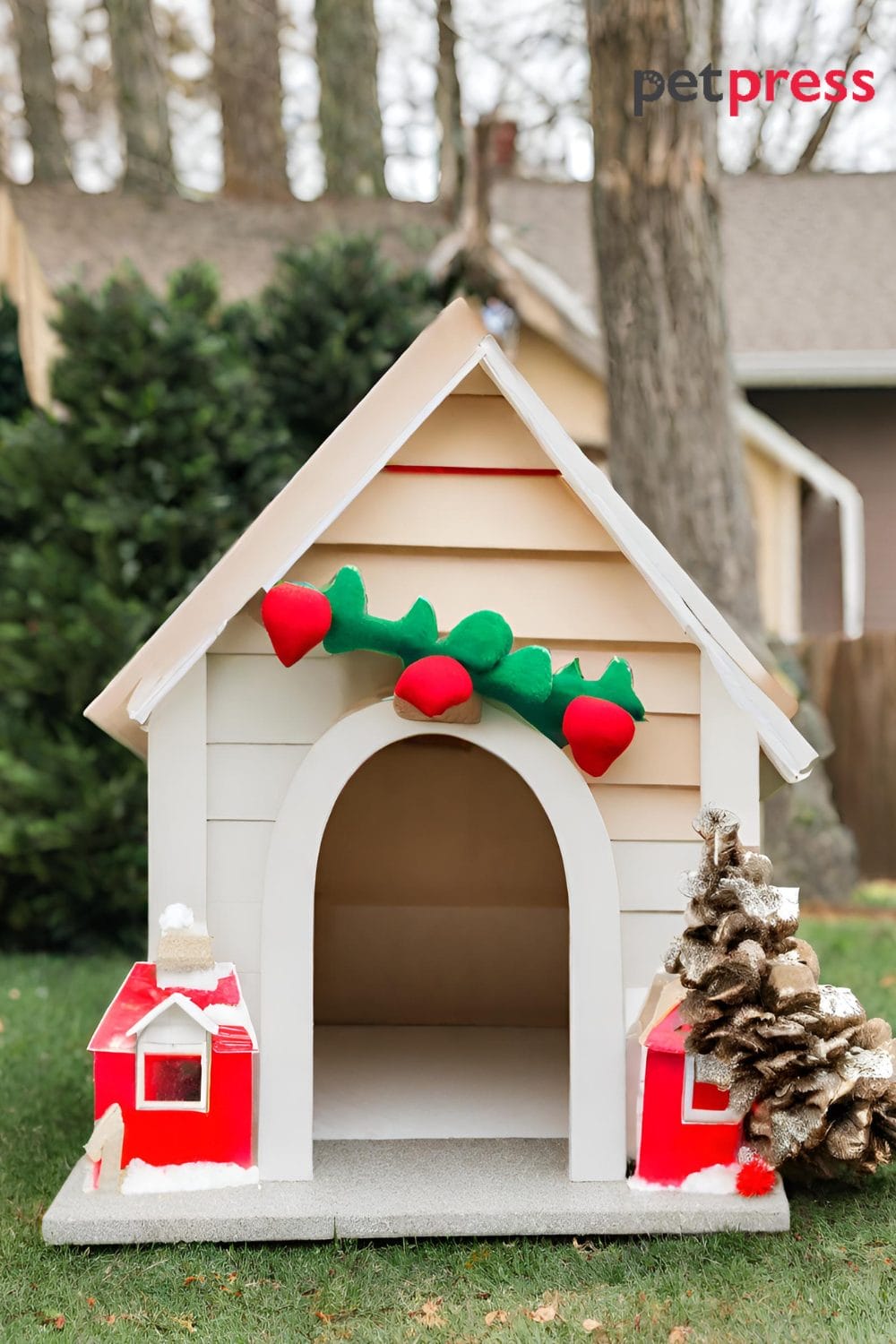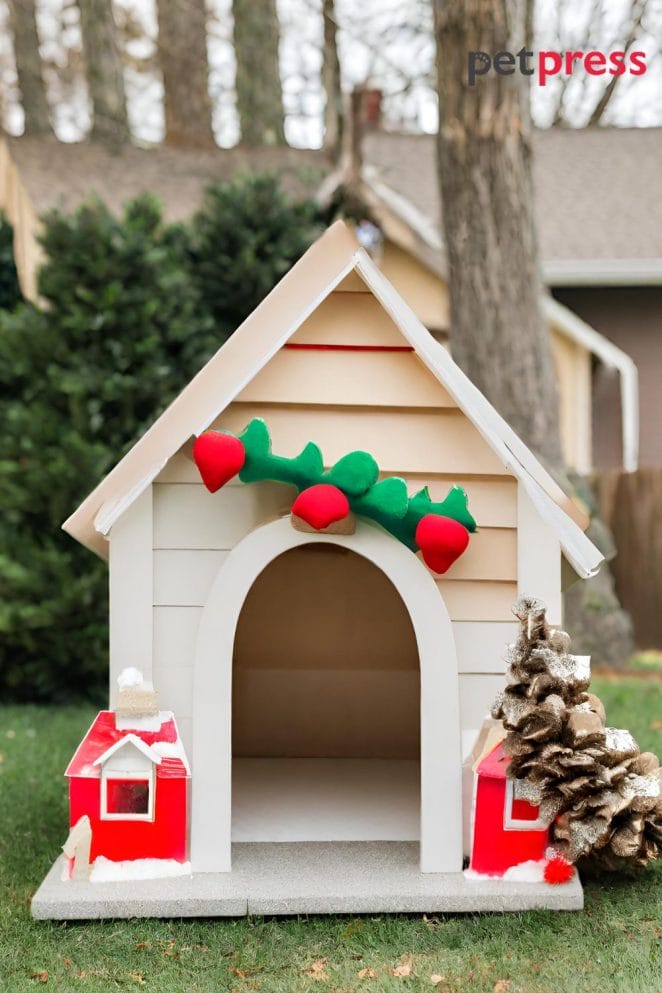 Christmas-themed Dog Signboards
Christmas-themed signboards featuring hilarious or heartwarming quotes about dogs can be a delightful addition to your yard. They could display messages like "Santa, I can explain…" alongside an adorable dog illustration or "Beware: Too much cuteness inside" with a paw print.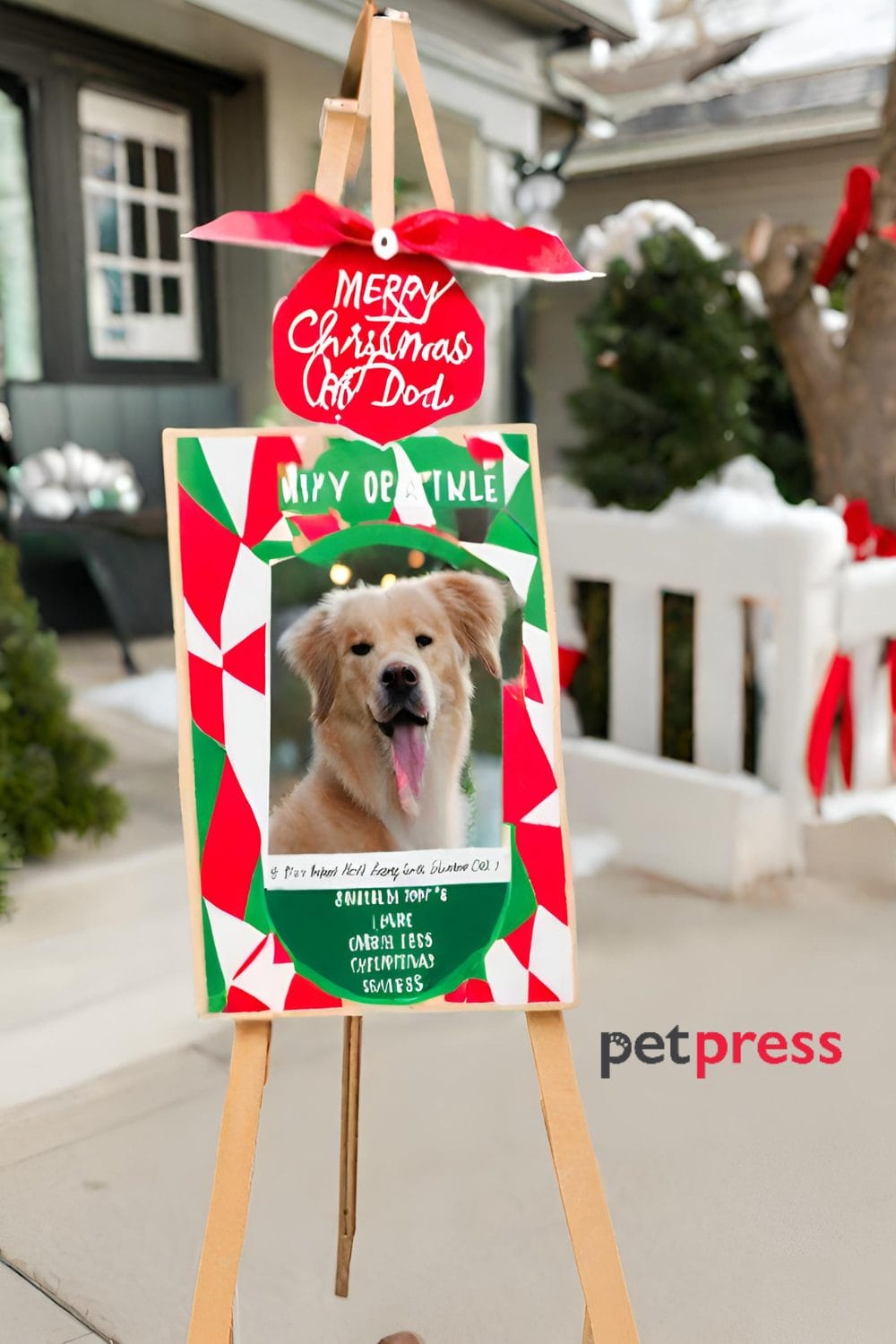 Dog Christmas Light Projectors
Add a touch of wonder to your home. These projectors can cast images of playful dogs enjoying the Christmas festivities on your home's exterior, creating an animated, captivating display. This unique decoration will certainly amaze your neighbors and passersby.
Dog-Themed Garden Stakes
These smaller decorations can add a subtle yet charming touch to your garden or pathway. Dog-themed garden stakes can feature a dog with Christmas presents, a dog with a Santa hat, or even a dog-shaped snowman. They're an adorable way to sprinkle more canine-loving spirit around your home.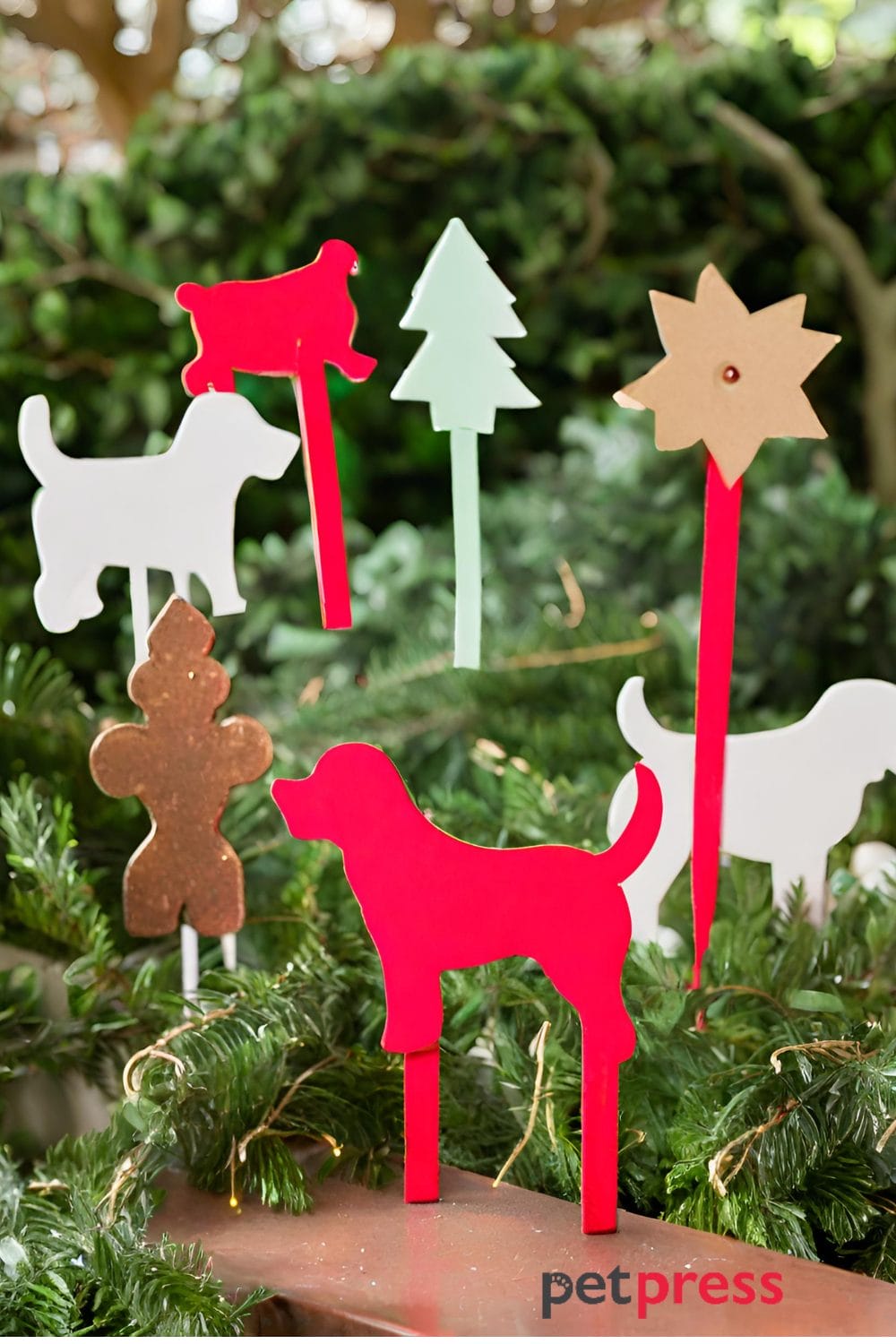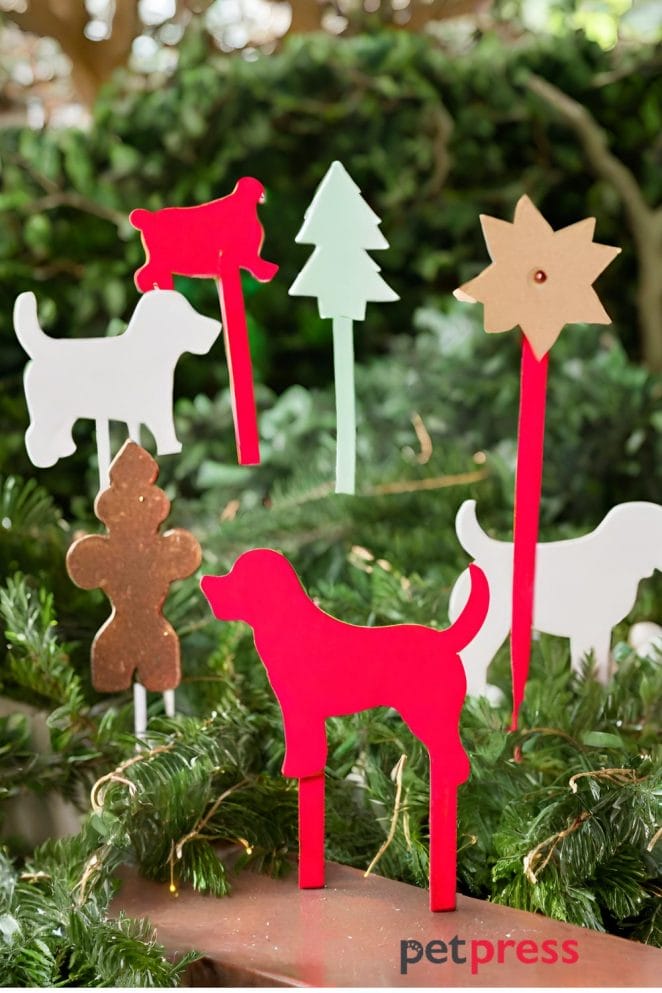 Dog Breed-Specific Decorations
Show off your love for your specific breed with breed-specific Christmas decorations. These could be Labrador-shaped lights, a Beagle Santa figure, or an inflatable Golden Retriever. This personalized touch will surely resonate with fellow breed owners and create an inclusive, festive mood.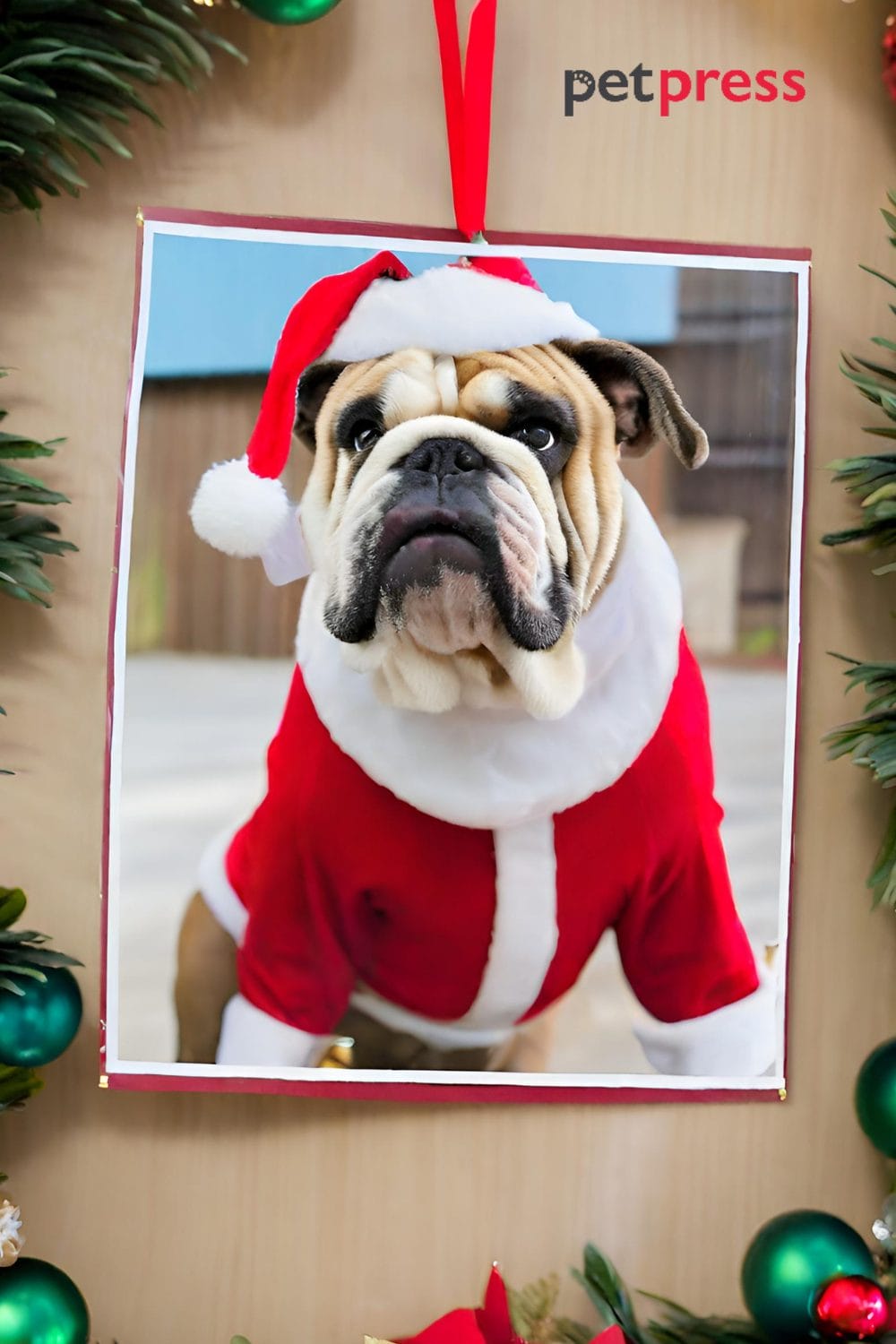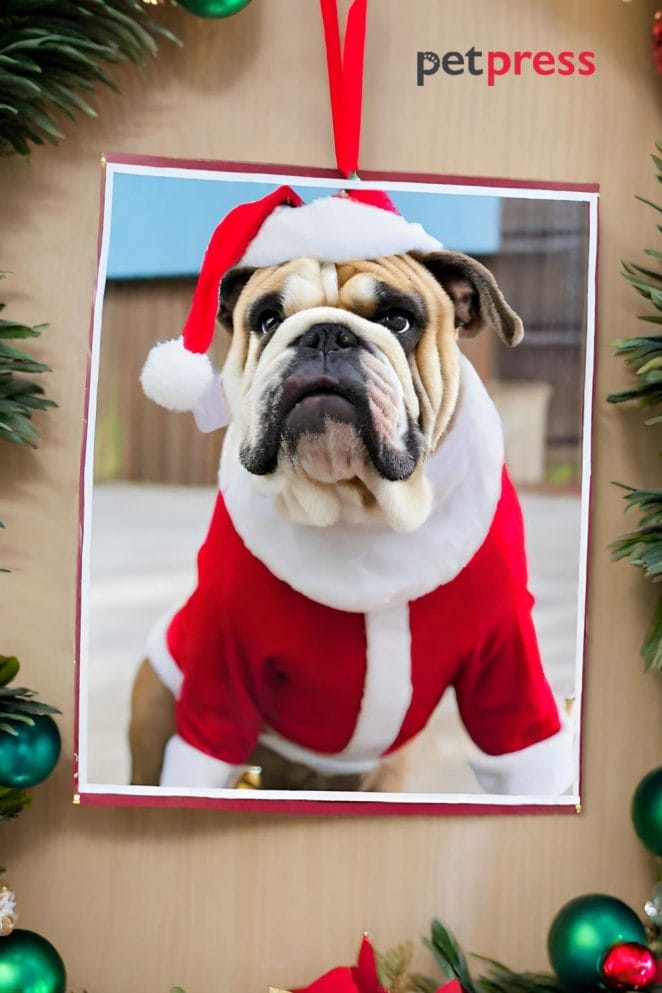 Christmas Dog Wind Spinners
Wind spinners can be an enchanting addition to your yard. With each gust of wind, watch these spinners whirl and twirl, showcasing your Christmas-themed dogs in a charming, dynamic display.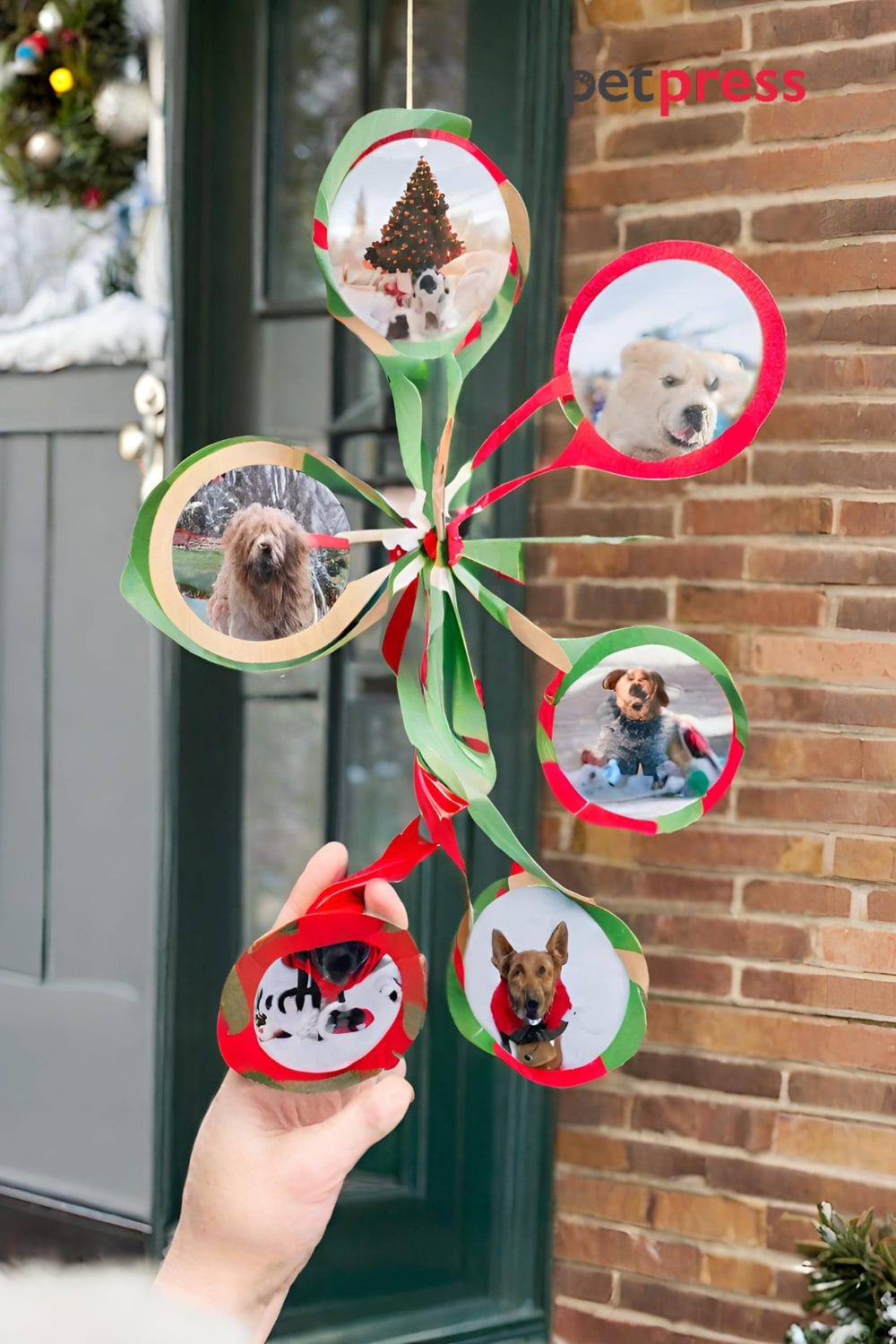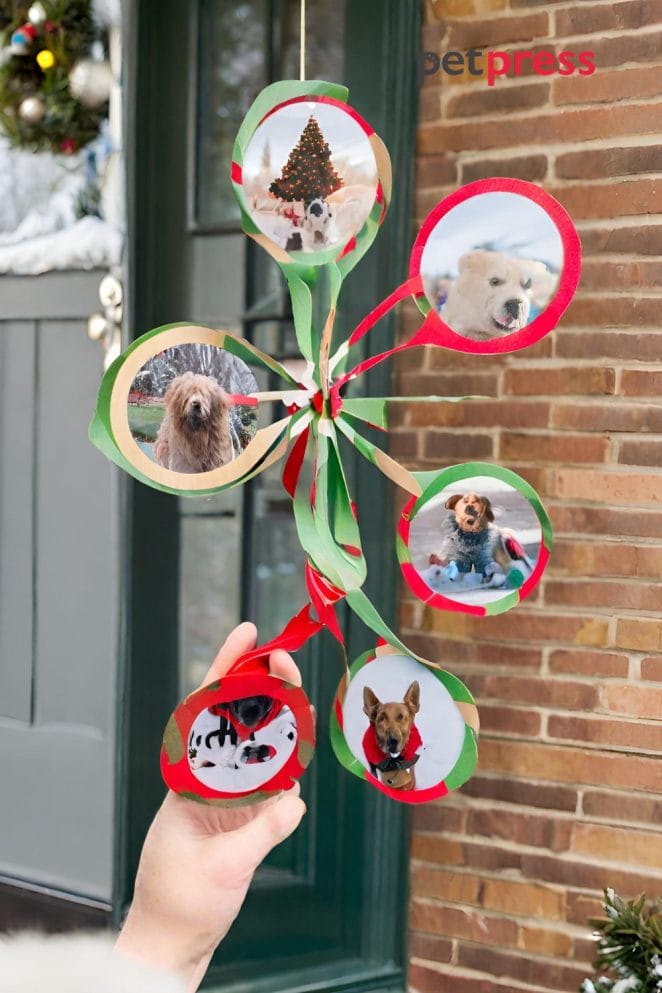 Dog Christmas Pathway Lights
Pathway lights are a great way to guide Santa to your home! Opt for fun dog-themed pathway lights that not only illuminate your walkway but also add a touch of whimsy to your outdoor decor.
Dog Snow Globe Decorations
Nothing screams Christmas more than a snow globe. This year, choose an outdoor, oversized snow globe featuring a dog adorned with a Santa hat or reindeer antlers. This stunning centerpiece will undoubtedly capture the hearts of both kids and adults alike.
Dog-Themed Christmas Wreaths
A festive wreath on your front door is a classic holiday decoration. Add a twist to the tradition by incorporating dog ornaments, dog paw ribbons, or photos of your dog. It's a beautiful and personal way to greet your guests and express your love for your four-legged friend.
Dog Christmas Banner
Hang a dog Christmas banner outside your home. It could present a festive scene featuring dogs or simply extend holiday wishes with paw prints or dog bones in the design. It's a simple yet effective way to add warmth to your exterior decor.
Dog Christmas Tree Ornaments
Who says Christmas tree ornaments are just for indoor trees? If you have an outdoor Christmas tree, add some delightful dog-themed ornaments. From dog-shaped baubles to ornaments that can hold a picture of your dog, these tiny decorations can add a significant dose of charm.
With these dog Christmas outdoor decorations, this holiday season promises to be more fun, heartwarming, and beautiful.
Which one caught your eye? Share your favorites on social media and encourage more people to include their furry friends in their Christmas celebrations!
Celebrating Christmas with Your Furry Friends
As we wrap up, being with our furry friends in our Christmas celebrations amplifies the joy and warmth of the holiday season. By incorporating dog Christmas outdoor decorations in our festive decor, we are not only making the season merrier but also acknowledging the special place our dogs hold in our hearts and homes. These decorations express our love for them and allow them to be an integral part of our festivities.
Christmas is all about spreading joy, and what better way to multiply that happiness than by celebrating it with our four-legged friends? The charm and cheer that dog-themed decorations bring to a home are unparalleled, and they can turn any household into a stunning Christmas wonderland.
Embrace the spirit of the season, celebrate your love for your dogs, and may your home be filled with the enchanting glow of holiday lights, the magic of Christmas, and the heartwarming wag of a dog's tail.
Continue your journey with us!
There's more where that came from! We have a treasure trove of articles waiting for you to explore. From pet care tips to the latest in pet fashion, we cover all things pets.
10 Insanely Adorable Dog Christmas Decorations You Must Get
Top 20 Dog-Themed Christmas Decorations For Your Home
14 Funny Huskies Who Know Exactly How to Decorate House for Christmas