2022 is shaping up to be a great year for dog owners! Several dog holidays are coming up that you don't want to miss.
From National Walk Your Dog Day to National Dog Day, there's something for everyone. In this blog post, we will list the top 12 dog holidays in 2022 and tell you what you need to know about them.
To make it more exciting, these 12 holidays are what we think are the best dog holidays for each month of the year. We have also included a list of other important days in each month.
So mark your calendars and get ready to celebrate with your furry friend!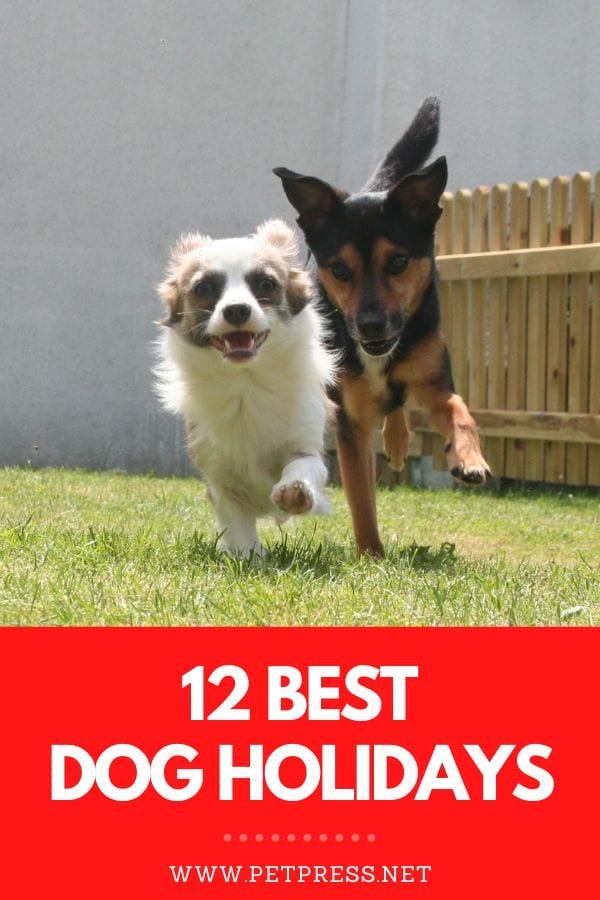 Here are the top 12 dog holidays that you should know about for each month:
January 24: Change a Pet's Life Day
This holiday is dedicated to shelter and rescue dogs in recognition of the millions of canines that are abandoned in shelters each year. Whether you've decided to adopt a dog or simply want to volunteer or contribute to your local animal shelter, there are several options for assisting dogs in need of a good home.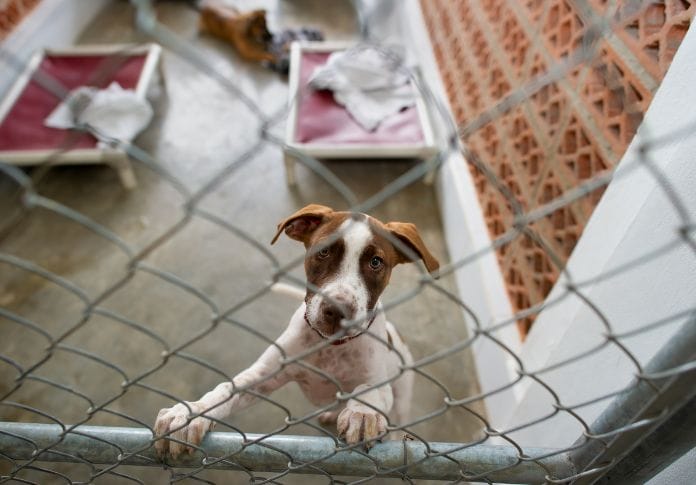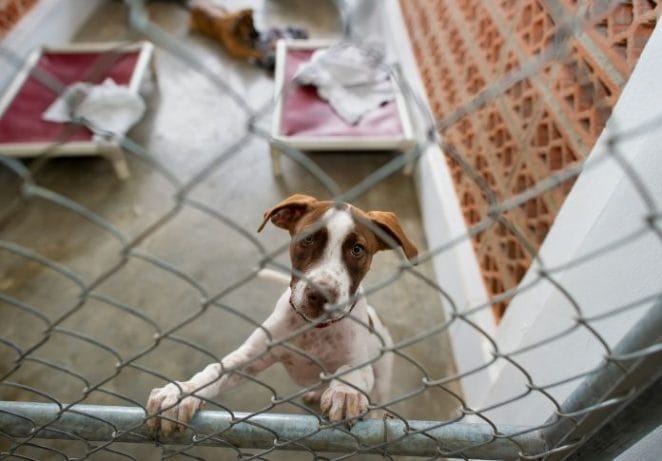 Other January Dog Holidays:
---
February 20: Love Your Pet Day
Rewarding your dog with something they'll love is something that they would appreciate and keep them happy for a long time! On Love Your Pet Day, we should honor the unique connection between you and your pet by offering extra chewy treats and plenty of cuddles.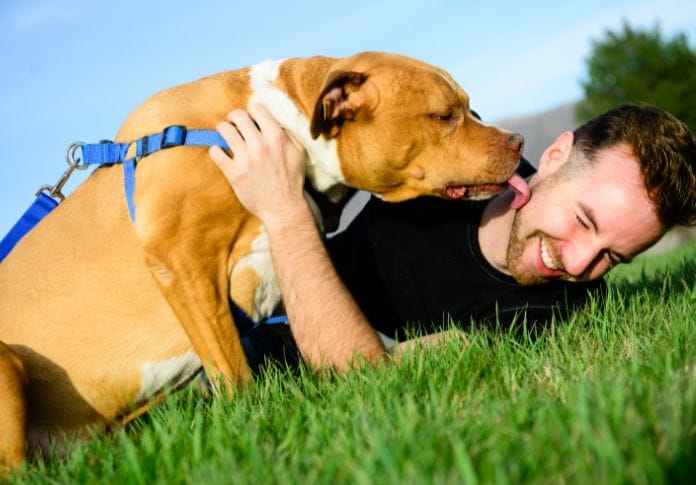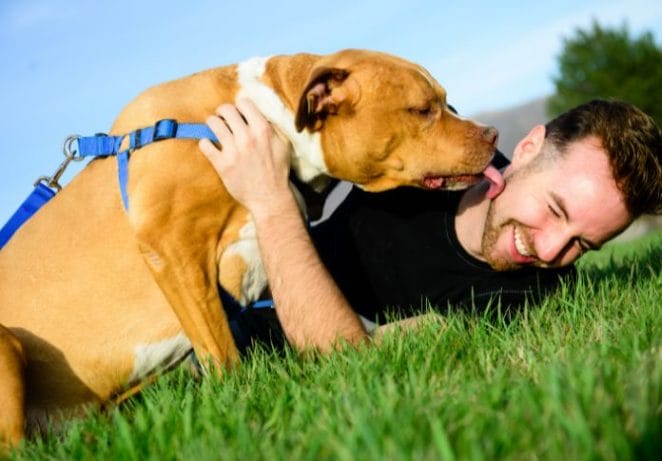 Other February Dog Holidays:
Pet Dental Health Month
Dog Training Education Month
National Prevent a Litter Month
Responsible Pet Owners Month
February 2nd – National Golden Retriever Day
February 7th -14th – Have a Heart for Chained Dogs Week
February 10th -11th – Westminster Kennel Club Dog Show
February 14th – Pet Theft Awareness Day
February 22nd – National Walk Your Dog Day
February 23rd – International Dog Biscuit Appreciation Day
February 25th – World Spay Day
---
March 23: National Puppy Day
"Happiness is a warm puppy," according to cartoonist Charles M. Schulz, and we couldn't agree more! National Puppy Day also promotes adoption for pups all around the world in addition to recognizing the love puppies provide. Celebrate by donating to your local animal shelter or rescue. If you want to go back in time, scroll down through some adorable photos of your pup!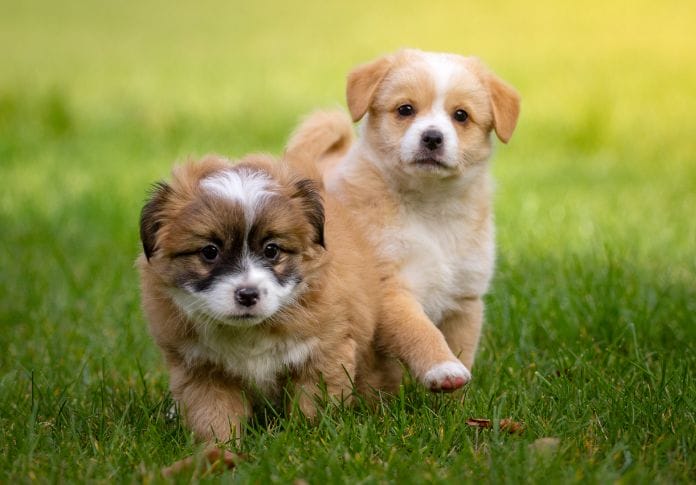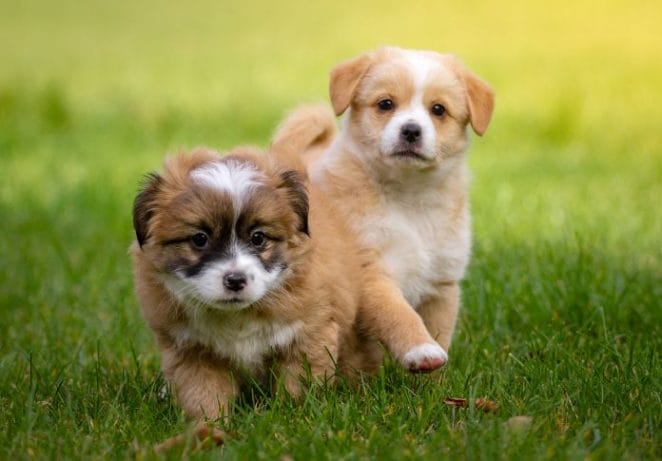 Other March Dog Holidays:
March 3rd – If Pets Had Thumbs Day
March 5th – 8th – Crufts. Held in Birmingham, England, this is the world's largest dog show
March 13th – National K9 Veterans Day
March 30th – Take a Walk in the Park Day
---
April 11: Dog Therapy Appreciation Day
Therapy dogs, like service dogs, go through a lot of training in order to comfort those who need healing and care. Support your local therapy dog organization or tell a story on social media about a therapy animal who has affected you or a loved one to honor these unique animals.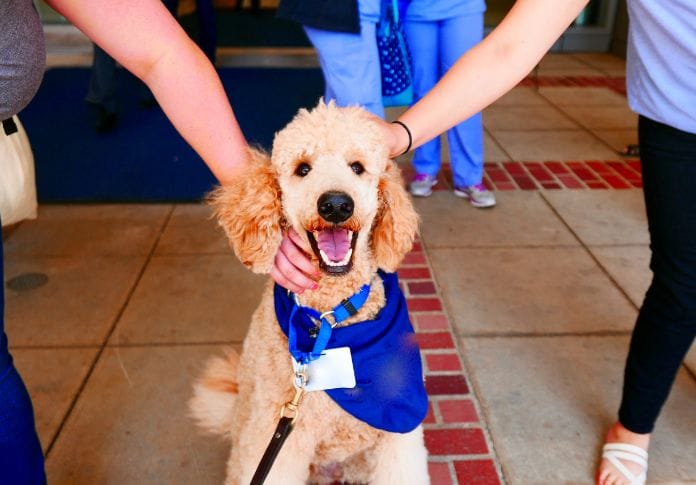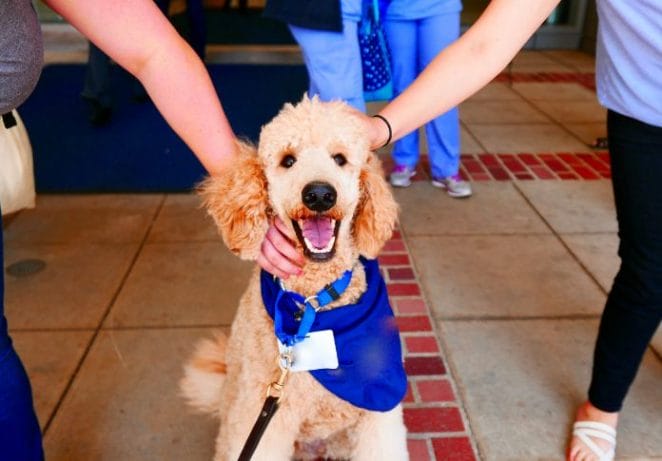 Other April Dog Holidays:
Canine Fitness Month
National Adopt a Greyhound Month
National Pet First Aid Awareness Month
Prevention of Cruelty To Animals Month
National Pet Month – UK
April 8th – National Dog Fighting Awareness Day
April 11th – National Pet Day
April 21st – Bulldogs are Beautiful Day
April 24th – National Pet Parents Day
April 25th – International Guide Dog Day
April 26th – National Kids and Pets Day
April 30th – National Therapy Animal Day
April 30th – Adopt a Shelter Pet Day
---
May 20: National Rescue Dog Day
This holiday focuses on the millions of dogs who are given to shelters every year, pushing for animal adoption and promoting spay and neuter programs. Dedicate this day to your local animal shelter or rescue by donating, fostering a dog in need, or adopting a homeless dog. These are just some options for commemorating this holiday.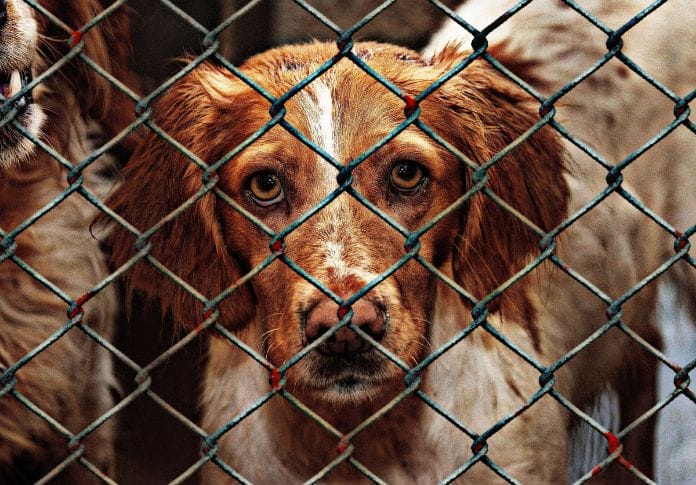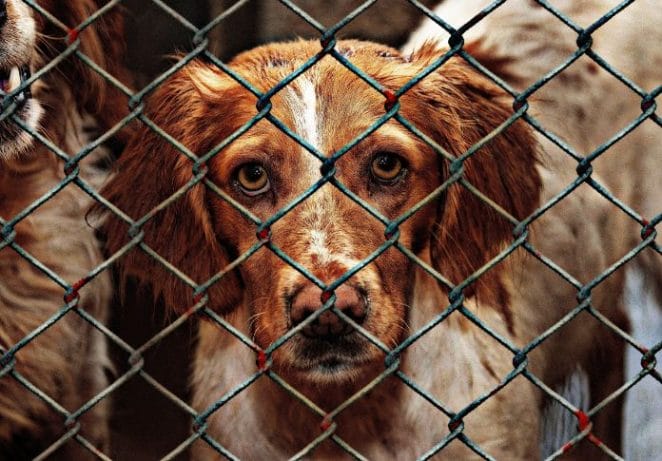 Other May Dog Holidays:
Chip Your Pet Month
May 1st – National Purebred Dog Day
May 3rd – National Specially-Abled Pets Day
May 3rd – 9th – National Pet Week
May 4th -10th – Puppy Mill Action Week (Learn about the shocking puppy mill statistics that are truly devastating)
May 7th – National Dog Mom's Day
May 9th – National Animal Disaster Preparedness Day
May 14th – International Chihuahua Appreciation Day
---
June 21: Dog Party Day
This is the most exciting paw-ty occasion! Dog Party Day was created to give our adorable dogs a unique day to relax and play with other furry friends. Invite your dog's furry pals and their pet parents for a fun-filled day of goodies, games, and romping!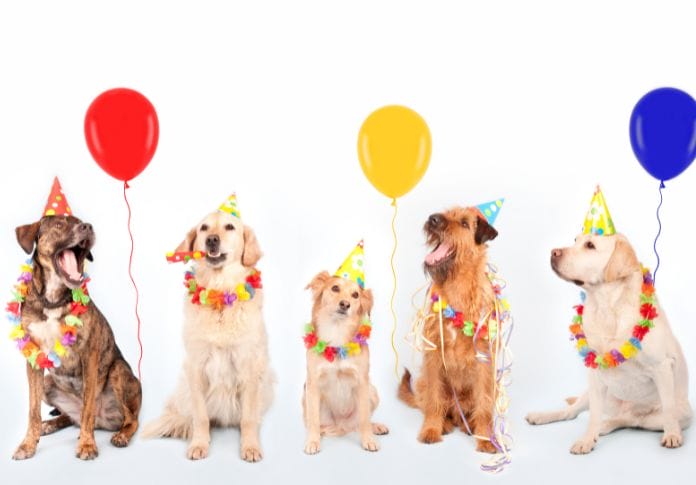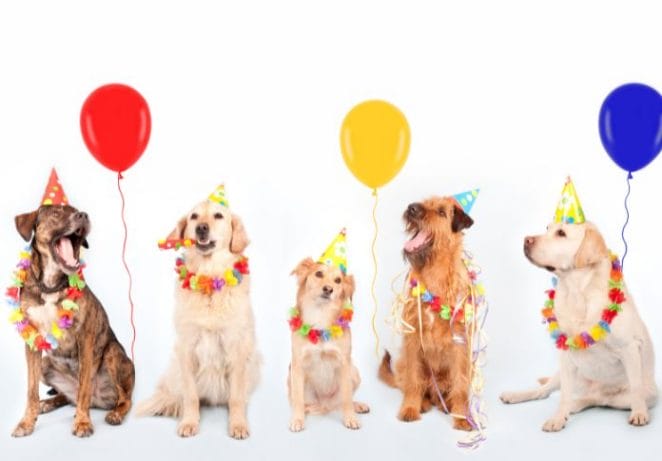 Other June Dog Holidays:
National Pet Preparedness Month
June 7th – 13th – Pet Appreciation Week
June 9th – World Pet Memorial Day
June 22nd – 26th – Take Your Pet to Work Week
June 26th – Take Your Dog to Work Day
---
July 11: All-American Pet Photo Day
Snap a few social-worthy selfies of your dog enjoying the summer or participating in an Independence Day photo session. Here are some cool suggestions for how to take pet photos!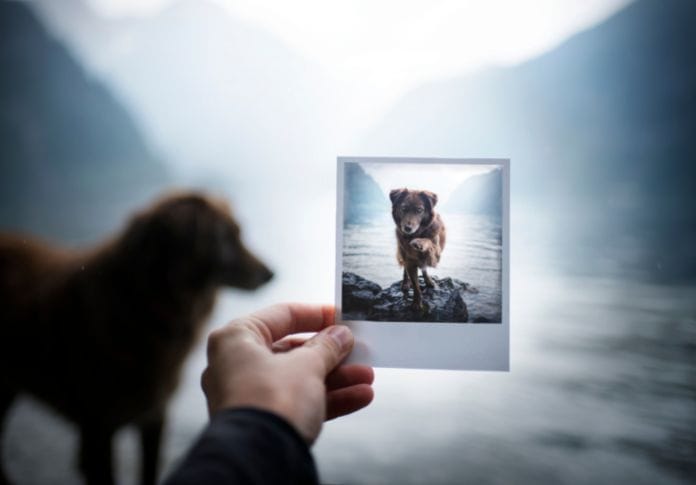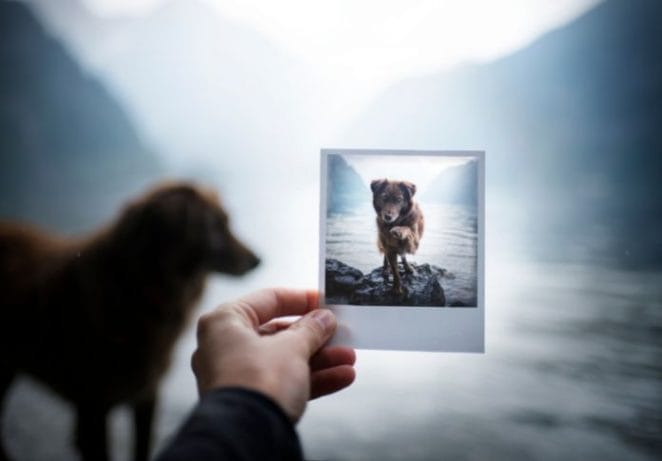 Other July Dog Holidays:
National Lost Pet Prevention Month
National Pet Hydration Awareness Month
Dog House Repair Month
July 5th – Pet Remembrance Day
July 15th – National Pet Fire Safety Day
July 21st – No Pet Store Puppies Day
July 26th – National Dog Photography Day – UK
July 27th – Aug 3rd National Feed a Rescue Pet Week
July 31st – National Mutt Day
---
August 26: National Dog Day
This day is dedicated to dogs regardless of their breed, background, and personality. The purpose of the holiday is to draw attention to the many dogs who need to be saved yearly and to appreciate the ways all pups bring comfort and security. There are lots of methods to show your gratitude, whether it's giving your dog a unique massage or helping at the local animal shelter.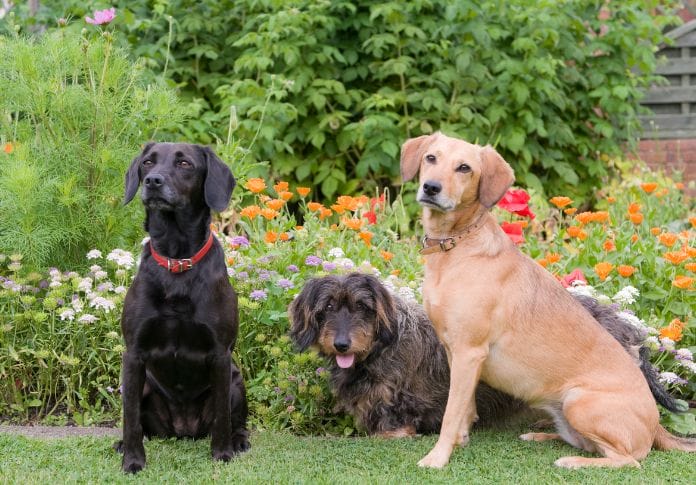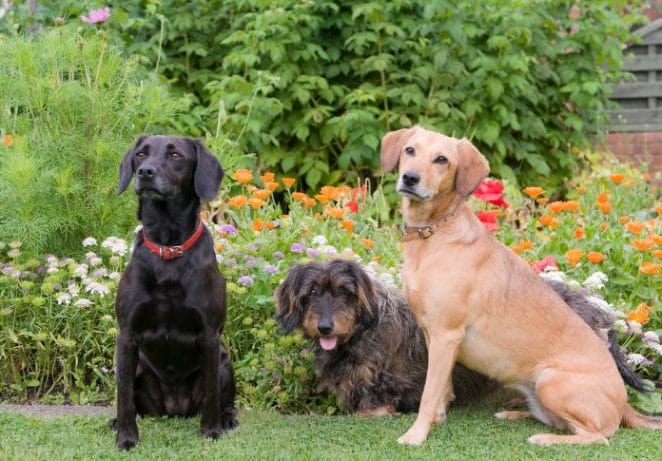 Other August Dog Holidays:
August 2nd – 8th – International Assistance Dog Week
August 5th – Work Like a Dog Day
August 10th – Spoil Your Dog Day
August 15th – National Check the Chip Day
August 16th – International Homeless Animals' Day
August 23rd – International Blind Dog Day
---
September 28: World Rabies Day
More than 59,000 people die from rabies each year in the United States, according to the Centers for Disease Control and Prevention. World Rabies Day is dedicated to raising public awareness about this preventable disease and educating pet owners on what vaccines their dogs require. Make sure your dog is up to date on their shots.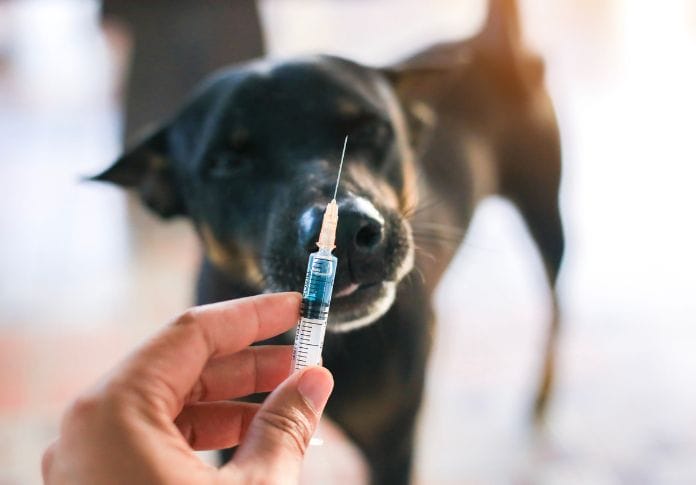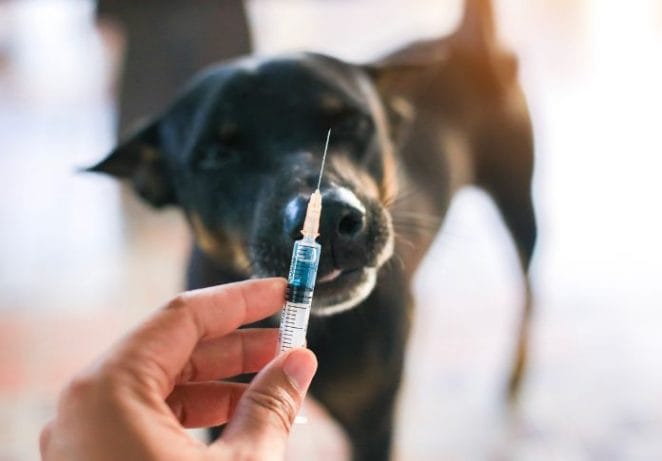 Other September Dog Holidays:
National Service Dog Month
National Pet Insurance Month
Responsible Dog Ownership Month
Pet Sitter Education Month
September 13th – National Hug Your Hound Day
September 13th – National Pet Memorial Day
September 20th – 26th – National Dog Week
September 20th – 26th – Deaf Dog Awareness Week
September 23rd – Dogs in Politics Day
September 28th – World's Largest Pet Walk
---
October 1: National Black Dog Day
Unfortunately, many dogs go unadopted because of their color. National Black Dog Day is a day to recognize both black and dark-colored dogs and the importance of finding them homes. Consider adopting a black dog if you're considering adding a four-legged companion to your household.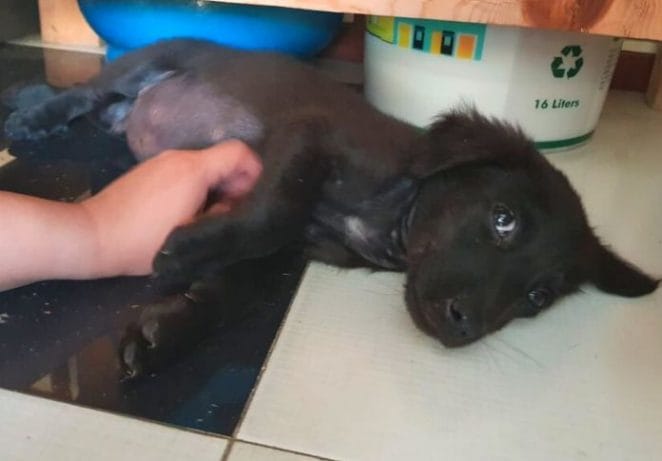 Other October Dog Holidays:
Adopt-A-Dog Month
Adopt a Shelter Dog Month
National Animal Safety and Protection Month
National Pet Wellness Month
National Pit Bull Awareness Month
October 1st – 7th – National Walk Your Dog Week
October 1st – National Fire Pup Day
October 4th – World Animal Day
October 10th – National Pet Obesity Awareness Day
October 24th – National Pit Bull Awareness Day
---
November 7: National Canine Lymphoma Awareness Day
Lymphoma is a relatively common cancer in dogs, and it kills many pets each year. Learn the symptoms of canine lymphoma and raise awareness for this disease.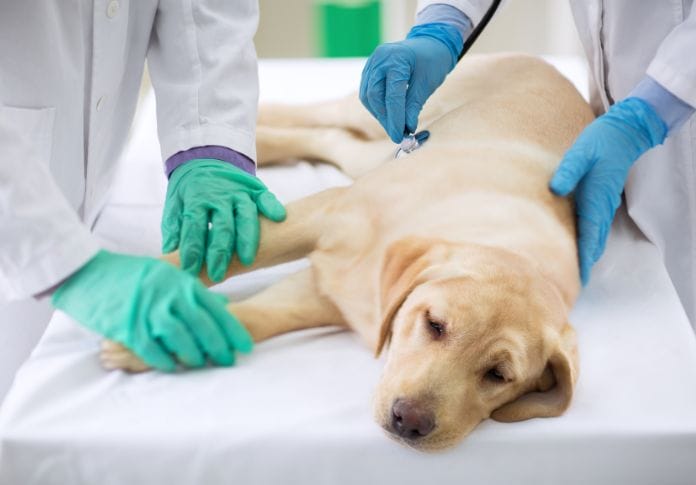 Other November Dog Holidays:
Adopt a Senior Pet Month
Pet Diabetes Month
November 1st – National Cook for Your Pets Day
November 4th – 10th – National Animal Shelter Appreciation Week
November 14th – National Dog Show (check our cool blog post about the winners of the National Dog Show in the previous years)
---
December 2: National Mutt Day (also on July 31st)
Just as we celebrate many holidays and cultures, National Mutt Day encourages us to appreciate dogs with distinct backgrounds this time of year. Because most dogs are mixed breeds, we celebrate this holiday twice a year to raise attention about these often-helpless creatures.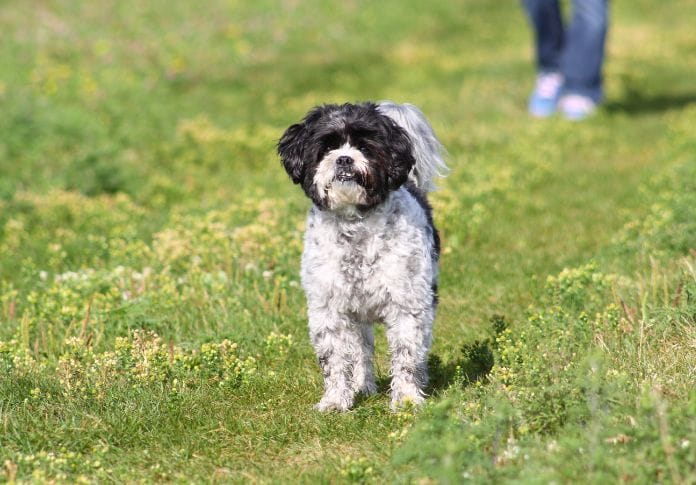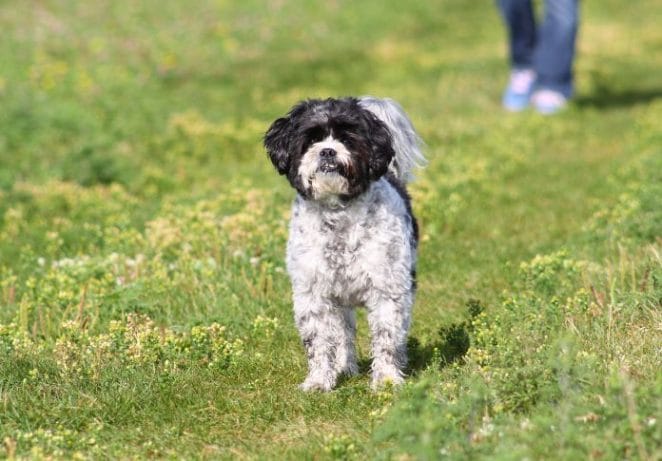 Other December Dog Holidays:
December 5th – Celebrate Shelter Pets Day
---
There you have it – the 12 dog holidays that every pet owner should know about. Mark your calendars, and be sure to spoil your furry friend this year!
And if you're looking for more ways to show your pup some love, be sure to check out our blog for tons of great tips and tricks.