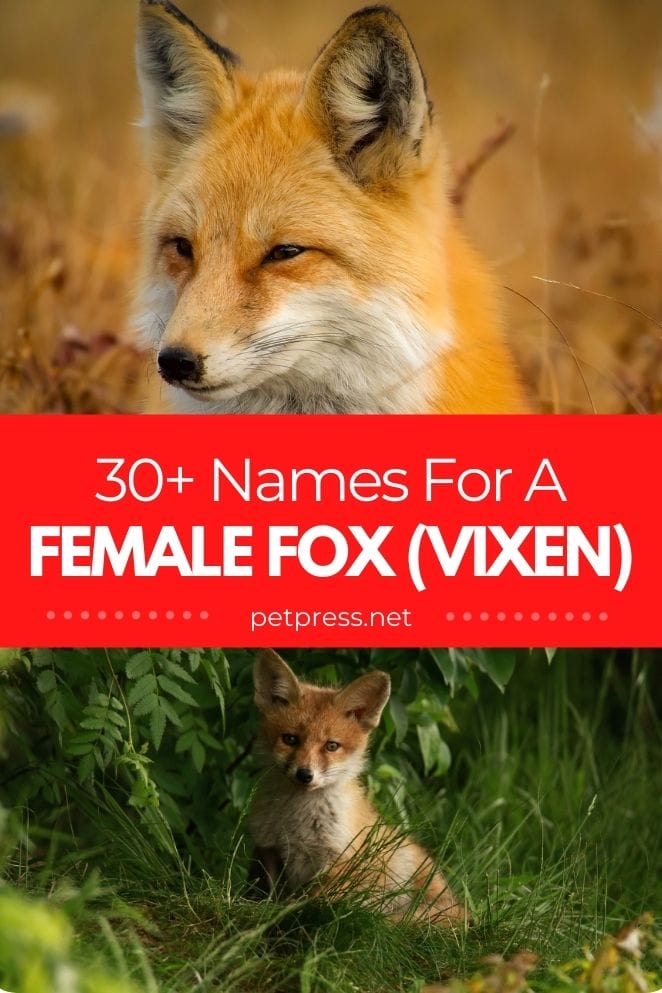 Female foxes are also called vixens, though it's hard to tell unless you really know the difference between a male and a female fox, and normally male foxes are heavier than the female. The vixen's reproductive cycle is twelve months long with an 80% success rate. So if you're looking for the best female fox names or vixen names, then we have a list of over 30 good female fox name ideas to inspire you when naming a fox.
Top Female Fox (Or Vixen) Names
Coco
Harper
Roxy
Ava
Ruby
Luna
Harley
Missy
London
Nala
Sasha
Baila
Kona
Molly
Piper
Daisey
Maya
Grace
Xena
Bailey
Peanut
Annie
Princess
Lolly
Pearl
Arya
Penny
Sophie
Baby
Sandy
Georgia
Dehli
Fiona
Maya
Layla
Lilly
You could definitely also try out the Fox Name Generator to give you the best fox names based on your preference and what your pet fox is like.