Food is one of the most important parts of our lives. It makes us feel warm, welcoming, and happy.
The same goes for horses! That's why we've compiled a list of 170 food-inspired horse names so you can see if your favorite dish has inspired an adorable name for your four-legged friend.
Enjoy browsing through these creative horse names to find your new best friend!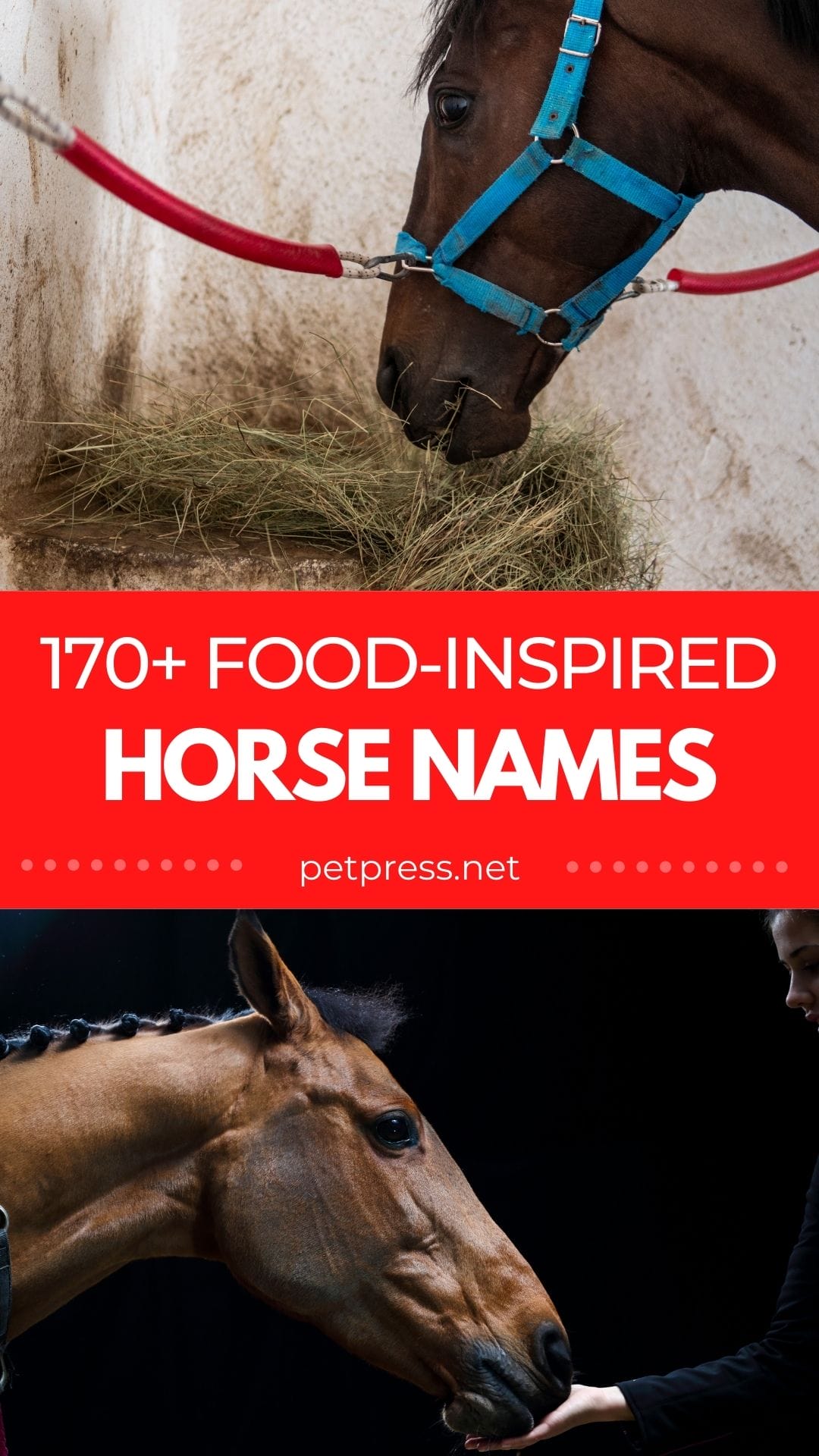 Here are the best horse names related to food. P.S. you might get hungry with this list.
Best Food Names for Boy Horses
Olive
Peaches
Berry
Chick
Bubblegum
Cherry
Apple
Magdalena
Margarita
Ginger
Pepper
Brie
Charlotte
Clove
Shirley
Cocoa or Coco
Ducky
Lemon
Bell (Pepper)
Fluffy
Rosemary
Honey
Clementine
Bun Bun
Muffin
Chia
Carmella
Sherry
Chili
Kiwi
Blanche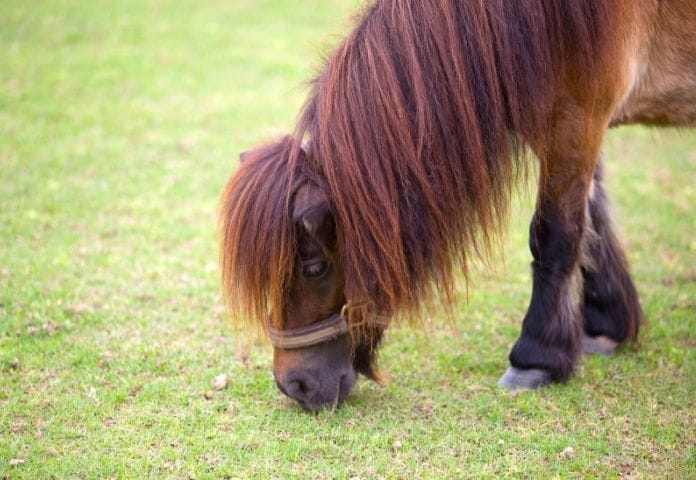 Best Food Names for Girl Horses
Graham
Mr. Krabbs
Colby
Pistachio
Bran
Waffles
Cheese
Sprouts
Ham
Noodles
Vino
Cheddar
Stilton
Peanut
Tater
Chuck
Pancake
Butternut
Cashew
Monte
Porter
Kobe
Bartlett
Nori
Biscuit
Nacho
Frank, Franklin, or Frankie
Reuben
Christo
Bacon
Nugget
Dijon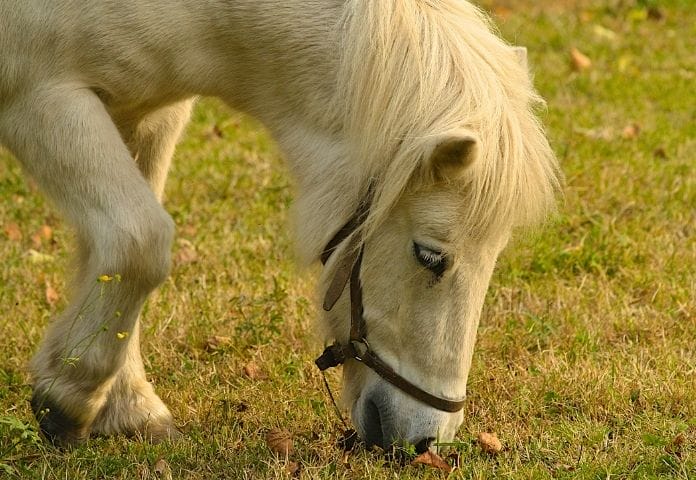 Food Horse Names Based on Nuts
Cashew
Almond
Hazelnut
Pistachio
Flax
Chestnut
Nutmeg
Peanut
Acorn
Coconut
Macadamia
Pecan
Walnut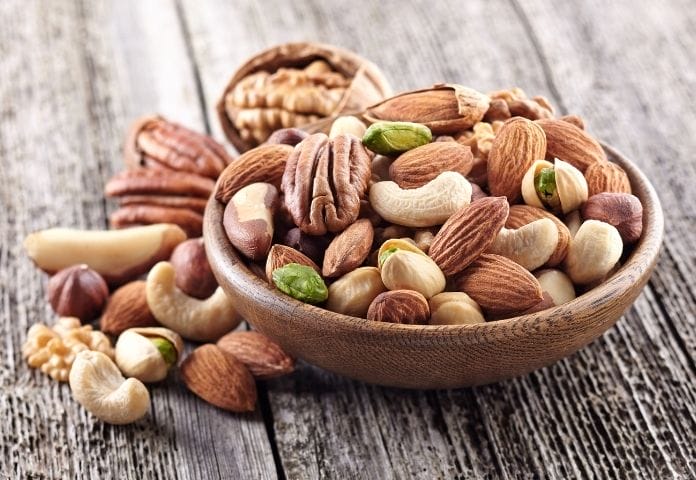 Food Horse Names Based on Dessert
Cookie
Marshmallow
Cupcake
Scone
Smore's
Pudding
Brownie
Graham
Coco/cocoa
Fudge
Tart
Donut
Graham cracker
Cheesecake
Ice cream
Macaroon
Caramel
Macaron
Muffin
Red Velvet
Eclair
Creamsicle
Sprinkle
Chocolate
Cream
Pie
Food Horse Names Based on Snacks
Crisp
Pretzel
Cereal
Cracker
Granola
Raisin
Puff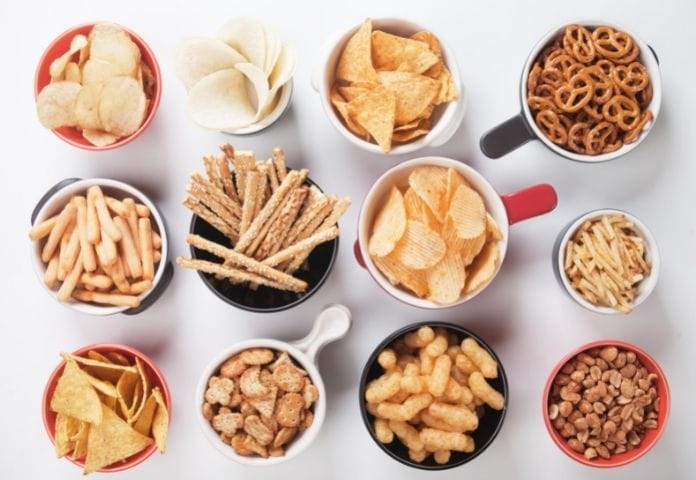 Food Horse Names Based on Fruits & Vegetables
Honeydew
Pepper
Radish
Mint
Carrot
Banana
Eggplant
Broccoli
Mushroom
Corn
Nectarine
Apricot
Lettuce
Pear
Fig Papaya
Peach
Cantaloupe
Grapefruit
Beet
Mango
Cabbage
Yam
Potato
Grape
Watermelon
Pumpkin
Pineapple
Dragonfruit
Kiwi
Chili
Strawberry
Lemon
Tomato
Raspberry
Orange
Guava
Cauliflower
Apple
Plum
Cucumber
Blueberry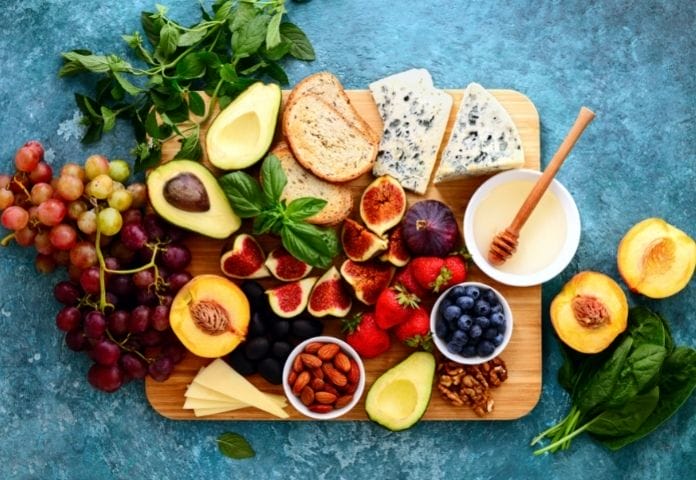 Food Horse Names Based on Candy
Gummy bear
M&M
Gumdrop
Twizzler
Taffy
Peppermint
Milkyway
Cotton candy
Red Vine
Reese
Kit Kat
Lollipop
Twix
Starburst
Butterfinger
Snickers
Skittles
Cookies n' cream
Hershey
Oreo
Sour
Crunch
If you've ever felt like your horse needed a name that better matched his or her personality, the list of food-inspired names below might be just what you need.
Your equine companion needs an identity makeover in order to stand out from the crowd, consider one of these 170+ food-inspired horse names!
Be sure to check back regularly as we're always adding new favorites and expanding our selection. We also have a list of nature-inspired horse names if you're more into nature.
And don't forget about naming tips on how it's important not only for horses but also owners who are looking for their perfect name too.