National Pet Month is a time to celebrate the bond between humans and their pets.
Did you know that there are 80 million households with an animal family member in the United States? And that half of those households have more than one?
There are many ways to show your love for your furry friend, and we have compiled 8 of our favorites!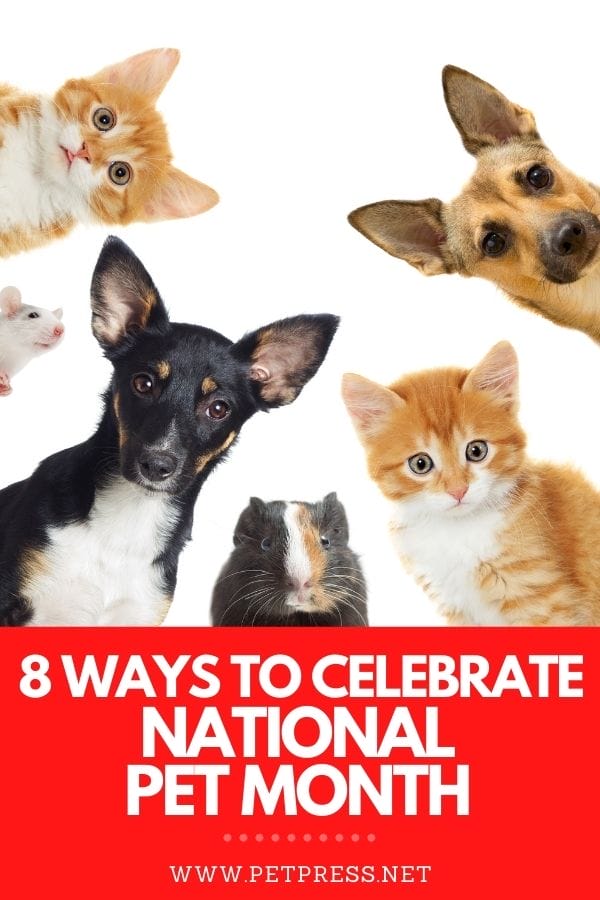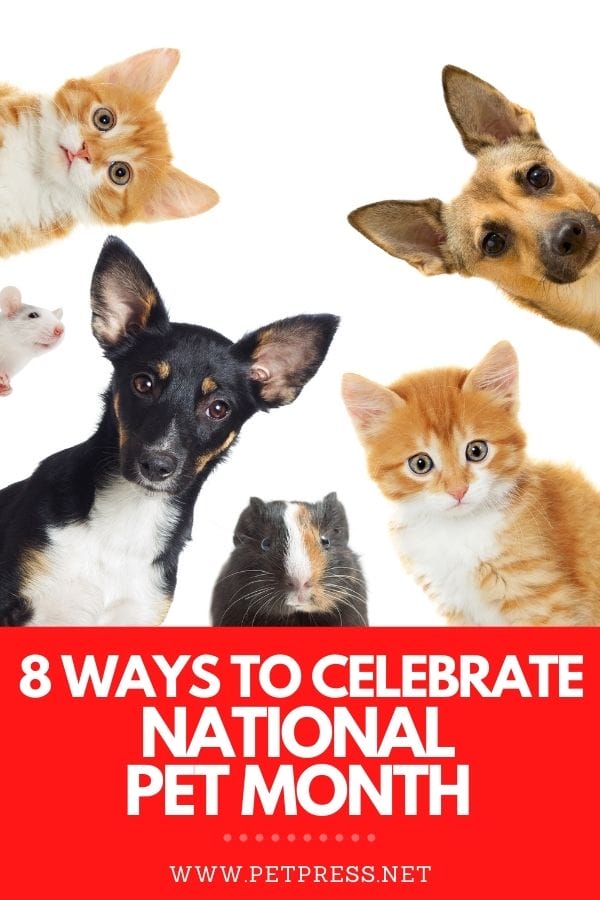 From treats to toys, here are some fun things you can do with your pet during National Pet Month!
Here are the 8 fun ways to celebrate National Pet Month:
1 – Plan some outdoor fun!
If you schedule a special day full of outdoor fun to share with your active dogs, maybe even some cats, they will surely love it.
Pack up your pet's favorite foods and look for cool local nature spots to go for a hike or head to the park for a picnic.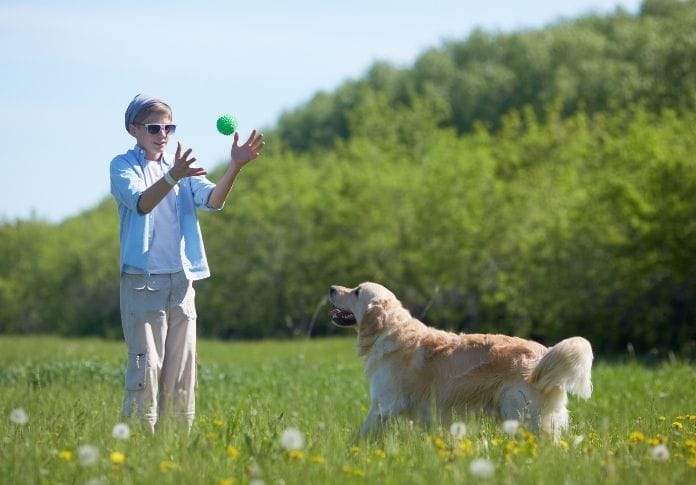 Your pet will enjoy the freedom to scamper about. Don't forget to bring a leash as well.
For some extra entertainment, take a Frisbee out and play fetch. The exercise will be beneficial to both of you.
2 – Give your pet the best treats and toys
Don't wait until Christmas or their birthday to show your pet how much you care. Get his favorite treats and chew toys, then watch them rejoice when he sees them!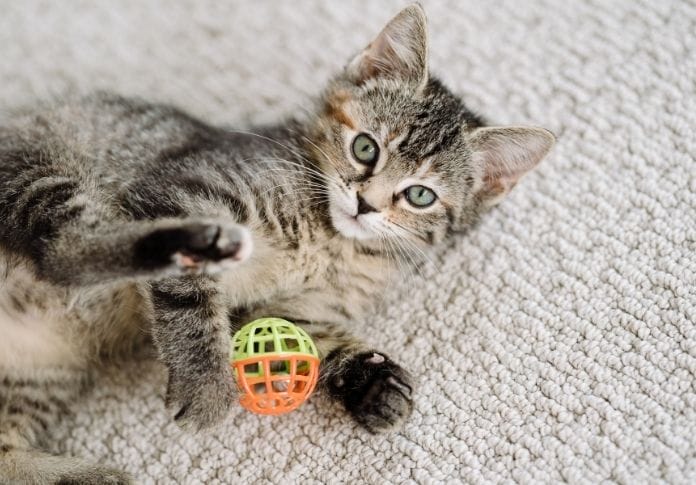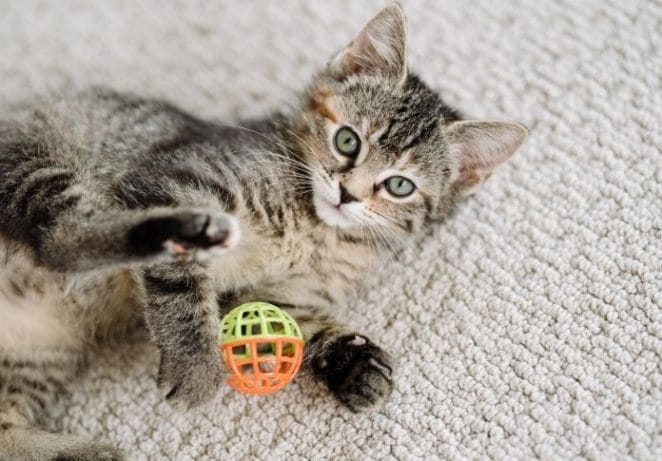 Moreover, you can get in the kitchen and bake some homemade dog treat recipes. Your pup will love them, and they make for a great gift for doggy friends too!
Sometimes it's the little things that get us. A small amount of attention and signs of love make your pet ecstatic.
3 – Take your pet on a special vacation
Have you ever wanted to go on a road trip with your dog and see some of the most beautiful national parks?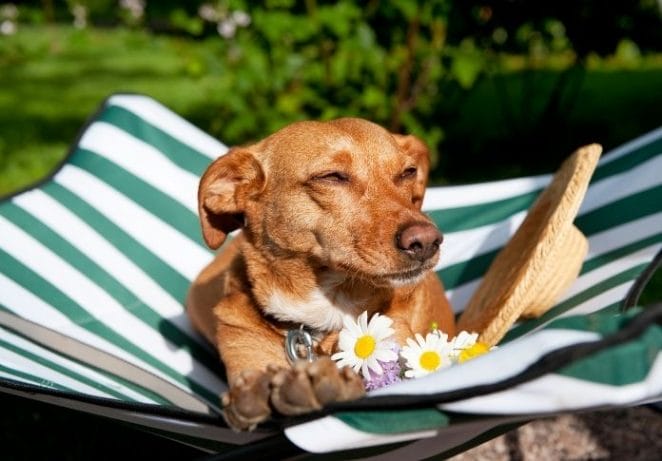 Find a pet-friendly hotel and plan a special trip with your pet. You'll be making wonderful memories that will last a lifetime.
Just make sure to double-check that your itinerary is pet-friendly and safe!
Related: 10 Best Dog Travel Hacks
4 – Donate and volunteer at a local animal shelter
Although most of the events we've mentioned today are for your pet, consider giving to the local animal community this month.
You can donate using your family or pet's name to a local animal shelter, which will be a great help in looking after other unfortunate animals.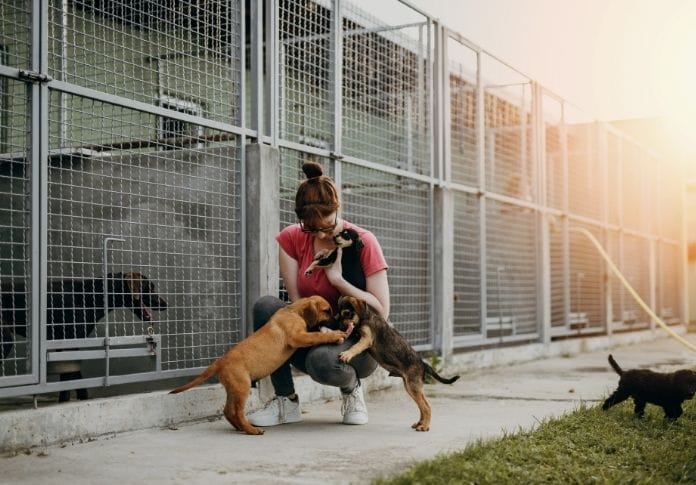 Another option is spending some time volunteering at your local animal shelter. You may walk dogs, play with cats, or assist with whatever else needs to be done!
5 – Have a pet pool party
If you have a pool, invite some of your pet's pals over for a canine pool party! Just keep an eye on them and be prepared with plenty of toys.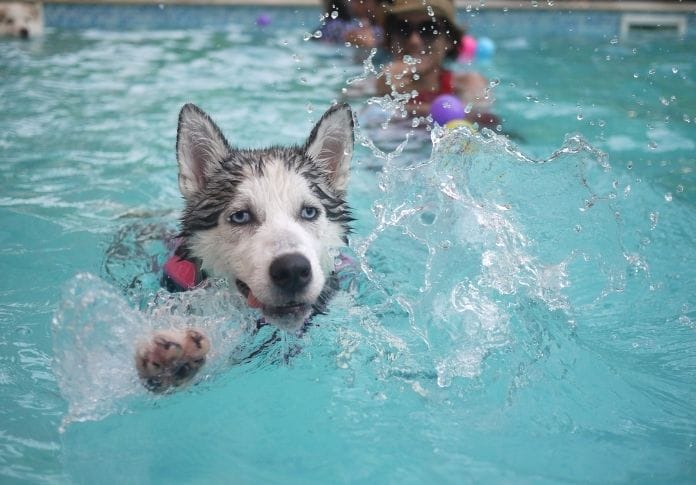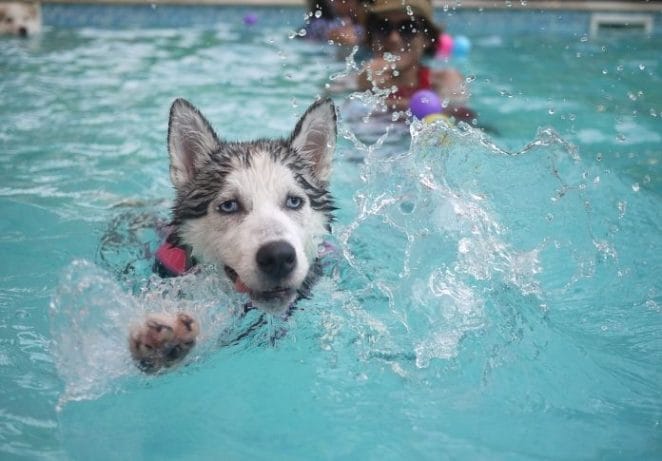 Related: Top 10 DIY Dog Toys That Could Entertain Your Puppies
Cats may not want to participate in these activities, but your dog could enjoy swimming in the lake or getting drenched by the sprinkler. You might even teach him to stand-up paddleboard.
6 – Schedule a photo session
Have you been wanting to get a great photo of yourself and your pet for a long time? Commemorate your bond and this significant month by hiring a professional photographer or staging your little shoot for some fun.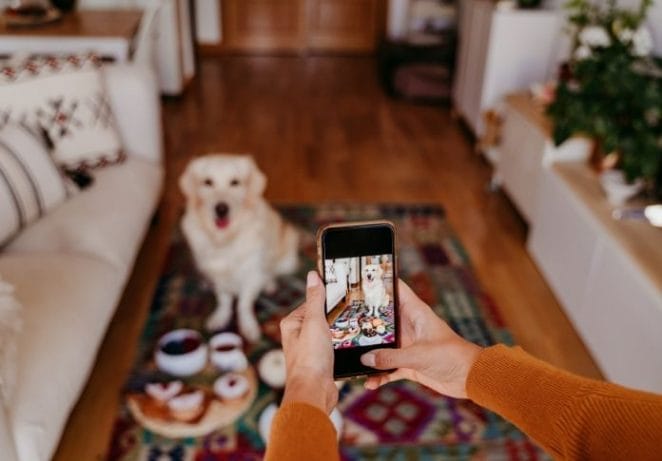 Turn it into a fun game by asking your dog to pose in different ways and you may even dress your dog up in their favorite outfit.
7 – Schedule a visit with the veterinarian
Regular checkups are as crucial for your pet's health as they are for yours. Unfortunately, it isn't obvious when a pet is sick.
Veterinarians should conduct a thorough examination and perhaps perform blood or other tests to diagnose typical diseases during regular checkups and appointments.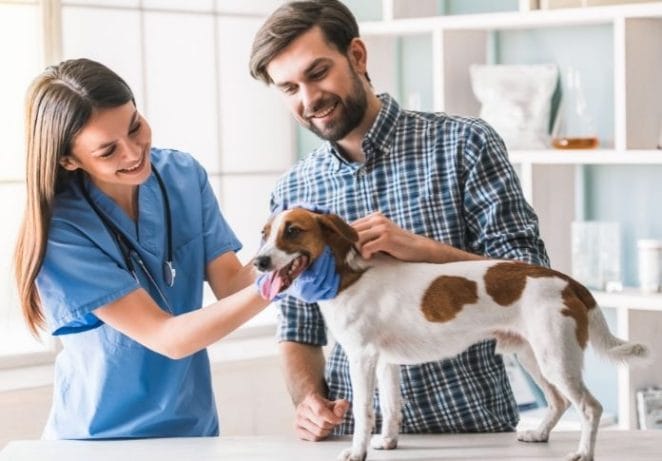 Checkups also include immunizations and medicines that help to protect your pet from costly, sometimes serious illnesses.
Monitor your pet's health so you can celebrate them for as long as possible. It could be also a great time to get pet insurance for your pet if he or she doesn't have one.
8 – Adopt a pet
Now you might be reading this list without even owning a pet. Or have you been considering adding another pet to your family? The local shelter is home to a variety of dogs, cats, and tiny animals that need new homes.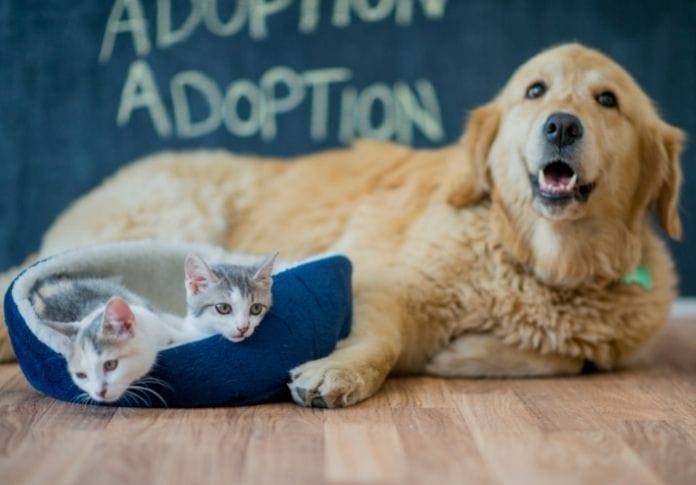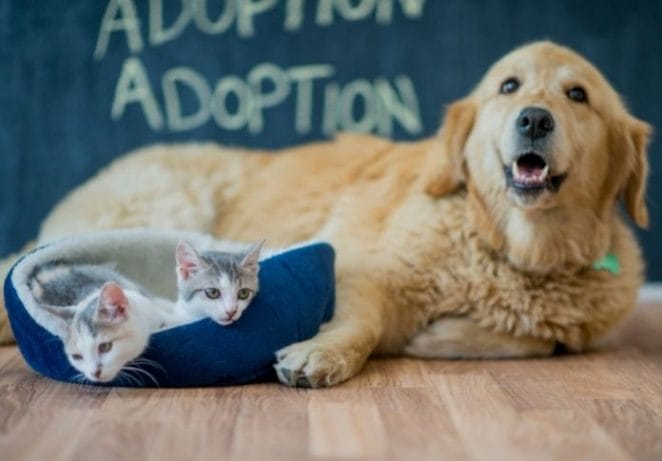 Just be sure to not have yourself involved in a puppy scam from "local breeders".
Although kittens and puppies are always in demand, older dogs also require homes and have a lot of love to share.
---
These are just a few ideas for celebrating National Pet Month with your pet. Do you have any other suggestions?
Let us know in the comments below! And don't forget to show your pet some extra love this month! They deserve it!