We've got over 50 horse names inspired by the animated movie Spirit: Stallion of the Cimarron if you're looking for horse names to choose from. These horse names will help give you some ideas when naming your new pet.
Spirit is an animated movie that follows the adventures of a wild stallion and his family's herd of mustangs as they try to evade capture by man and return home.
The main character in this film was voiced by Matt Damon which made him instantly iconic. Whether it be for your own horse or simply the spirit of adventure within, these spirit-inspired names are perfect!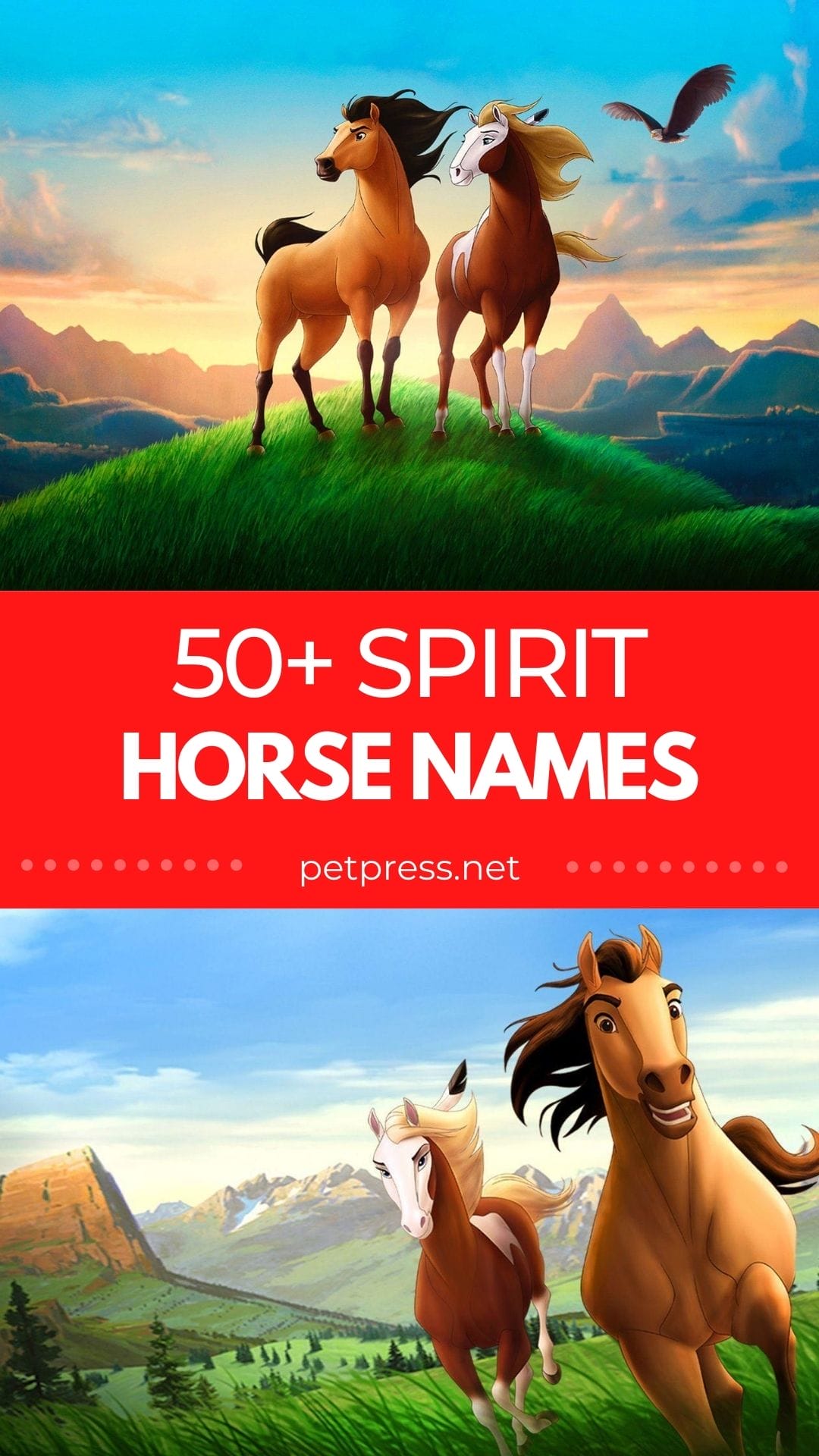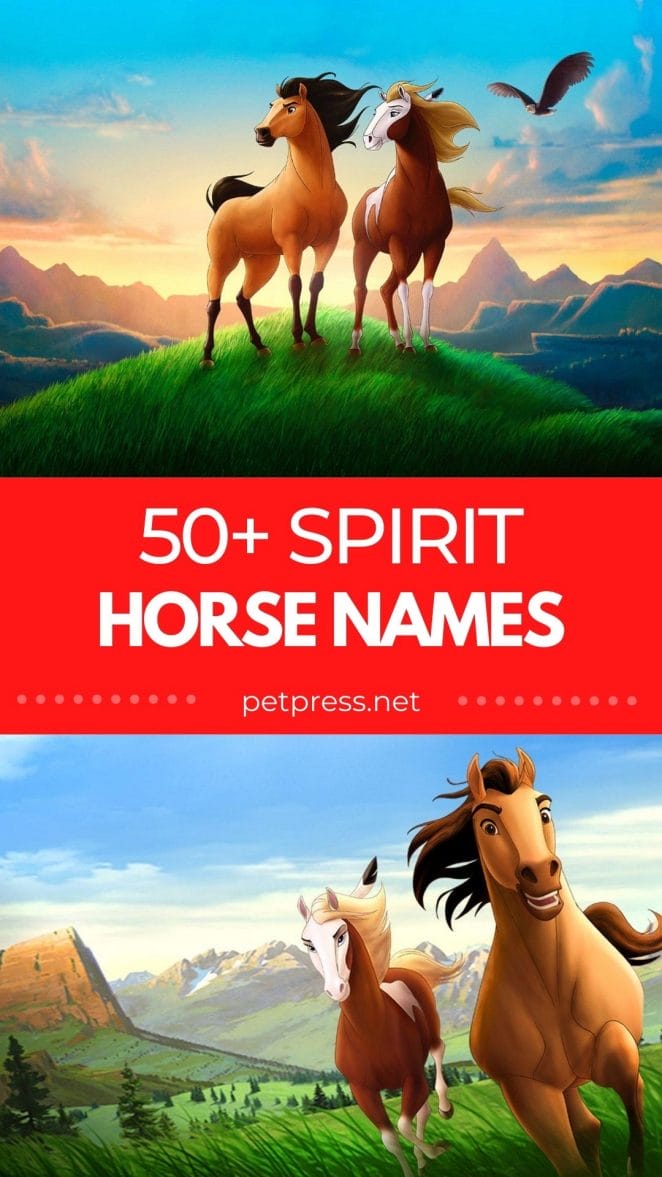 Here are the best horse names in the movie, Spirit. Some names are also based on the characters involved in the animation.
Horse Names Inspired by Spirit
Beans
Blarney
Ginger
Thunder
Tambourine
Sagebrush
Equuleus
Tomahawk
Mustang Mail Steed
Boomerang
Tiger Lily
Herd Foal
Bing Cherry
Spirit
Luna
Marbles
Charles
Governor
Duke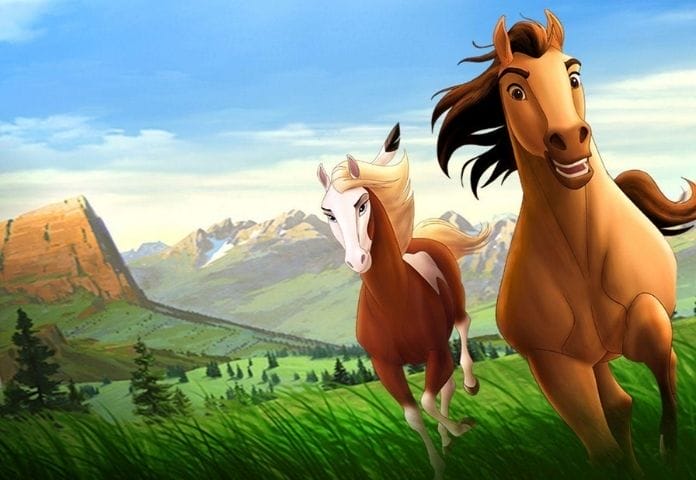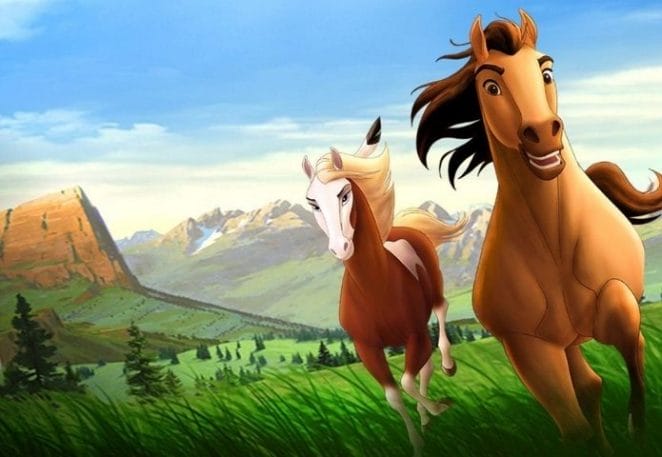 Hacheta
Marlu
Sorrel
Camilo
Tugaboo
Meatball
Quinn
Chance
Esperanza
Smoke
Chica Linda
Junipero
Jenkins
Sarge
Mystery
Xerxes
Palomino Bluffs Riding Academy
Lyon
Crow
Chocolate
Liberty
Elle
Bubblegum
Pibbl
Dusty
Scoops
Rain
Presley
Spirit Character Names
| | |
| --- | --- |
| Spirit | a young buckskin Mustang stallion and the main character of the film |
| Rain | a paint mare who plays a fairly large part in the film. Her owner is the Lakota Indian, Little Creek (with whom she has a close bond), before she joins Spirit's herd |
| Esperanza | is the mother of Spirit and mate to Strider. |
| Colonel | The Colonel of the Cavalry Fort into which Spirit is brought |
| Little Creek | a Lakota Indian who Spirit meets at the Cavalry Post |
| Roy | one of the five Wranglers who capture Spirit and sell him to the Cavalry |
| Murphy | the man responsible for shoeing, clipping and branding horses in the American camp. |
| Joe | one of the five Wranglers who capture Spirit and sell him to the Cavalry. |
| Granite | a minor character in the Spirit movie, the mount of the Colonel. |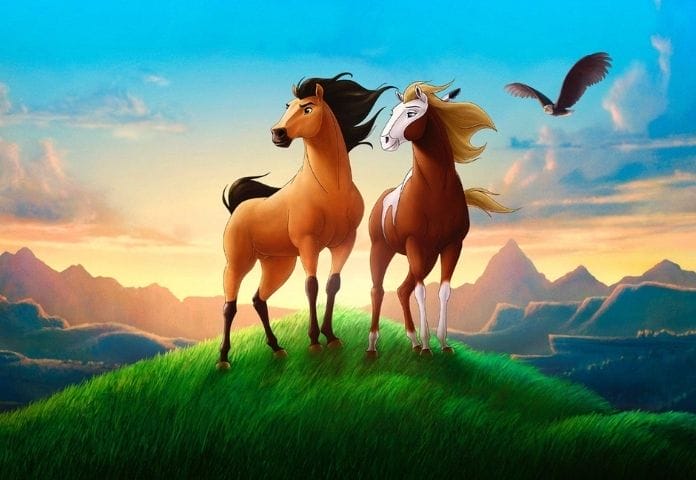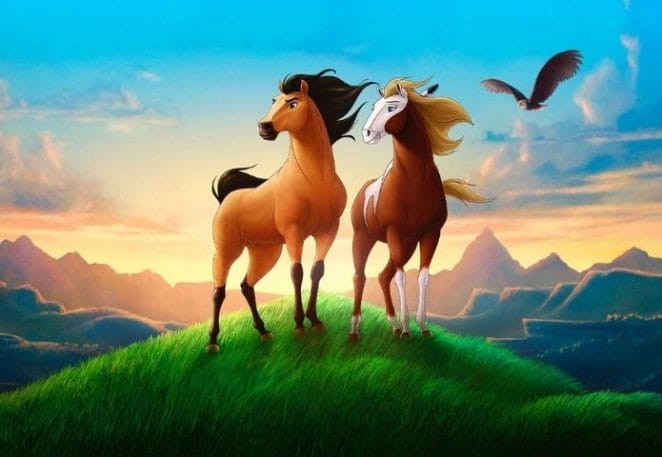 One thing that makes this film so special is its use of horses with different personalities, each uniquely named.
If you want your own spirited horse in real life, we have compiled over 50 names from the film below! Otherwise, you can check out our list of biblical horse names to widen your options.
So saddle up and get ready to take on your next trail ride or race.
Which name do you think best suits your favorite animal?