Pugs are hilarious dogs. But Pug memes in the list below are so funny that you won`t be able to stop laughing.
#1

I`m soooo going to urinate on your bed.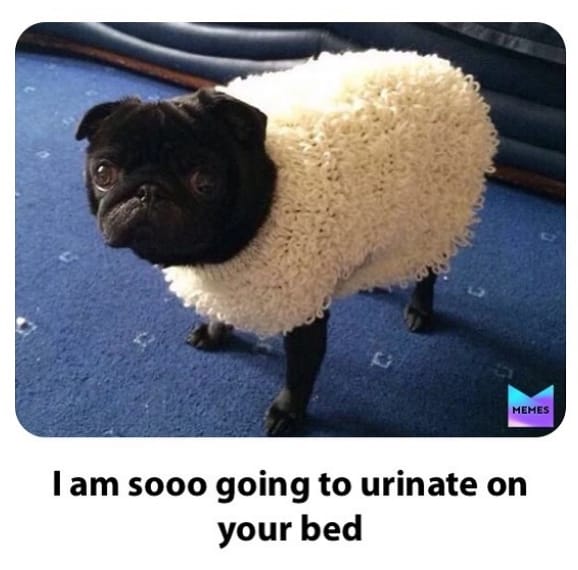 #2

Fine, I`ll say it. Welcome to our house, cat.😒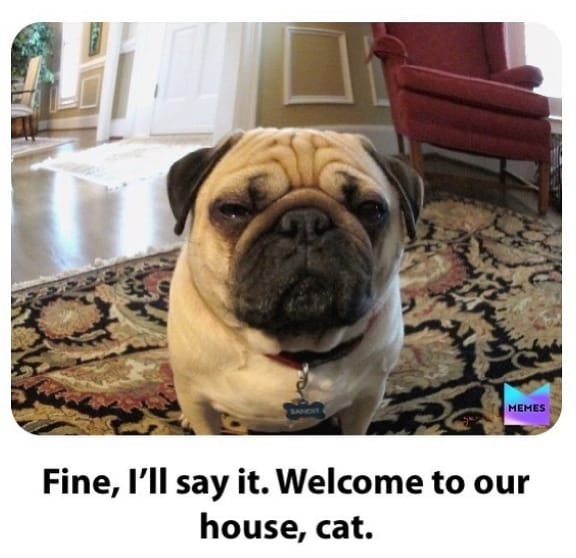 #3

Dang it. Either make the cheerios wider or the floor vents narrower.
#4

What? It`s casual Friday.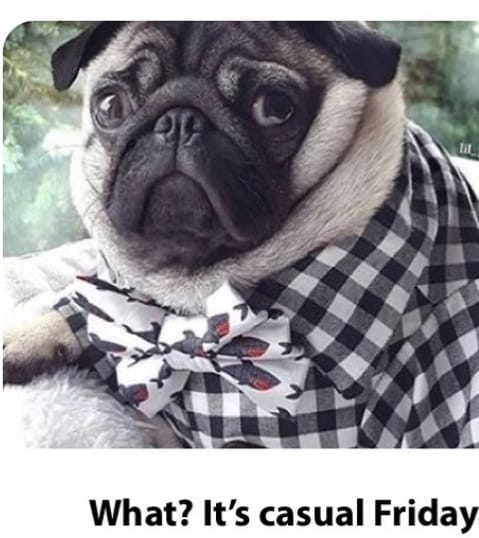 #5

That face you make when people can't accept their in the wrong and they have to make you out to be the bad guy instead of them 😂😂.
#6

When you wake up and realize it's still not Friday…