Corgi is a cheerful and sociable dog. It's a kind, affectionate and faithful creature. Corgis always want to please and make its owners truly happy. Here are some 15 awesome tattoos everyone who has this doggie will appreciate:
#1

Adorable baby in the black and white style.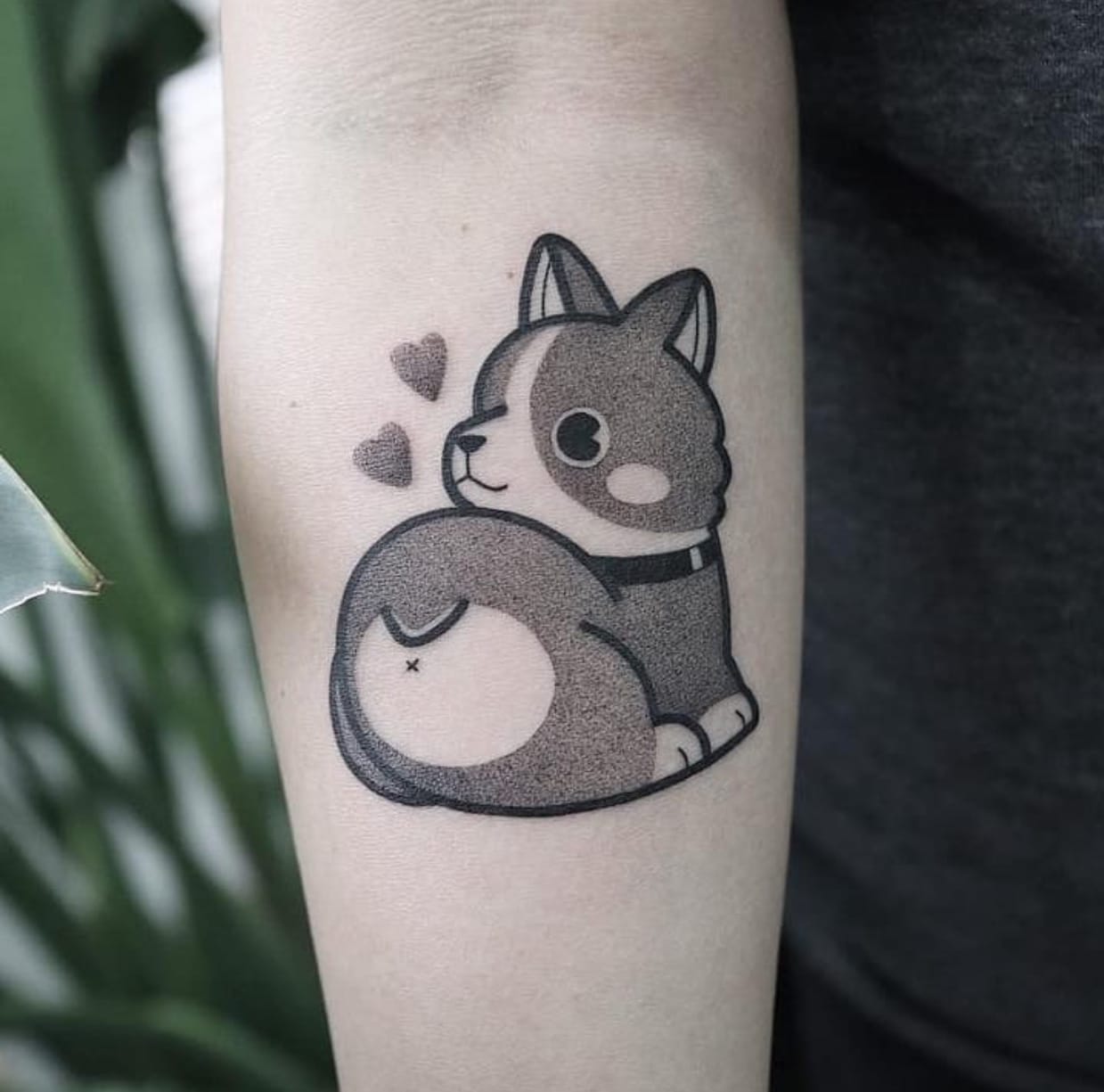 #2

Fantastic mermaid doggie.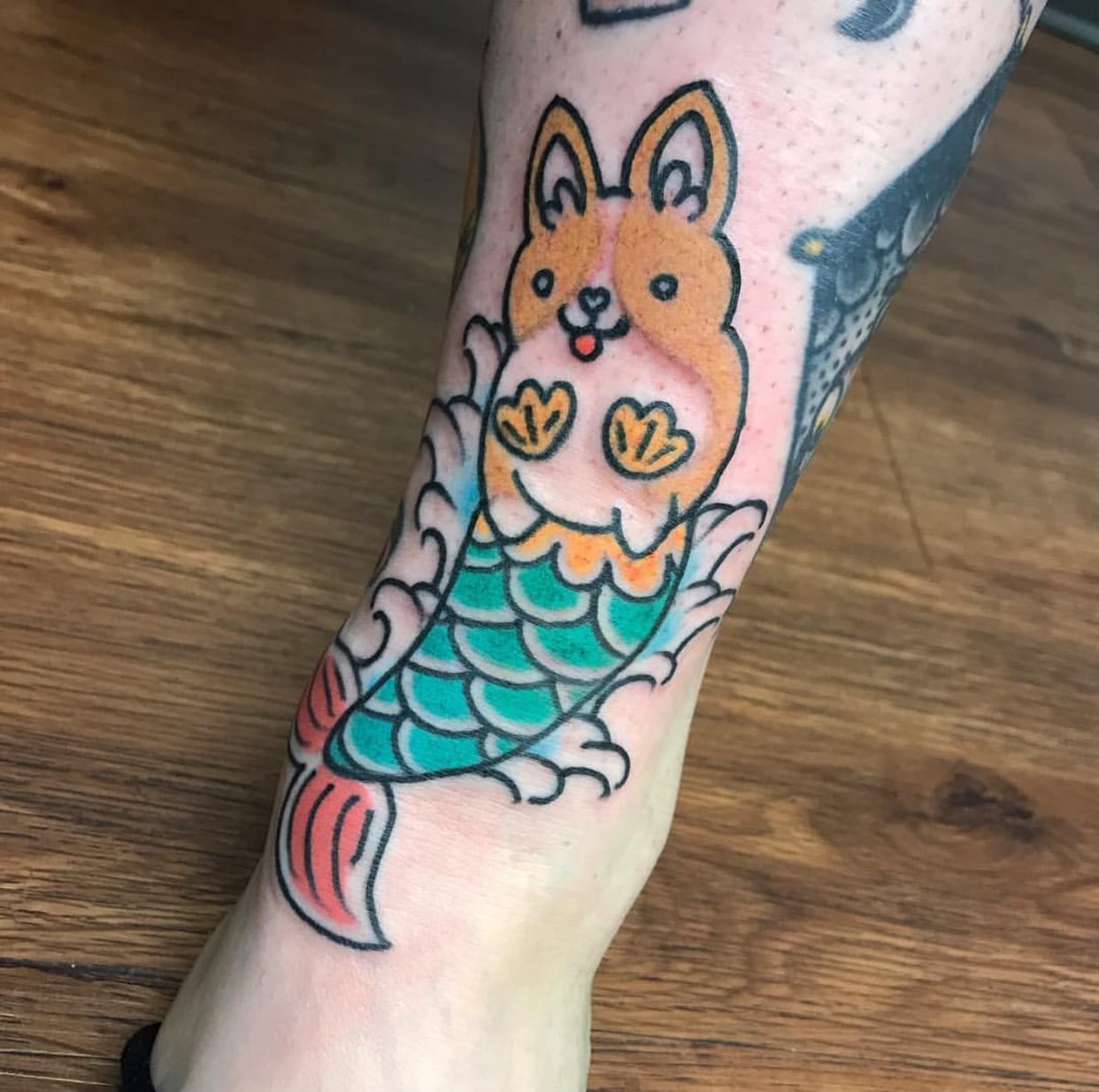 #3

Gorgeous little Corgi.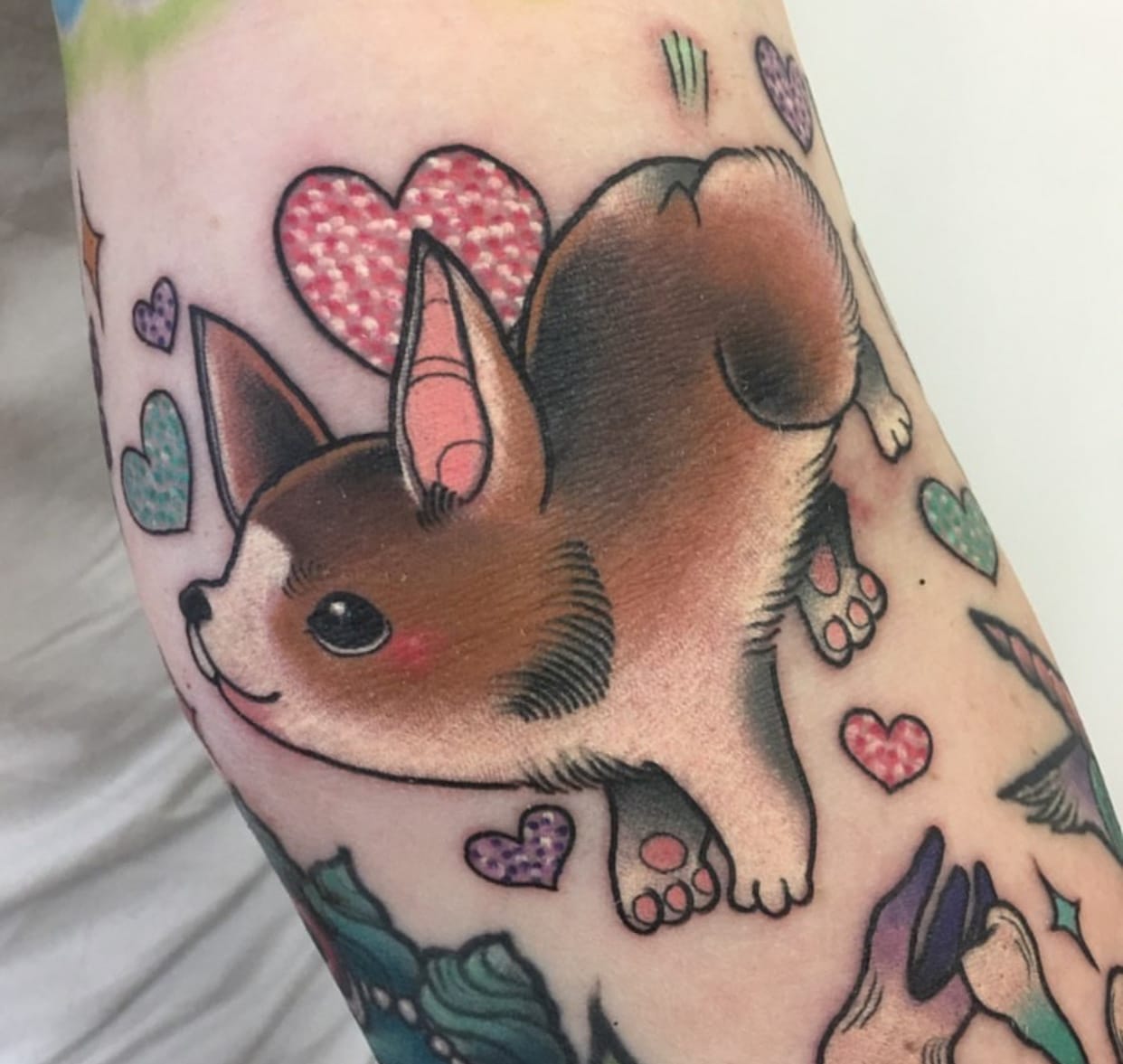 #4

Funny style for Halloween fans.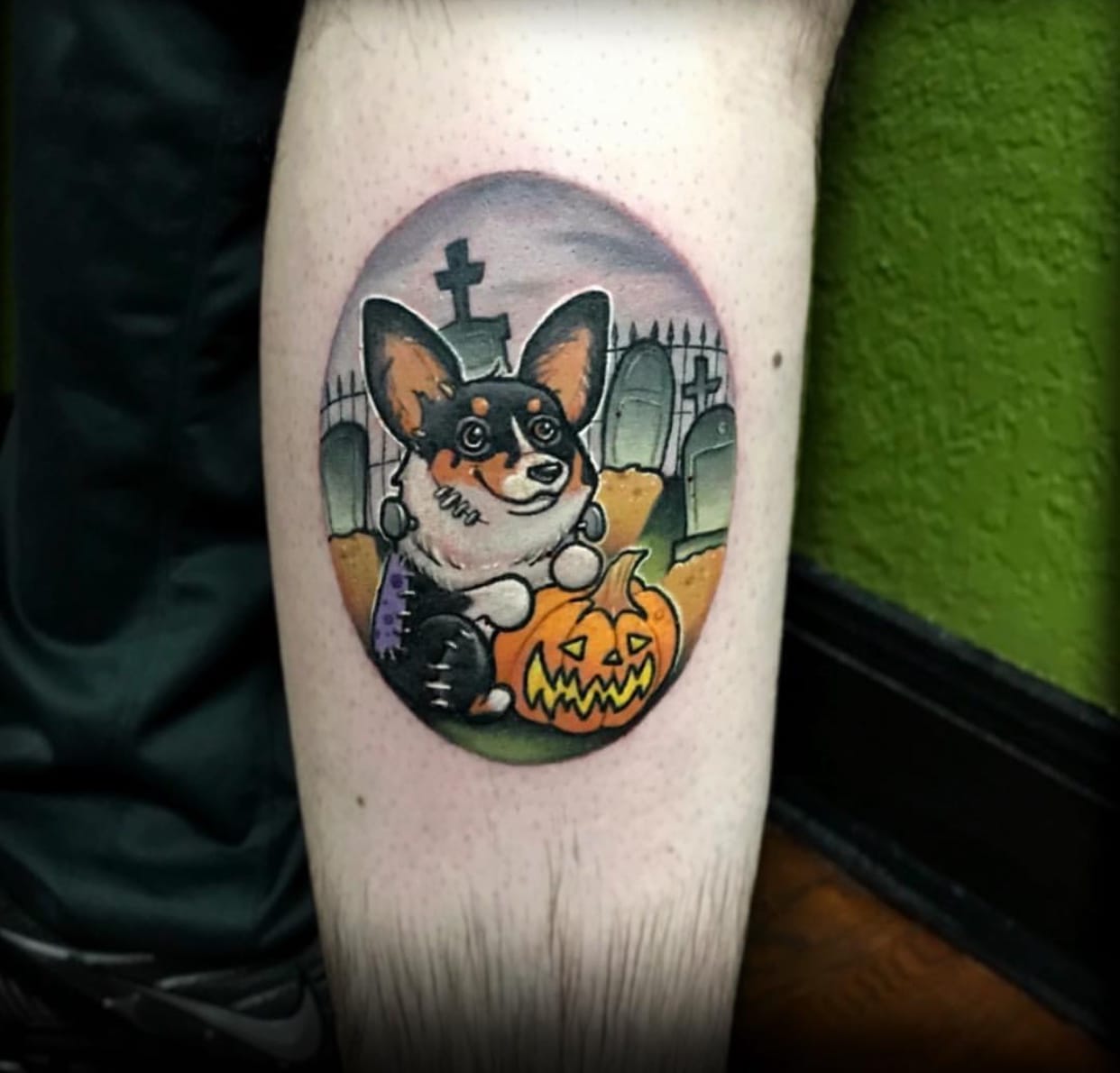 #5

Nice image of smiling puppy.