Pug have soft temperament which allows them to get a contact with children😃. So if you have kids at home, don`t worry, your Pug will become their true friend and babysitter😉!
#1

What a surprise! We have a new family member!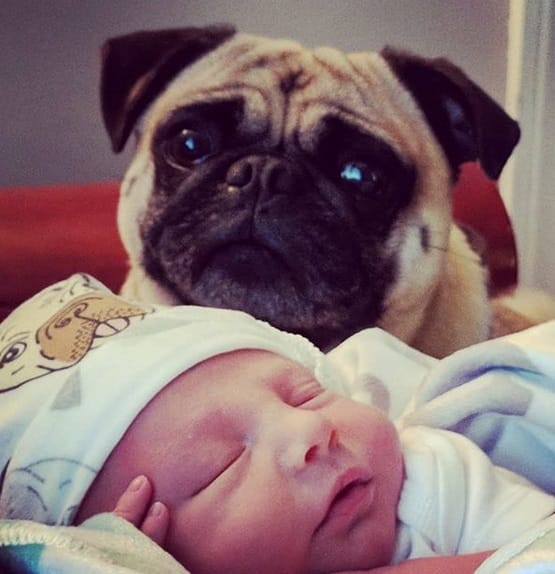 #2

Don`t worry, mom! the situation is under my control!👌
#3

Hey, little human! Don`t forget about me! I`ll cover you!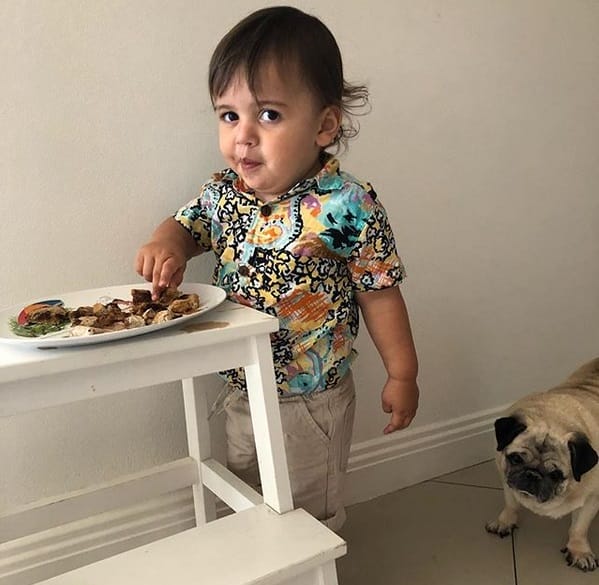 #4

Good job, sweet heart! You can do it! Try!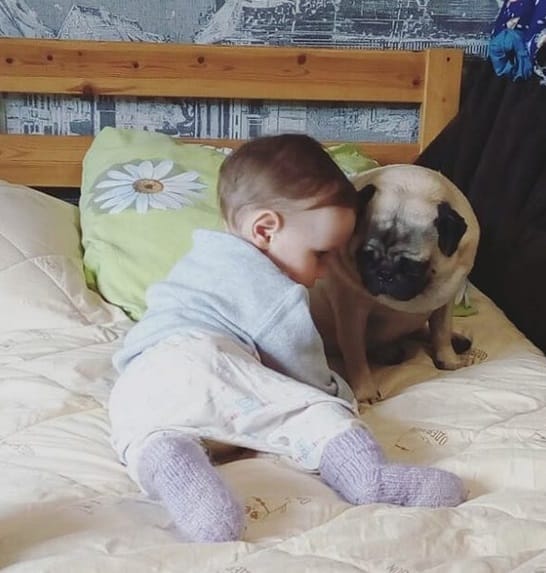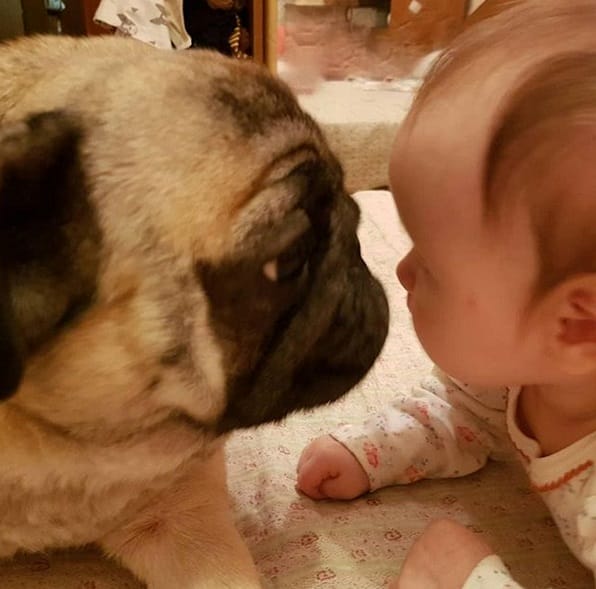 #6

I`ll come back in a minute, honey! 😘