Reported Scammer:
This puppy scammer has been reported to us by our PetPress community members. We have included information from that person that shows what their experience was and redacted any private information.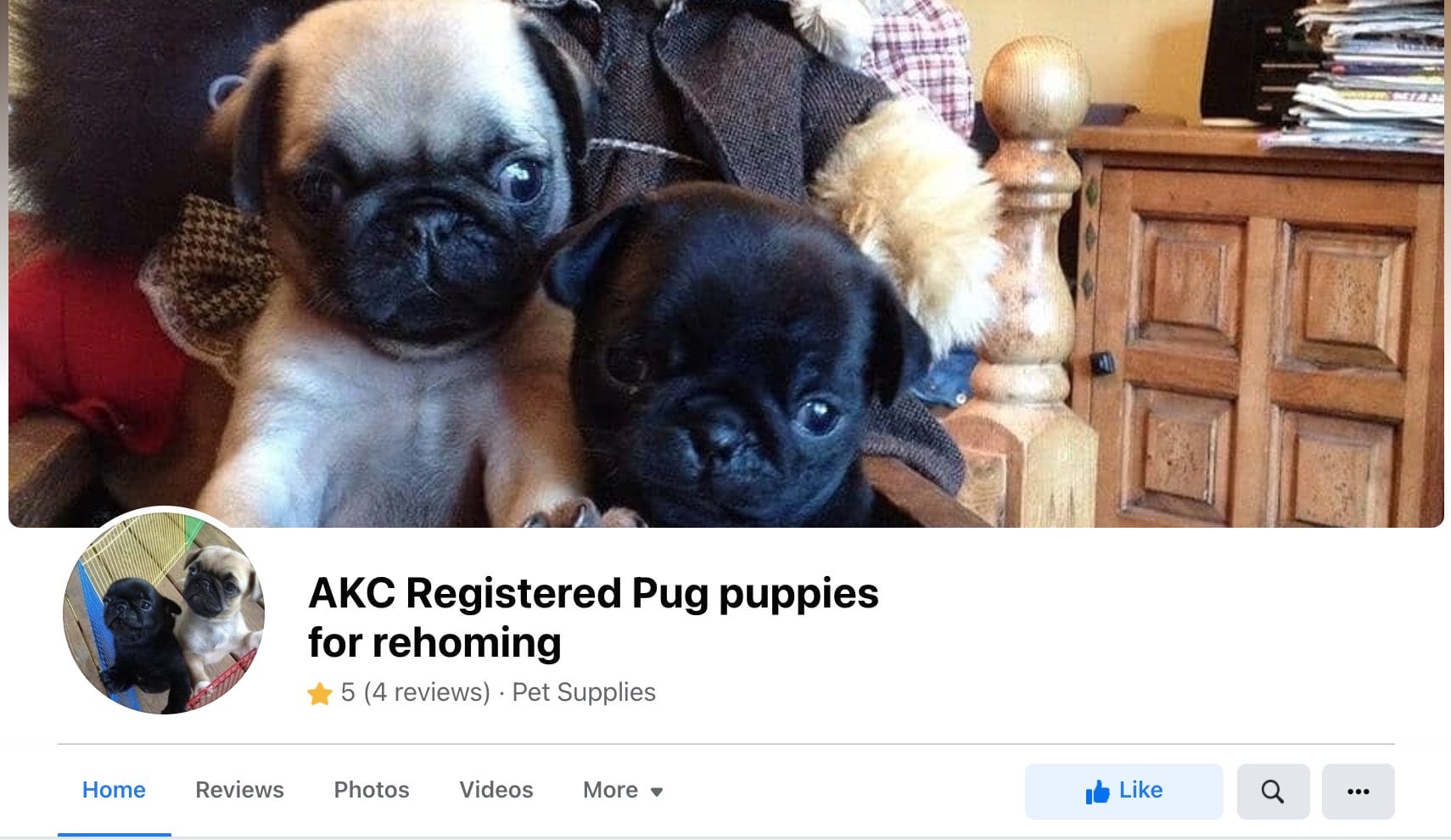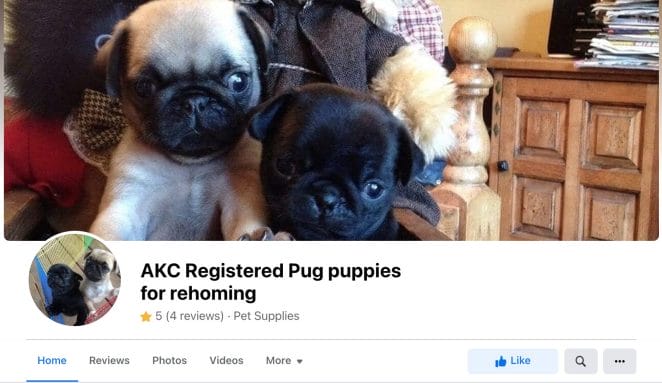 Company Name of Scammer: AKC Registered Pug puppies for rehoming
Scammers Website: https://www.facebook.com/AKC-Registered-Pug-puppies-for-rehoming-103722241448546
Name of Scammer Used: Jasmine Arvelo
Email Address Used: [email protected]
Scammers Physical Address: 1954 Derry St Apt 1, Harrisburg, PA 17104
How did you Pay: Cash App, Venmo & Amazon cards
Details about the Scam: She told me she had 2 pug puppies that needed a good home since she couldn't keep them. (Said her daughter had passed).
I agreed to $ 400 each which included delivery to my home. Total $800 for both and delivery.
I agreed to $300 as a deposit and $500 at the time of delivery and health check.
After completing $300, then a day later was told needed $ 200 for documentation paperwork for transfer of ownership.
Then she sent the paperwork, from United States Livestock and Animal ownership showing her name as person transferring ownership then New Owner details.
I completed and returned. This document has Animal number E428DX and date processed, 11/26/2021
How much: $300/ $200 and $800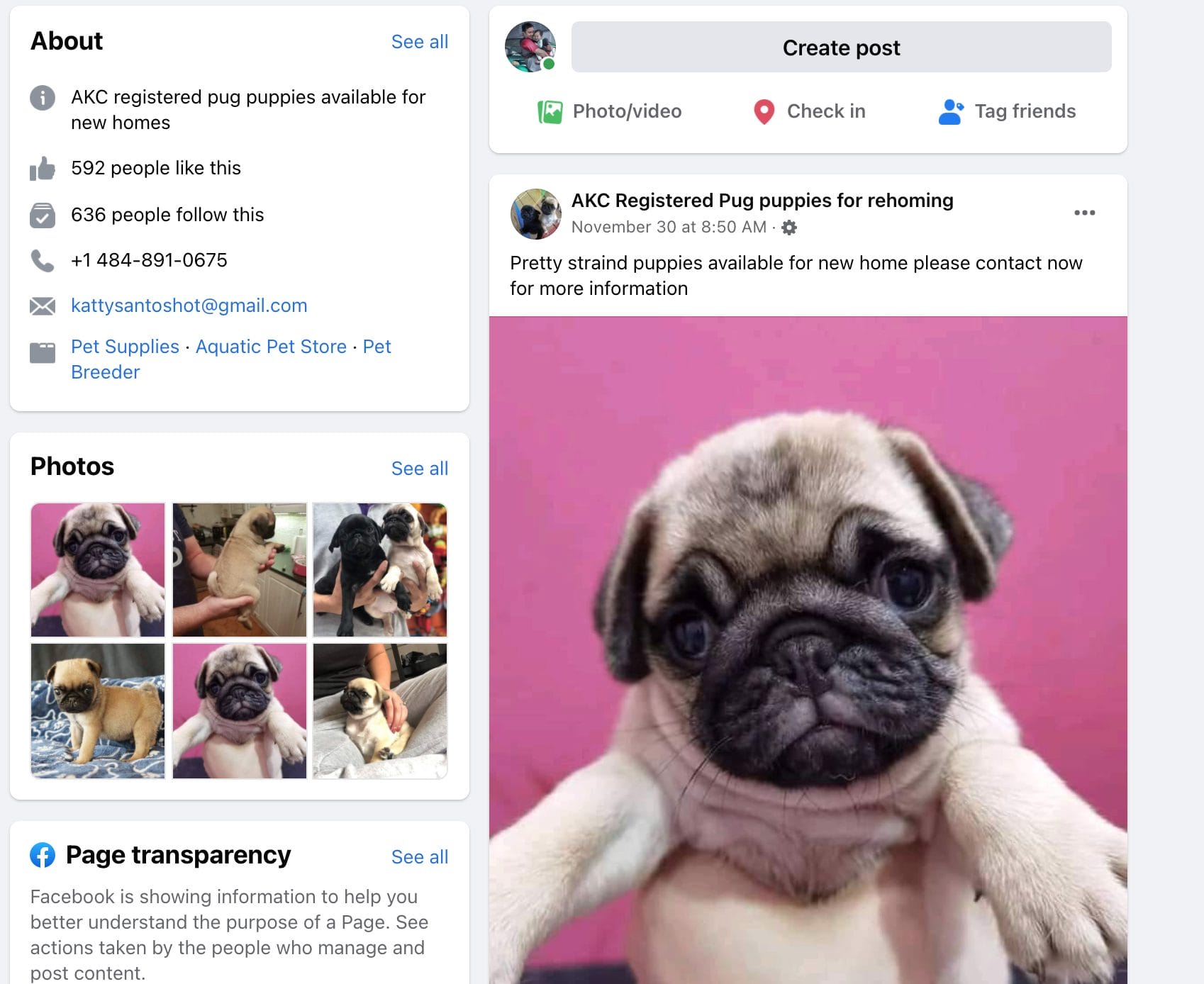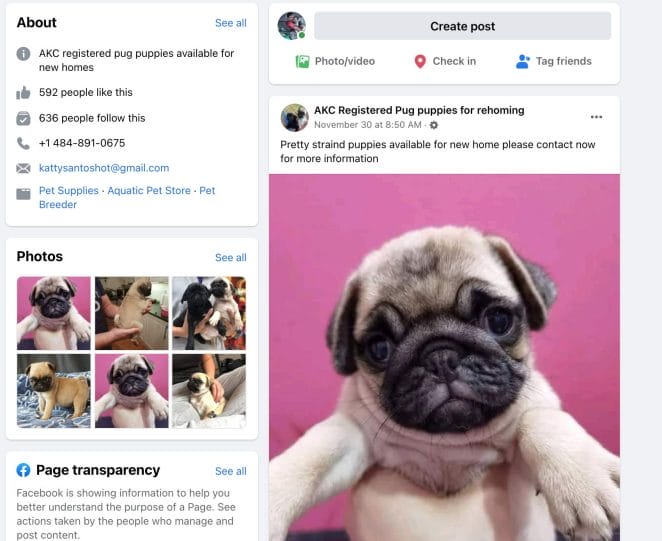 Have you had any experience with AKC Registered Pug puppies for rehoming Facebook fan pages? Give a thumbs up if you have been scammed. They are just one of many that have been reported on our puppy scammers list.