Reported Scammer:
This puppy scammer has been reported to us by our PetPress community members. We have included information from that person that shows what their experience was and redacted any private information.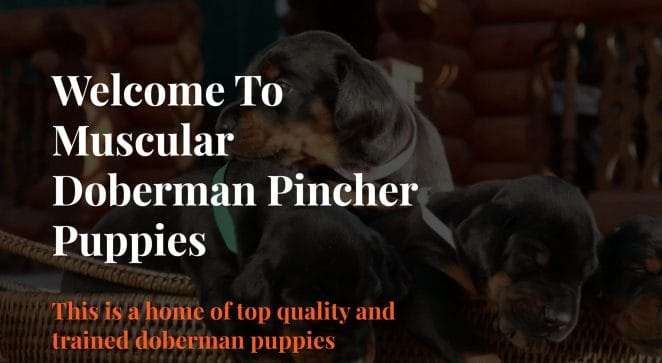 Company Name of Scammer: Invalid lie
Scammers Website: Musculardobermanpinscherpuppies.com
Name of Scammer Used: Heather Brandon
Email Address Used: –
Scammers Physical Address: –
How did you Pay: Moneygram
Details about the Scam: Found a website that is still up, even though we reported it several times to the FCC called musculardobermanpinscherpuppies.com. In litigation with our cc company
How much: $650
Have you had any experience with Muscular Doberman Pinscher puppies? Give a thumbs up if you have been scammed. They are just one of many that have been reported on our puppy scammers list.