Reported Scammer:
This puppy scammer has been reported to us by our PetPress community members. We have included information from that person that shows what their experience was and redacted any private information.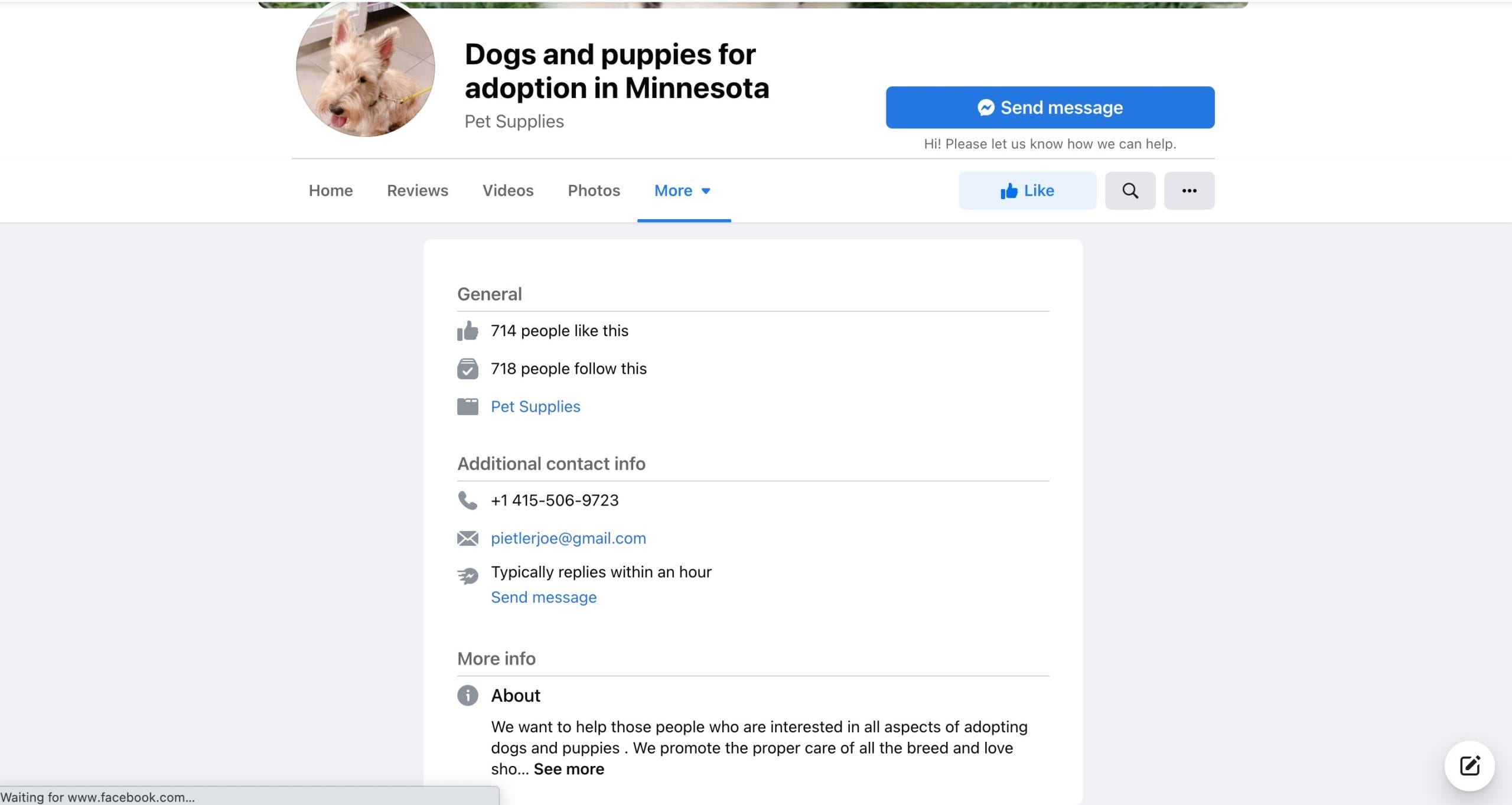 Company Name of Scammer: Dogs and Puppies for Adopption in Minnesota
Scammers Website: https://www.facebook.com/Dogs-and-puppies-for-adoption-in-Minnesota-100966772391423/about
Name of Scammer Used: Lucy Muriu
Email Address Used: [email protected]
Scammers Physical Address: 1202 101st ave w, Duluth MN 55808
How did you Pay: Paypal
Details about the Scam: I found this lady on Facebook and after I made my payment (my fault this was my first time adopting a dog so I didn't have a lot of knowledge when it came to dog scamming) the next day she asked for more money and I asked her why and she told me she needed it for shots after she had already told me he was up to date but he wasn't.
I asked for recent photos/ videos of the dog and she did send them but they looked like they were from Google and I asked her to send a video with the dog and she told me no.
The lady and I went back and forth all day trying to figure out if she was scamming me and all she cared about was the $200 for the shots, I told her no and asked for a refund and she basically said I can't get one and that she had already spent the money.
How much: $550
Have you had any experience with the Dogs and Puppies for Adoption in Minnesota? Give a thumbs up if you have been scammed. They are just one of many that have been reported on our puppy scammers list.