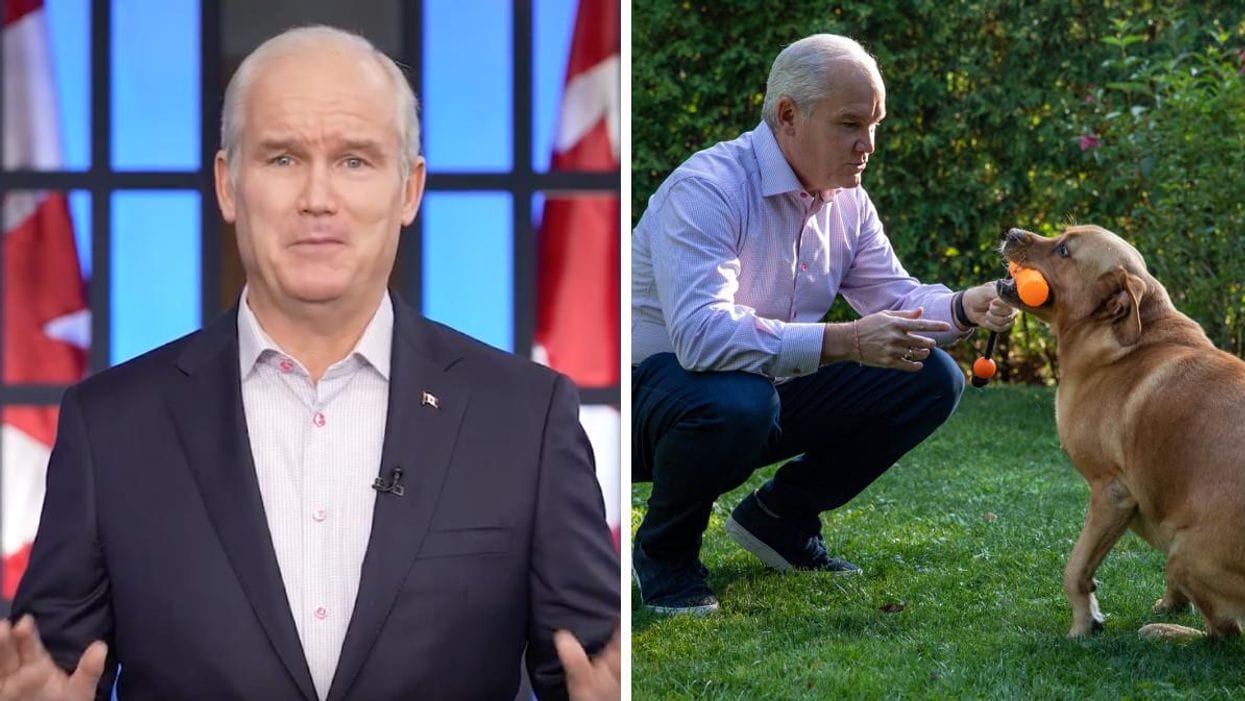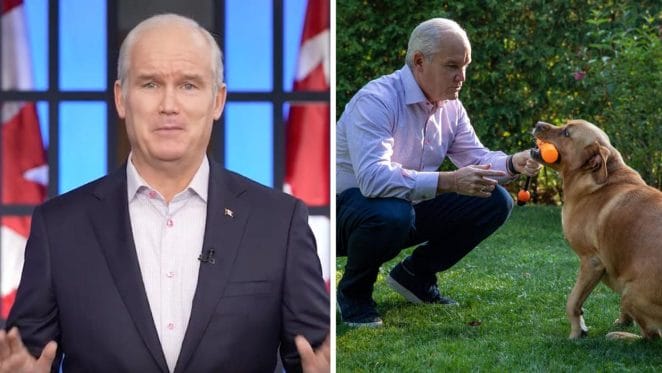 The Conservative Party of Canada's leader, Erin O'Toole, has made a series of animal welfare pledges as part of his bid for federal office, including the banning of puppy mills.
"Speaking from Ontario on August 30th, the party leader outlined his plans to 'promote animal welfare and end abuse and violence against animals,' " according to the Canadian Federation of Humane Societies.
"As an animal welfare leader, I'm disappointed that the Liberals have failed to protect animals," O'Toole said in a statement.
"I will support further action on some issues like fighting puppy mills and banning toxins in dog chew toys."
He went on to say that a Conservative government would ban puppy mills, which he described the fact of puppy mills as "inhumane, high-volume dog breeding facilities that churn out puppies for profit, disregarding the needs of the pups and their mothers."
The party also spoke of working towards an end to international imports of animals bred inhumanely and strengthening enforcement capabilities to confiscate pets when brought into the country under "poor welfare conditions."
On Monday, O'Toole made several promises, including a "long overdue" Canada wide prohibition on cosmetic testing on animals.
O'Toole also shared a few more prospective policies in an Instagram post immediately following, including one to "get tough on abusers who abuse their spouse by abusing their spouse's pet," and another to "make it easier for women to leave abusive homes without having to give up their pets."
Wexford, the party leader's own dog, went on to make a cameo with a brief cameo, buried under papers and wearing a tie.
Erin O'Toole is running for re-election as MP in the new riding of Durham after being unseated from his previous seat in the Ontario region of Whitby by current Prime Minister Justin Trudeau.
He faces off against NDP incumbent Cori Maunsel and Liberal candidate Celina Caesar-Chavannes in the election on October 19th.
The Canadian Federation of Humane Societies is Canada's largest animal welfare charity, bringing together 12 provincial and territorial SPCAs with one common goal: to protect farm animals, companion animals, wildlife, and animals in research.
Erin O'Toole's pledge to ban puppy mills and tests on animals is a promising sign for animal rights activists across the country.
However, it will take more than one person in the office to change Canada's current policies surrounding this issue. Animal welfare organizations such as PETA are committed to continuing their work until these laws are changed here at home.
Source: conservative.ca