The state has fined a dog breeder in Iowa $20,000 for animal neglect. He is now asking the federal judge to transfer all 189 dogs still in his possession to an Indiana organization.
This is after the Iowa Department of Agriculture and Land Stewardship announced that they fined Daniel Gingerich $20,000 and suspended his license for 60 days.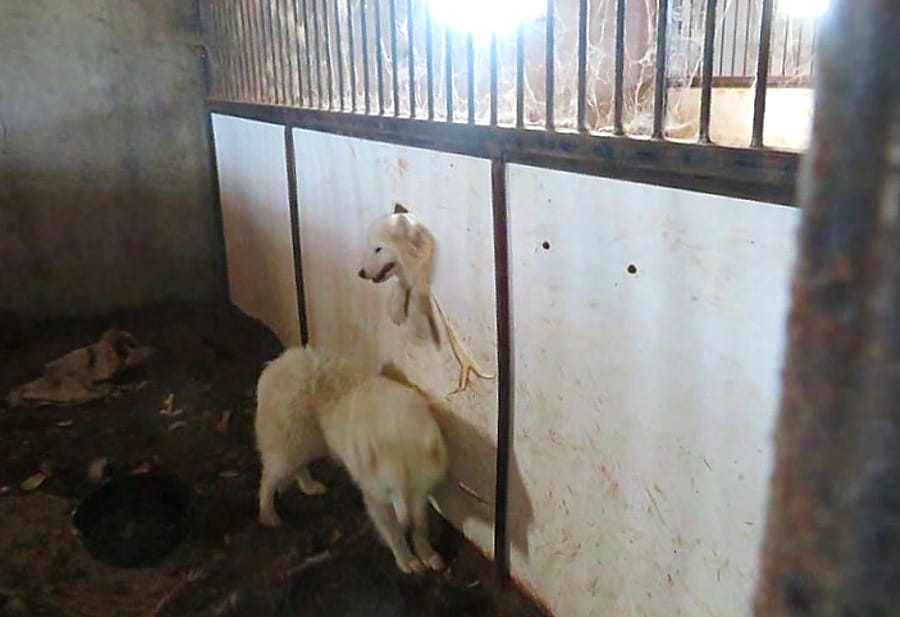 Wayne County dog breeder Daniel Gingerich also claims to transfer all 189 dogs to an Indiana organization known to be a charitable animal rescue group.
How the dog breeder got sued
In a shocking series of events, U.S. District Court Judge Stephanie Rose ruled that Gingerich must give up all dogs in his care suffering from acute distress and needed immediate medical attention.
Gingerich explained his intention to give up all of the dogs he owned but said financial restrictions prevented him from doing so.
"I owe $600,000 on these dogs. I would love to wash my hands of the whole deal," he said.
A lawyer has represented Gingerich since then. Atty. Michael Byrne of Mason City filed a motion with the court requesting permission for Gingerich to give up all his dogs.
According to Byrne, his client surrendered an unknown number of dogs judged to be in severe distress as ordered by the court.
According to Byrne's testimony, Gingerich now wishes to be relieved of all future responsibilities associated with the care, control, and management of all dogs he is responsible for.
Dr. Denise Katz and The Love Pet Project, a tax-exempt charitable organization located in Zionsville, Indiana, are willing to receive the dogs for re-homing.
How the Love Pet Project will help
According to Byrne, The Love Pet Project will cooperate with the court and federal regulators to oversee the transfer and provide the care necessary for the dogs.
Byrne stated in his request that the delivery could take place within 24 to 48 hours after the court's approval.
After that, Katz may give each animal their required physical examination, as ordered by Judge Rose's previous order.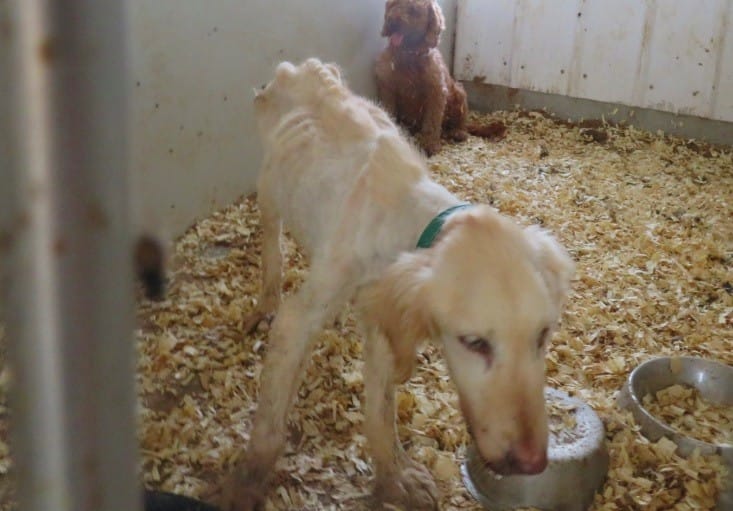 Animal Advocacy groups warn the court
The Love Pet Project, an organization devoted to the welfare of dogs and puppies, charges adoption fees ranging from $200 to $1,800 for canines and puppies.
100% of the adoption fees fund animal care at the rescue.
Mindi Callison of the animal advocacy group Bailing Out Benji strongly suggests that the U.S. Department of Agriculture and lawyers for the Department of Justice should double-check any rescue organization Gingerich is giving up his animals.
"In recent years, there have been several 501(c)(3 )'rescues' that have popped up which turned out to be front-businesses for the puppy mill industry," Callison said.
During last week's hearing, the government's attorneys informed Rose that USDA officials provided Gingerich with the required notification.
However, it only resulted in Gingerich euthanizing the dogs, said Mary Hollingsworth, an attorney with the U.S. Department of Justice.
What Gingerich is now facing
Rose indicated to Hollingsworth and Gingerich that she was open to a "creative" solution to the problem – even if it means "bailing out Mr. Gingerich legally" so that the animals still in his care may be transferred to others who will care for them.
Gingerich was fined $20,000 by the Iowa Department of Agriculture and Land Stewardship last month, with his license being suspended for 60 days.
According to state and federal records, Gingerich runs a business called Maple Hill Puppies and operates kennels or breeding facilities in 10 different locations around Iowa.
It was rumored that at one time, he had at least 1,000 dogs and puppies on hand.