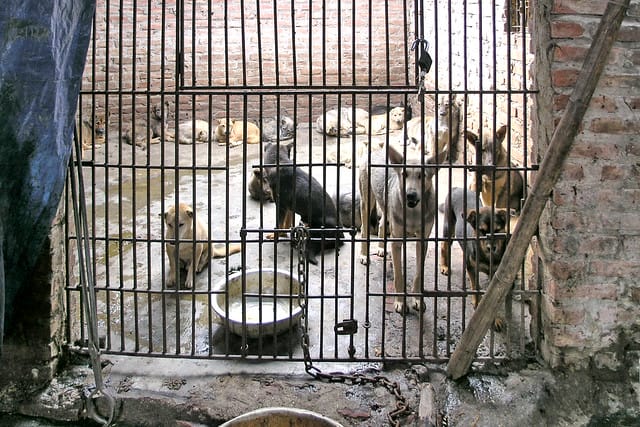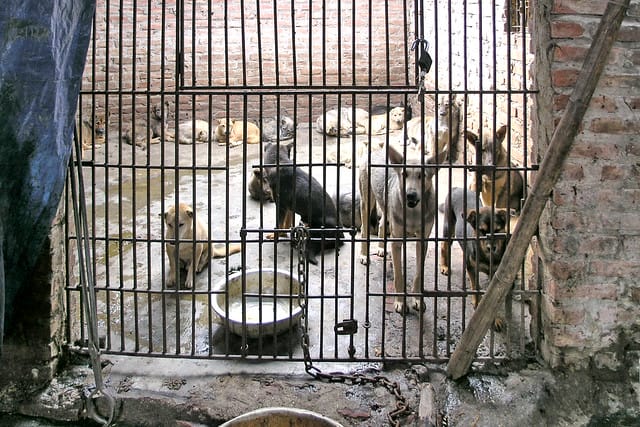 The Humane Society just released a report on puppy mills in the United States. The report is called "The Horrible Hundred".
The report is about the inspections of over 100 kennels confirmed the fact about the puppy mill that dogs were living in overcrowded, squalid conditions without adequate veterinary care or food while suffering from serious untreated medical problems such as open wounds, broken bones which had healed at awkward angles on their own rather than been properly set by a vet.
The dogs also suffer from protruding eyeballs (in one case covered up because an infected eyelid couldn't be opened), a severe dental disease so bad some teeth fell out when animal control officers went into the home under court order, massive mammary tumors hanging off chests like udders, urinary tract infections never treated causing urine scalding down legs and feet, and their coats were infested with vermin.
Why does Humane Society of The United States (HSUS) Share this report?
The HSUS has goals of:
To let puppy buyers know about problem sellers, especially those who sell online or buy a puppy online through pet stores, where the operations are hidden from public view.
To demand government agencies, such as the USDA and state regulators, to enforce oversight obligations.
Improve Dog Law Enforcement. In order to improve humane law enforcement and oversight agencies, the government must properly fund these agencies.
To encourage policy-makers to support more effective rules and laws that protect dogs.
To provide consumers with information to make smarter and more humane purchase decisions (such as choosing a dog from a local shelter or rescue organization).
HSUS wants to let potential dog buyers know about problem sellers, especially those who sell online or through pet stores.
Which dog breeders are involved with the puppy mills according to the HSUS report?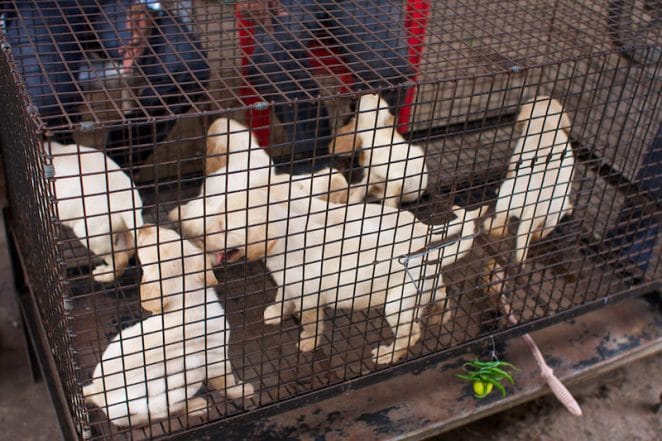 HSUS has been investigated the treatment of puppies at facilities around the United States, and they have also visited some breeders to check if their practices are humane.
After running a check through 16 states, HSUS identified the following parties affiliated with puppy mills:
Arkansas: 2 dealers
Margaret Manning/ Mannings Kennels, Pocahontas, Arkansas
Teresa Taylor /Taylor's Puppy Boutique, Harriet, Arkansas
Georgia: 5 dealers
Kathryn Barber / K-Bar Kennel, Patterson, Georgia
James Cliett / Triple C Kennel, Jacksonville, Georgia
Tonya Lewis / Tonya's Tiny Companions, East Dublin, Georgia
Sandra and Donald Smith / D & S Critter Farm, Covington, Georgia
Constance (Connie) Whigham / Connie's Siberian Huskies, Thomasville, Georgia
Illinois: 4 dealers
Teresa Heaver / Kabeara Kennels aka Kabeara Samoyeds, Lockport, Illinois
Martha Pearce / The Puppy Patch, Clay City, Ilinois
Javin Raber and David Raber / Walnut Valley Puppies, Flat Rock, Ilinois
Jennifer Schlueter / Schlueter Kennel, Walsh, Illinois
Indiana: 6 dealers
Floyd Borntrager / Kuntry Lane Kennel, Salem, Indiana
John Graber, Marie Graber and Lewis Graber, Grabill, Indiana
Enos Miller / Pigeon River Pups and All Star Family Pets, Shipshewana, Indiana
Jacque Minicus, Star City, Indiana
Becky and Rex Rosenberger / Clearview Basset Farm, Brookville, Indiana
Steven Yoder, Lagrange, Indiana
Iowa: 11 dealers
Ricky and Mary Brodersen / Mystical (Cockers), Kiron, Iowa
Ruth (Ruthie) Ewoldt / Furkids, Toronto, Iowa
Connie and Harold Johnson / Furbabies Forever (formerly CW's Quaint Critters), Melvin, Iowa
Steve Kruse / Stonehenge Kennel, West Point, Iowa
Kurt and Hollie Pille, Saint Anthony, Iowa
Chris and Tammy Riddle / 6R Uplands Kennel, Gilman, Iowa
Tim Shimek / Shimek's AKC Siberian Huskys [sic], Waucoma, Iowa
Henry Sommers / Happy Puppys [sic], Cincinnati, Iowa
Vickie Ubben, Milo, Iowa
Charles Vogl / SCW Frenchies, Atlantic, Iowa
Anita Wikstrom / Unforgettable Schnauzers, Ames, Iowa
Kansas: 7 dealers
Lewis Bloom / Bloom's Kennels, Clay Center, Kansas
Debra Deters / Double D Blacktop Kennel (formerly De Jas Kennel), Centralia, Kansas
Rebecca Eiler / Creek Side Kennel, Oberlin, Kansas
Brandon Hillyard, Christina Hillyard, and Gale Whitaker / Whispering Oaks Kennel, Coffeyville, Kansas
Linda Kent / Eclipses Kennel, Elgin, Kansas
Michelle Miller / Plum Krazy Kennel, Elk City, Kansas
Samuel and Summer Roman / Tree of Life Kennels, aka Arise Up, LLC, (formerly Doggy Tyme Kennel), Conway Springs, Kansas
Kentucky: 1 dealer
Sharon (Sherri) M. Richards, aka Sharon Lambrecht, Webster and Irvington, Kentucky
Minnesota: 1 dealer
Kim Seiler aka Kim Baartman, Viking Silver Labs, Tracy, Minnesota
Missouri: 21 dealers
Josh Bateman / Transport Central, J&K Puppies LLC and Puppy Travelers (formerly Bateman Diversified), Neosho, Missouri
Kevin Beauchamp / Beauchamp's Puppy World, Lebanon, Missouri
Dan Berhorst and Betty Berhorst / Cloudy Day Lane LLC, Vienna, Missouri
Deanna Brundage, Mercer, Missouri
Sally L. Culver / Culver Lane Kennel, Hartville, Missouri
Sherry J. Curtis / Curtis Kennel, Urbana, MissouriTeresa Fox / Meadowstar Kennel, Macomb, Missouri
Teresa Fox / Meadowstar Kennel, Macomb, Missouri
Karen Jones / J Kennels aka L.V.S. Kennel, Wheeling, Missouri
Sandra Kozlowski / Sho Me Labradors, St. James, Missouri
Earl R. Light / Corn Creek Kennel, Newburg, Missouri
Laurie Lund / Cridder Creek Kennel, Weaubleau, Missouri
David Miller and Kay Miller or Darin Miller/ David Miller Kennel, Oronogo, Missouri
Tom Nelson / Oakridge Pets (aka Oak Ridge Pets), Macon, Missouri
Keith Plymell / Windsong Kennels, Pattonsburg, Missouri
Carol and Gary Prothe / Carol's Kennel, Urbana, Missouri
Amanda "Mandy" Ratcliffe / Puppy Love Boutique, Gladstone, Missouri
Rachael and Vernon Reiff / Pleasant Hill Pets, Barnett, Missouri
Marilyn Shepherd aka Marilyn Williams / Cedercrest Kennel aka Pup4U, Ava, Missouri
Marjorie Walker-Price / Price's Pets, Niangua, Missouri
Sarah Webb / S & C Precious Puppies, Gilman City, Missouri
David Zook /Green Valley Kennel, Seymour, Missouri
Nebraska: 8 dealers
Douglas and Mary Jane Brosh / Brosh's Kennels, Pender, Nebraska
Brenda L. Carroll / Carroll Sell Farms, Plattsmouth, Nebraska
Clem Disterhaupt Jr. / Ponca Creek Kennels, Spencer, Nebraska
Clem L. Disterhaupt / Sandhills Kennel, Stuart, Nebraska
Mark J. Griesman / Prairie Chesapeakes, Wood River, Nebraska
Michael and Megan Kopf Jr. / Star Bullies, Dewitt, Nebraska
Roy T. Schrunk / Rocking T Kennel, Friend, Nebraska
Jo Ann Steiger / In God's Hands Kennel, Randolph, Nebraska
New York: 7 dealers
Helen Camlakides/ Sportsman's Kennels, Manorville, New York
Bridget Hewson/ ADK Puppy Patch, Childwold, New York
Marvin Martin Hoover/Shady Lane Kennel, Penn Yan, New York
James Leach/ Leach Sheep & Goat Station, Martville, New York
Joyce Martin / Seneca River Kennels (previously K & J Kennels), Waterloo, New York
Curtis Rist / Hudson Labradoodles, Hudson, New York
Alvin Shirk/ A & L Kennels, Dundee, New York
Ohio: 16 dealers
Ivan M. Barkman / Lone Pine Kennel, Baltic, Ohio
Eli D. Hostetler, Holmesville, Ohio
Daniel and James Miller / Happy Mountain K9 Facilities / Puppys R Us, Loudonville, Ohio
James E. Miller / Elite Puppies, Millersburg, Ohio
Joseph A. Miller / Horseshoe Kennel, Millersburg, Ohio
Joseph D. Miller, Millersburg, Ohio
Levi Nisley, Patriot, Ohio
Steven N. Sauder / Sandy Hill Kennel, Shiloh, Ohio
Lena and Michael Troyer / Spring Side Kennel, Baltic, Ohio
Wayne R. Troyer, Sugarcreek, Ohio
Ivan D. Weaver, Fredericksburg, Ohio
Andy E. Yoder / Backroad Kennel, Millersburg, Ohio
Jonathan J. Yoder, Millersburg, Ohio
Joseph M. Yoder, Fredericksburg, Ohio
Norman E. Yoder / Green Meadow Farm, Apple Creek, Ohio
David J. Yutzy, Millersburg, Ohio
Pennsylvania: 8 dealers
Jesse Esch / Pennsupreme Puppies, New Providence, Pennsylvania
John Esch / Stoney Brook Kennel, Coatesville, Pennsylvania
Benual Fisher / Walnut Run, Strasburg, Pennsylvania
Levi Kauffman / Hill Top Farm Kennel, Honey Brook, Pennsylvania
Crist Lapp / Meadow View Kennel, Ronks, Pennsylvania
Tina Schulties / Nicely's Allstar Poms, Ligonier, Pennsylvania
Steven Stoltzfus / Sandy Hill Kennels, Parkesburg, Pennsylvania
Bobbie Yoder /Little Mountain Doodles, Myerstown, Pennsylvania
Tennessee: 1 dealer
Rebecca Vanmeter / Queen Elizabeth Pocket Beagles and Bears, Collegedale / McDonald, Tennessee
Texas: 1 dealer
Vickie McKown/ Maltese Acres, Avery, Texas
Wisconsin: 1 dealer
Amos Allgyer / Pawfect Paws, Platteville, Wisconsin
This is the list of the parties that are involved with the puppy mills operation according to the HSUS report 2021.
What Kind of Methodology does HSUS use to determine a puppy mill?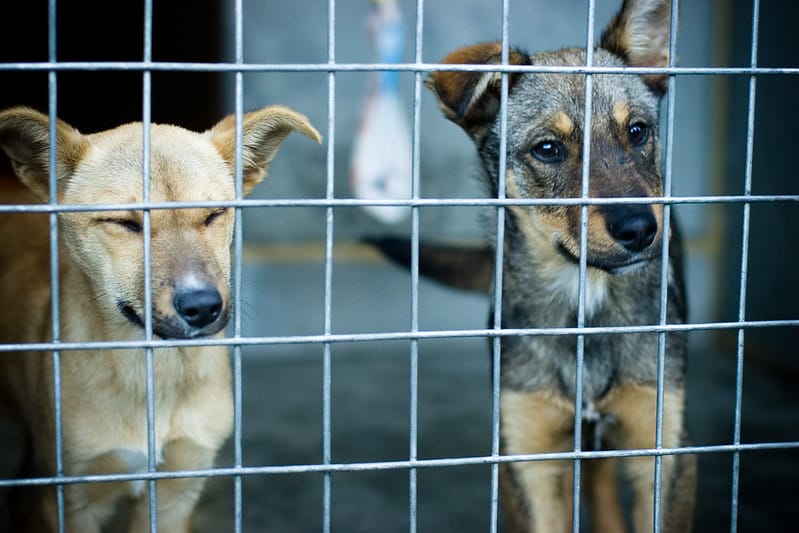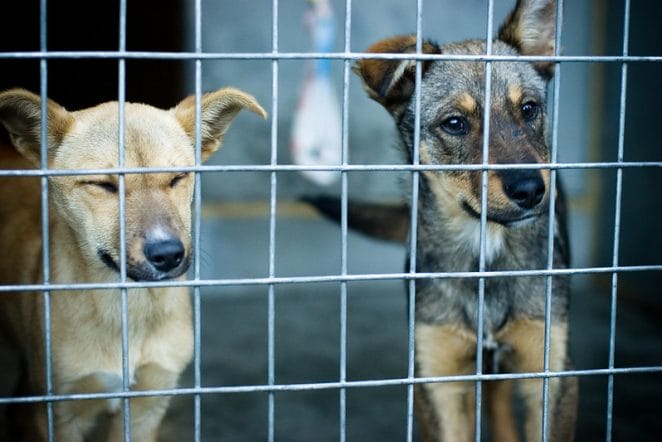 Many of the country's worst puppy mills have not been identified due to various reasons including the varying legislation, weak enforcement, and inadequate information.
The facilities listed in the report were selected based upon a number of factors, which included but were not limited to:
Kennel inspection records and reports can be found by making public records requests.
USDA reports may include violations, explanations, and more.
If federal, state or county warnings/fines are available.
The number and severity of violations, especially those affecting animal safety and health, have an impact on how recent the violations occurred.
Sellers that are providing misleading or potentially fraudulent information to potential buyers of puppies.
Facilities facing issues that appear to affect the public interests are likely to be in the news.
The dealer was either listed in one of the HSUS's prior reports or has accrued violations since then.
The availability of consumer complaints, investigation reports, photographs or news articles taken by HSUS investigators.
The facility appeared to be in operation or it had an active license at the time of publication.
Summary
Puppy mills are a serious problem that we're currently facing and it is attributed to the huge demand for puppies.
The public needs to be made aware of how many dogs in their area might come from puppy mills and take action against them by being aware.
if you have found any puppy mill operation in your region, state, or anywhere, you can fill the USDA complaint form.
That way you can save more people and stop the puppy mill operations.