Have you ever heard of a 'pawternity' photoshoot? If you did, then we are about to show one of the most famous maternity photoshoots that we came across on the internet. Not only women can have this special moment when carrying a tiny one in her belly, but dogs can join in the fun too.
MEET CHLOE – THE ADORABLE PREGNANT DOG WHO RECENTLY HAD A STUNNING MATERNITY PHOTOSHOOT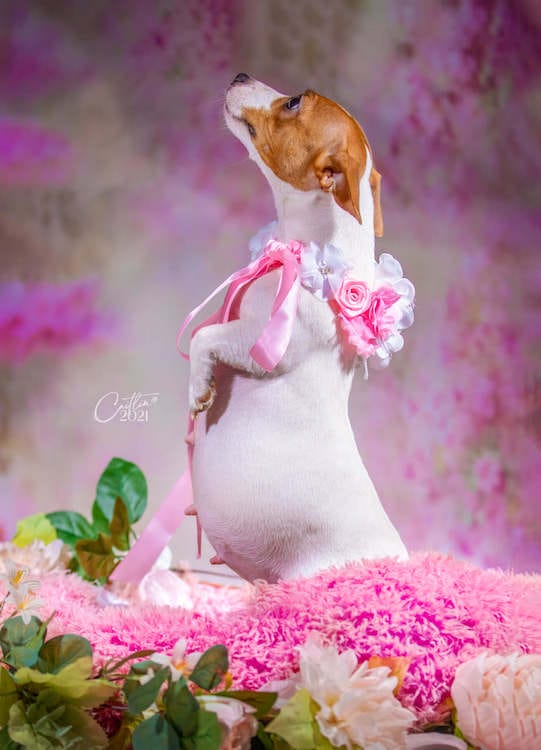 Who would've thought that a cute pregnant pup could have the opportunity to show the beauty of life? Caitlin Snyman, an animal photographer based in the US, who is also the furmom, had the perfect idea to announce the pregnancy of her pet dog. Khloe had always been close to her furmom and joins in the fun of photoshoots as "she loves to pose and does lots of tricks" when Snyman uses her as a model.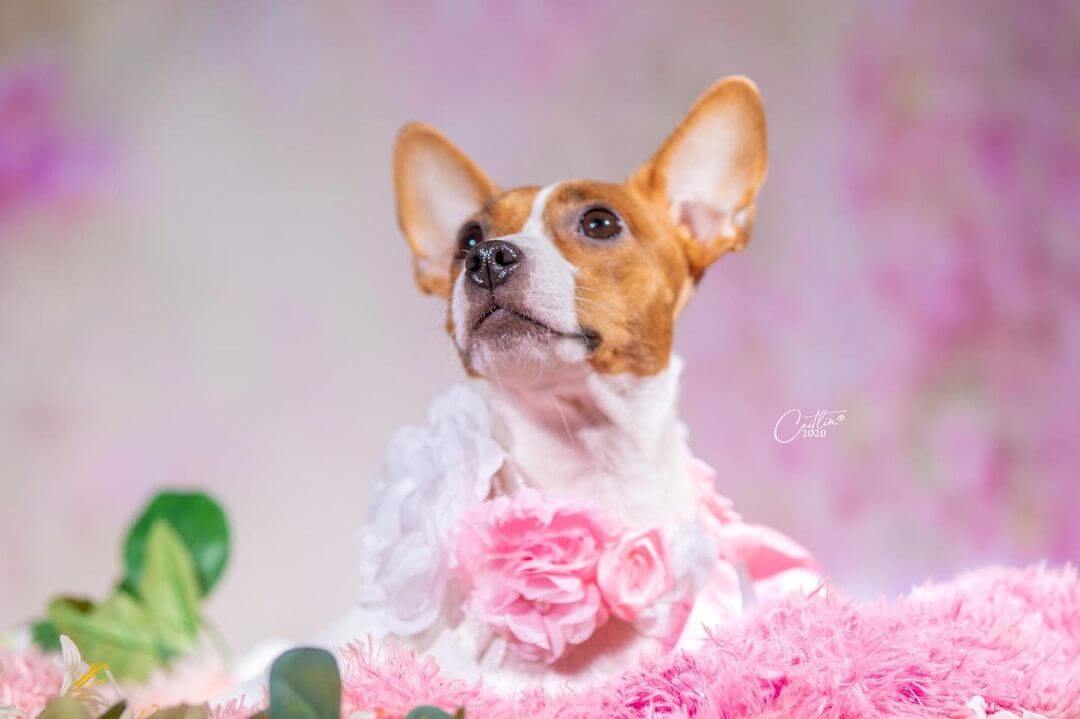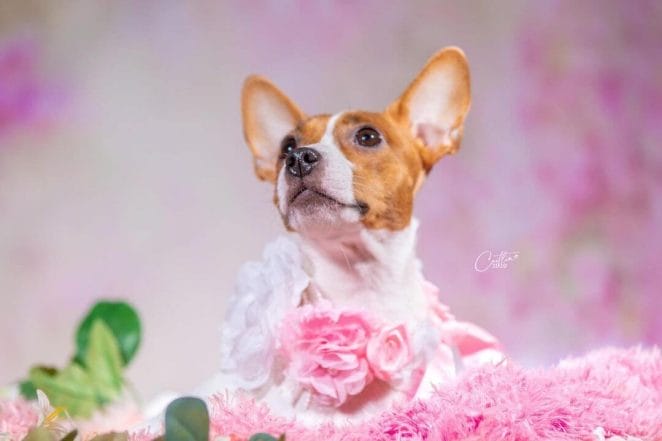 WHAT IS A GOOD DOG MATERNITY SHOOT IDEA?
The initial idea was set up by Snyman and uses variations of the color pink since Khloe is such a "girly girl". She made it fun and included blooming pink flowers, a pink ribbon, and a furry pink blanket to add some touch to it. Snyman planned the dog's maternity photoshoot ahead of time and considered her nearing dog's due date to get that perfect belly shot as the end product. Snyman also mentioned that she plans to do another photoshoot once Khloe gives birth to her newborn babies. We can't wait for that!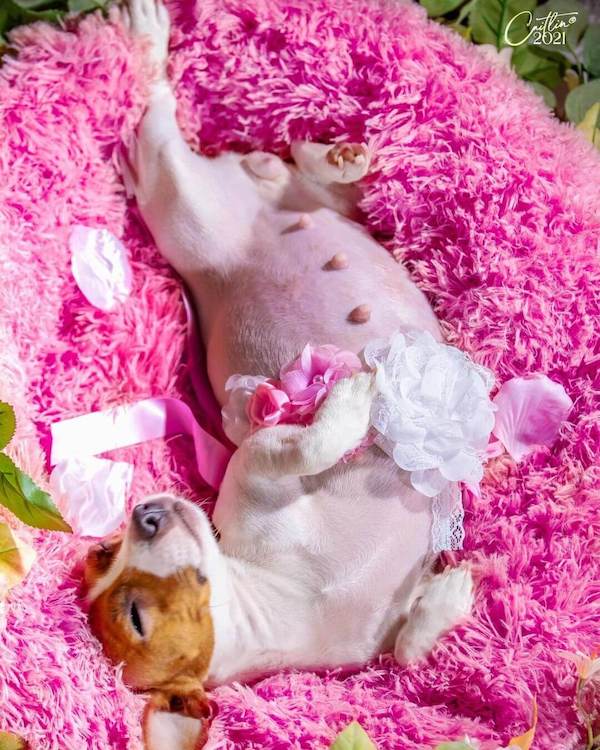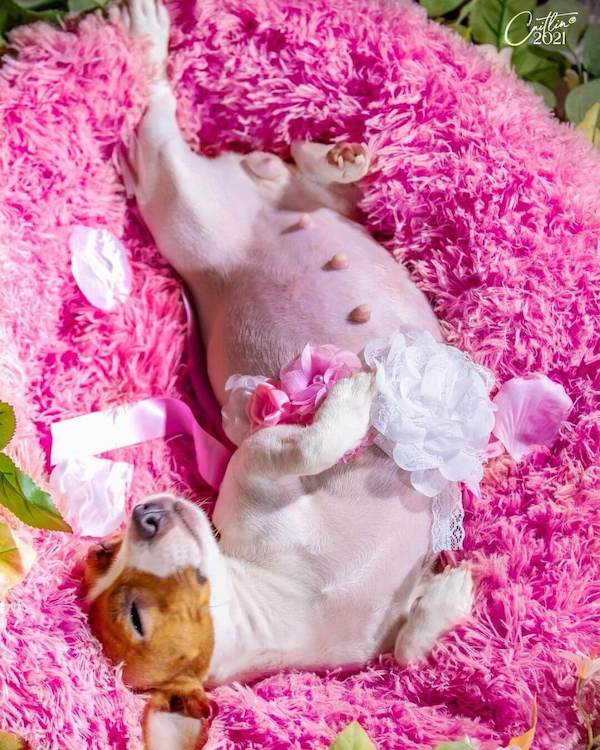 There are a lot of dog maternity photoshoot ideas surfacing around the internet but we can't help but share Caitlyn and Khloe's story. The true human-pet relationship can reach different heights and lead to astonishing memories just like this adorable photo shoot.