Dogs are adorable creatures that are loyal and cute. They can make us smile with their funny behavior, so no wonder that people love to make memes pictures about it. You can search on the internet that most people are creating memes using a dog's pictures.
Dogs are awesome, they can make what they do funny so that we can't stop laughing at them in any situation even if we're in a bad mood.
Having a dog is probably the best part of life, not only because they are loyal but also you won't get bored, they brighten your day, though sometimes they make a lot of mess in our house.
So here are top smiling dog memes that'll make you laugh!
Top 10 Smiling Dog Memes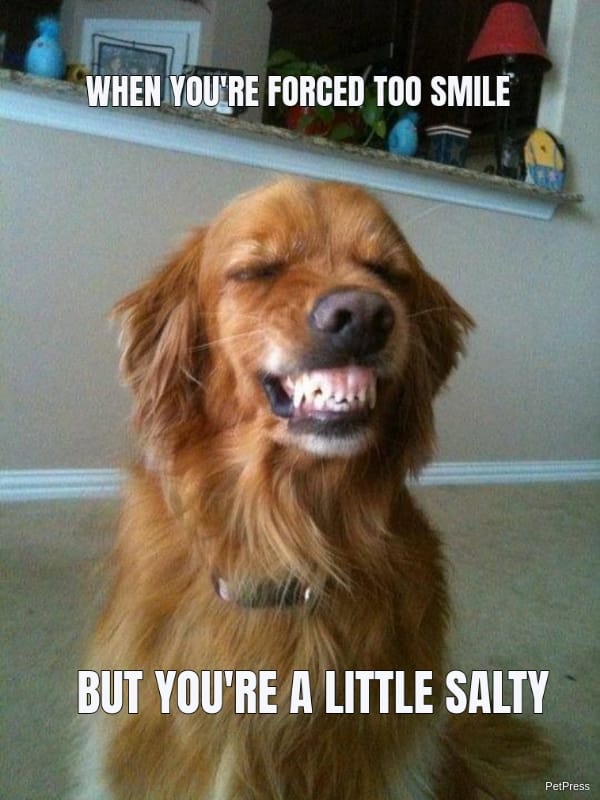 #3

Smiling with teeth meme