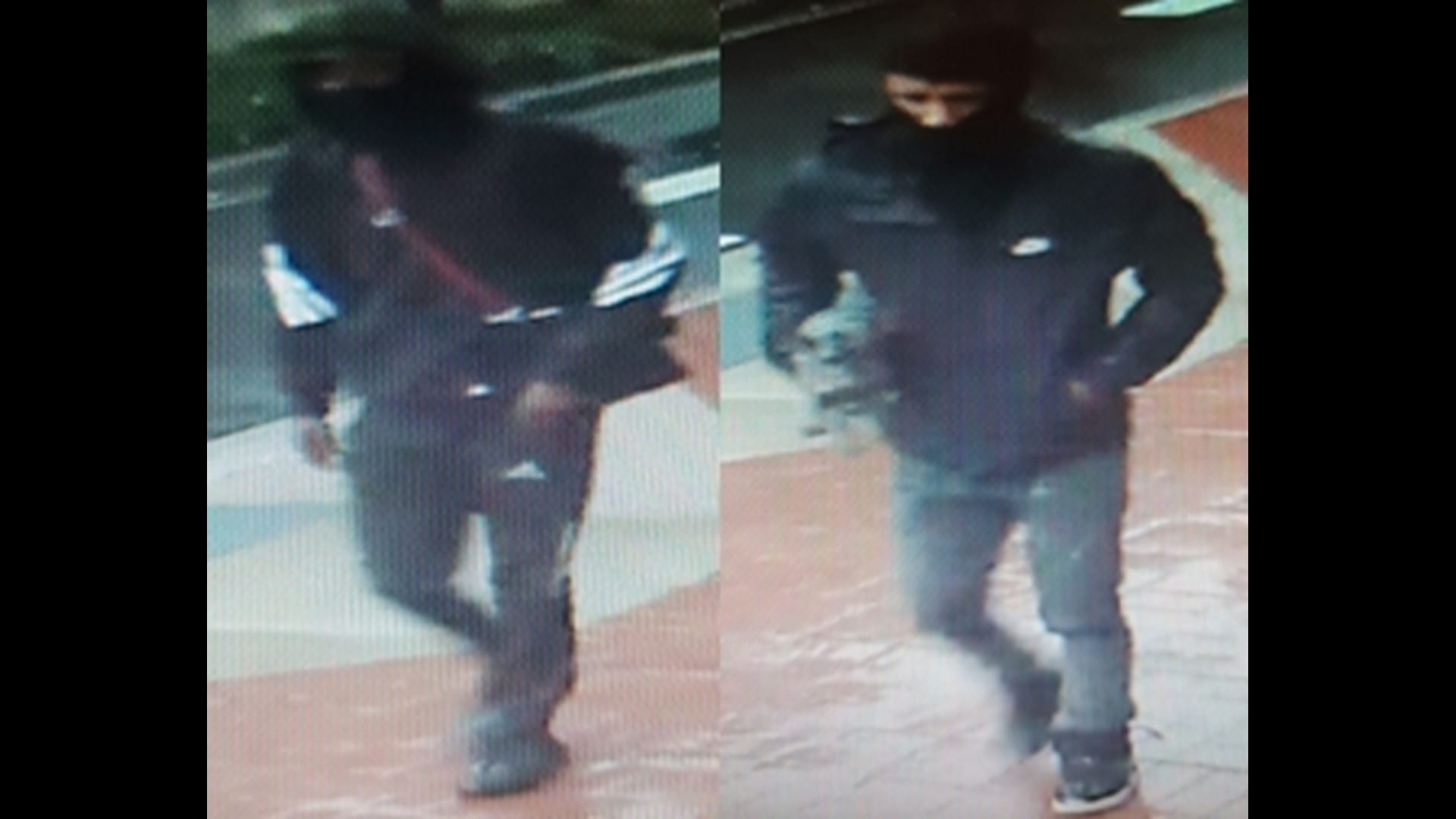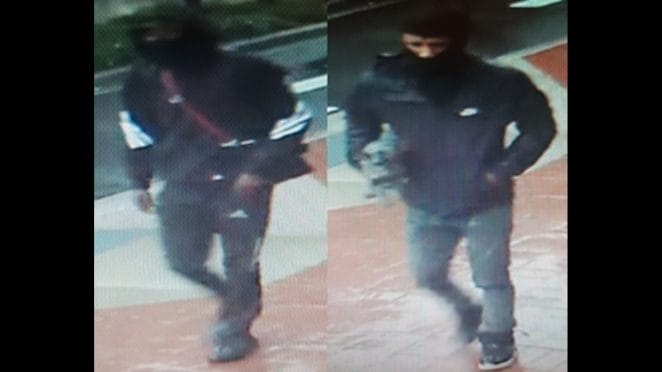 On Saturday, October 16, armed robbers took a French Bulldog puppy at gunpoint in D.C.'s Metropolitan Police Department. According to M.P.D., Luna is a Tri-Merle French Bulldog who is three months old.
At around 3:38 p.m., two men approached the owner of Luna in the 2300 block of Washington Place in Northeast D.C.
One of them displayed a handgun and announced a robbery. The two men took Luna, along with the owner's cell phone, wallet, house keys and car keys before fleeing on foot.
The suspects are described as black males in their early 20s. One was wearing shorts, flip flops and had facial hair on his chin; the other was
One of the suspects brandished a pistol and demanded that the owners give up his dog. The duo then fled with Luna in tow, and they were captured on camera by a security camera. This is a screenshot from the video: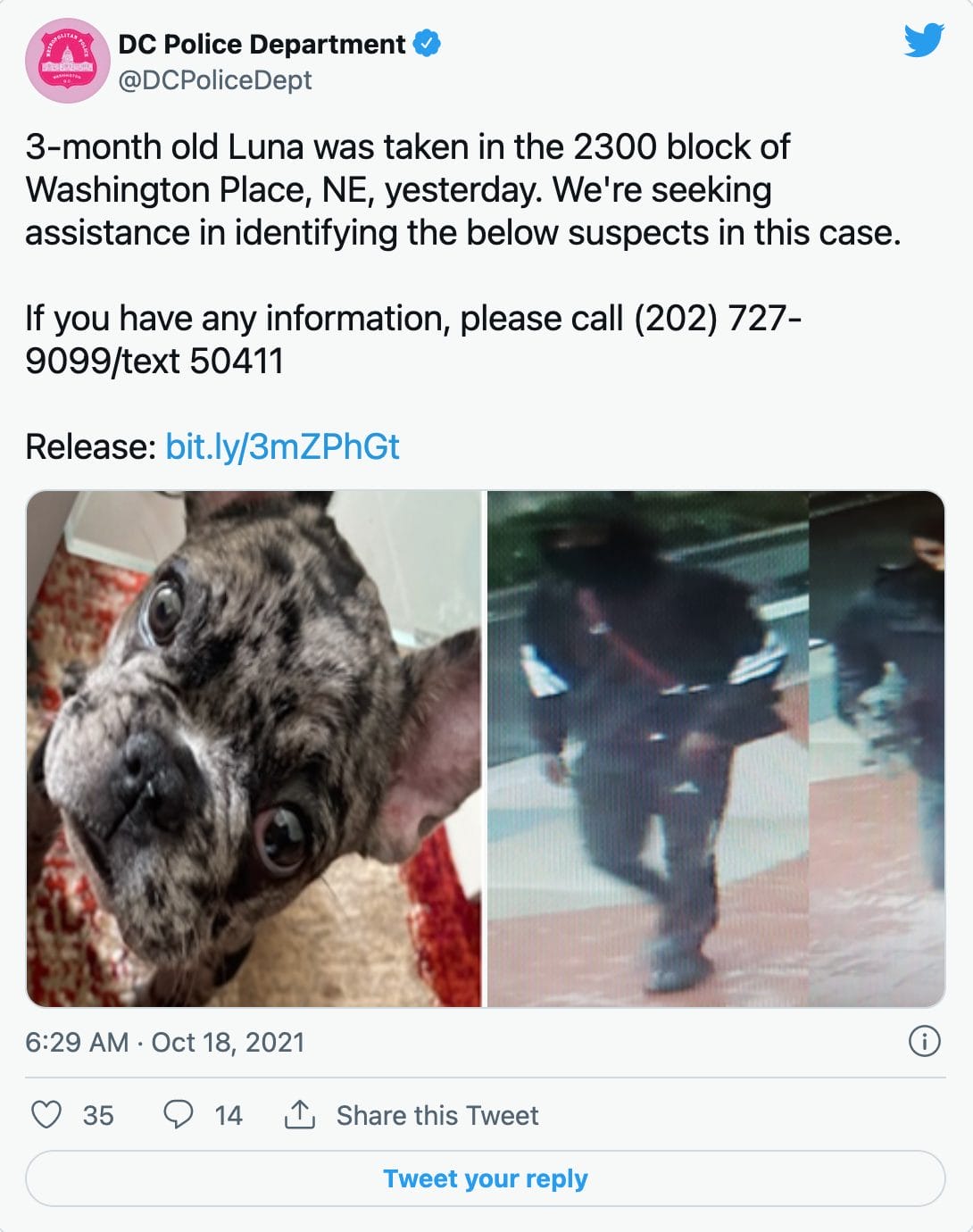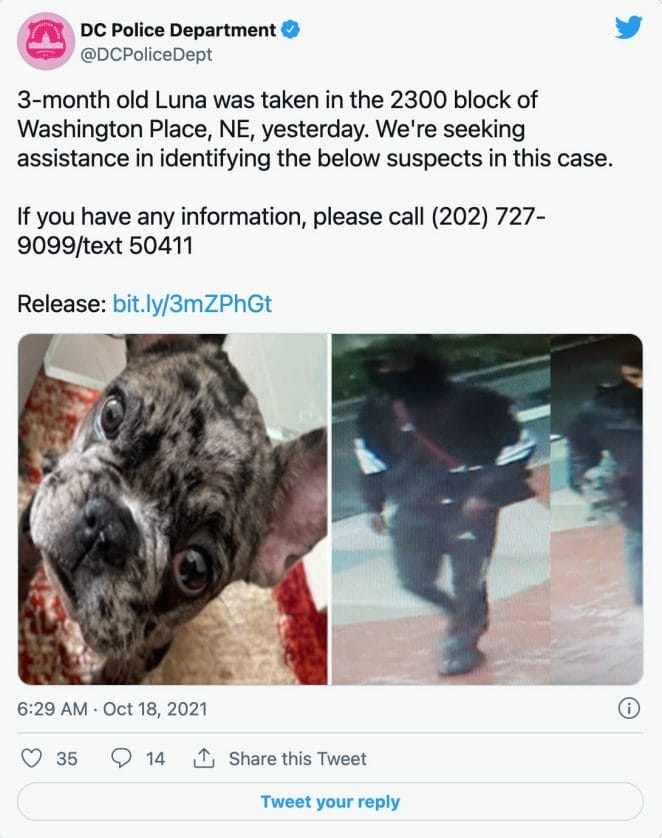 The suspects are two black males, one of whom appeared to be in his early teens. The other suspect was wearing a white hooded sweatshirt.
After a brief investigation, the M.P.D. found that one of the suspects had been seen with Luna on Saturday night near 8th Street and Rhode Island Avenue in Northeast D.C., where he was trying to sell her for $200 to someone who resembled him from surveillance footage.
Officers from the M.P.D. canvassed the area near where Luna was last seen with posters asking for information on her whereabouts, but they haven't been successful in finding her.
No suspects have been identified thus far, and we urge anyone with information to please contact the M.P.D.'s Command Information Center at (202) 727-9099 or text their tip line by messaging 50411. Anyone wishing to remain anonymous can call Crime Solvers of Washington D.C.