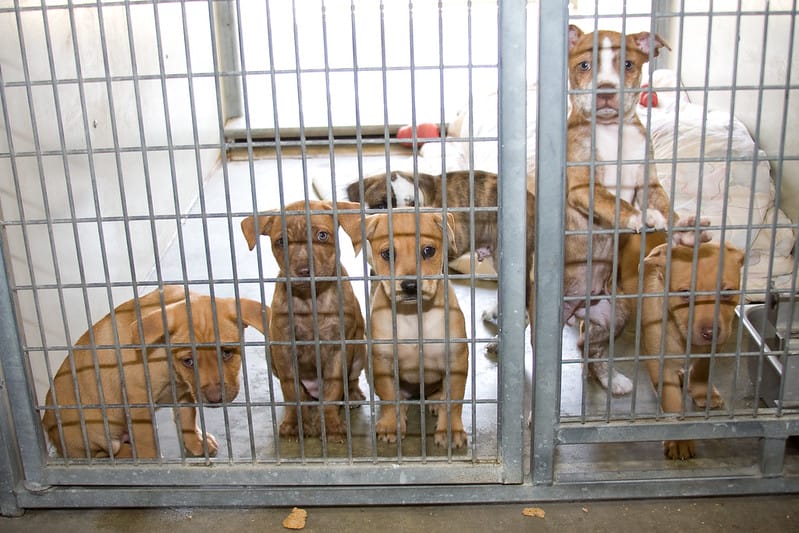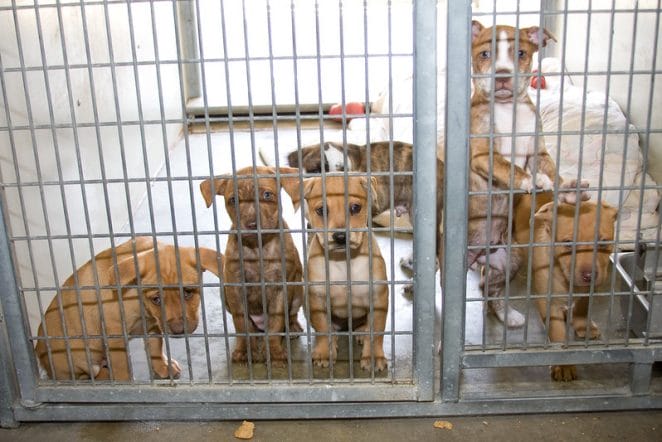 A measure that rests on Illinois Governor JB Pritzker's desk could prohibit puppy mills, which are large-scale, for-profit pet breeding businesses that often leave animals in unsanitary situations and prone to illnesses.
Not everyone is a fan of the bill.
Protestors from the Furry Babies pet store demonstrated outside of Rep. Andrew Chesney's office in Freeport on Thursday afternoon. Rep. Chesney introduced the bill earlier this year.
The store's representatives argue that the proposed legislation doesn't address the problem at its core.
"Ultimately, the puppies' lives and health matter, as well as where they're from. So I believe we should put more attention on that than simply focusing on the middleman, a Furry Baby or pet shop," said Austin Young, a General Manager.
Protesters from Furry Babies pet store in Freeport said that the bill unfairly targets small business owners.
They also claim it would lead to hundreds of job losses and higher prices for consumers.
The move would also result in the loss of hundreds of jobs, according to store owners. Rep. Chesney believes that's not necessarily a bad thing.
"And my argument is if you have a job where you're hurting animals, or selling sick dogs we should get a new one and change your behaviors," he said.
If the bill becomes law, Illinois would become the first state in the nation to prohibit individuals from selling animals directly from commercial breeding facilities like puppy mills.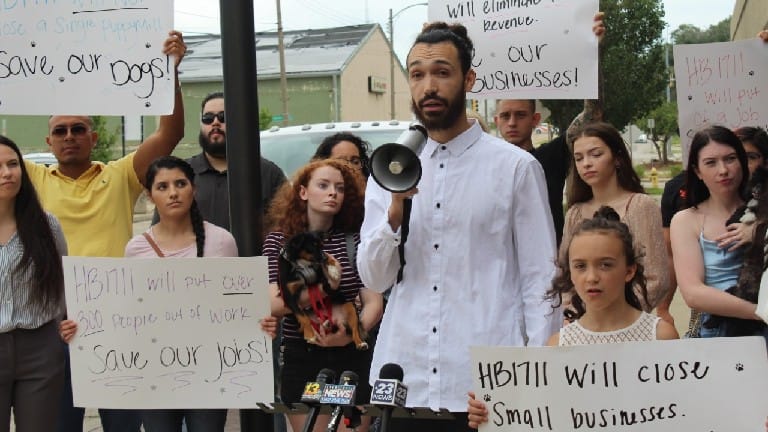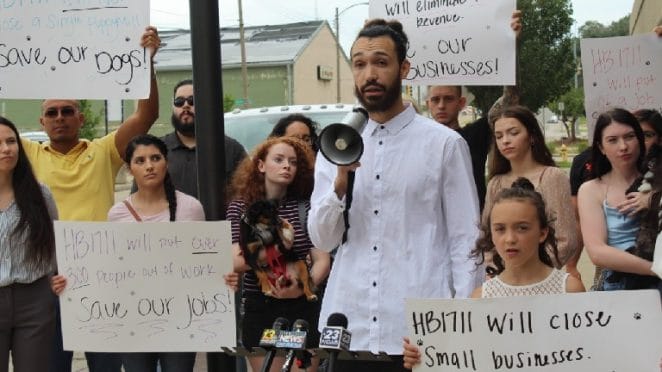 The bill would require that pet stores and breeders first provide animals with food, drinkable water, clean bedding, space, and veterinary care.
The bill does include an exemption for rescue organizations.
Handlers are also required to work with the animals daily and must provide an environment that protects the animal's health and safety.
In addition, they would have to be able to demonstrate knowledge of animal care and behavior.
Also, the Furry Babies Pets shop has been accused of selling sick puppies before, which will prevent the owner of Furry Babies from obtaining pups from breeders who do not pass inspections.
The bill states that anyone who violates these provisions or commits any other prohibited act under state law regarding pet shops or breeders would be guilty of a Class B misdemeanor.
The bill was passed by the Illinois House and Senate with strong bipartisan support. The Humane Society of the United States, which led the legislative effort, praised Illinois lawmakers for "working to prevent animal cruelty."
"Illinois is poised to be the first state in the nation to finally crack down on puppy mills, sending an unequivocal message that animal abuse will not be tolerated," says Lindsey Fry, the Illinois state director for the Humane Society.
The pet store owners are fighting against the proposed ban on puppy mills, claiming that it will force many small businesses out of business.
However, supporters of the bill argue that these stores perpetuate a system that forces animals to live in cruel conditions.
Supporters continue to say this is not an issue with animal welfare but rather one about protecting local jobs and communities from exploitation by large corporations who have no regard for animal welfare or safety concerns.
Source: Illinois General Assembly