Reported Scammer:
This puppy scammer has been reported to us by our PetPress community members. We have included information from that person that shows what their experience was and redacted any private information.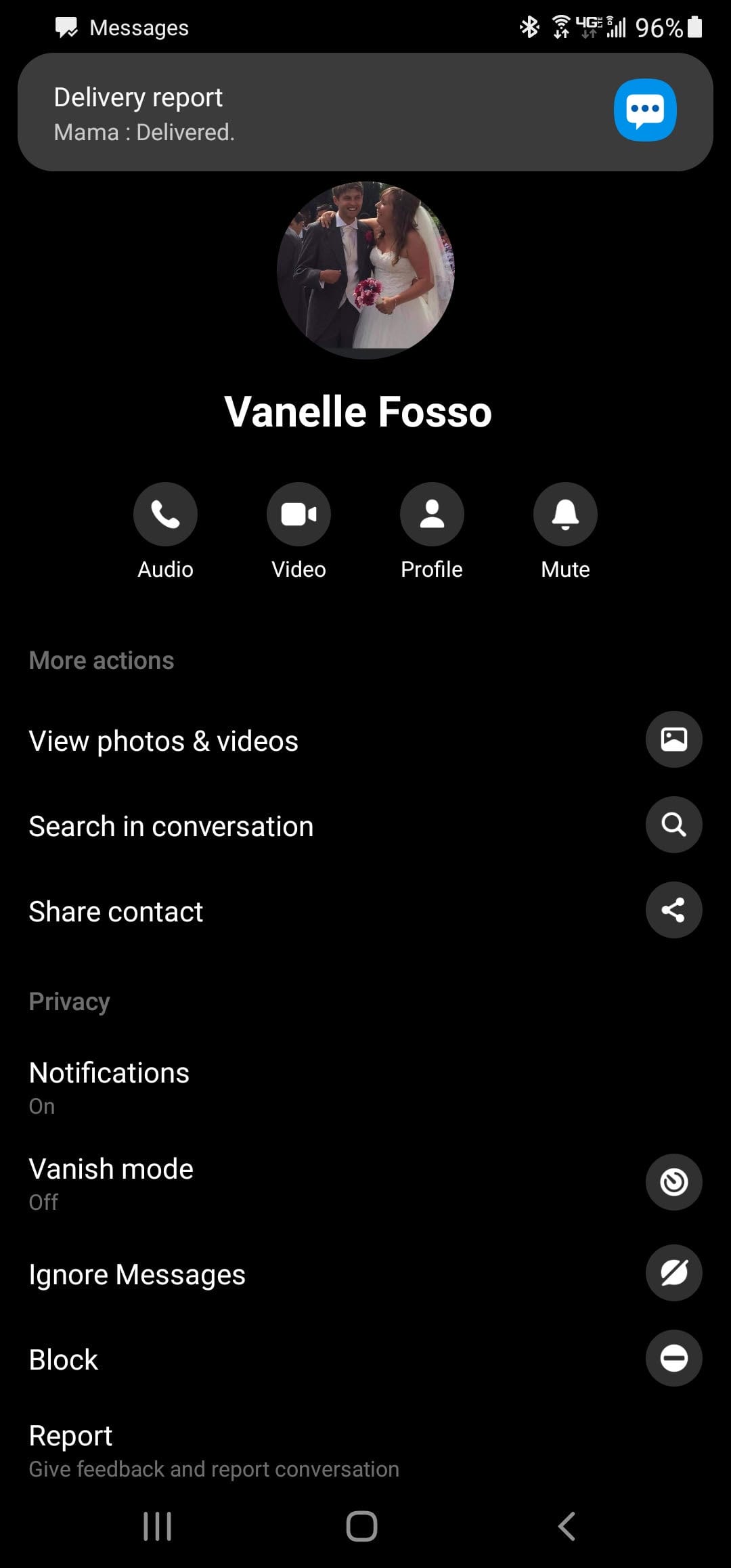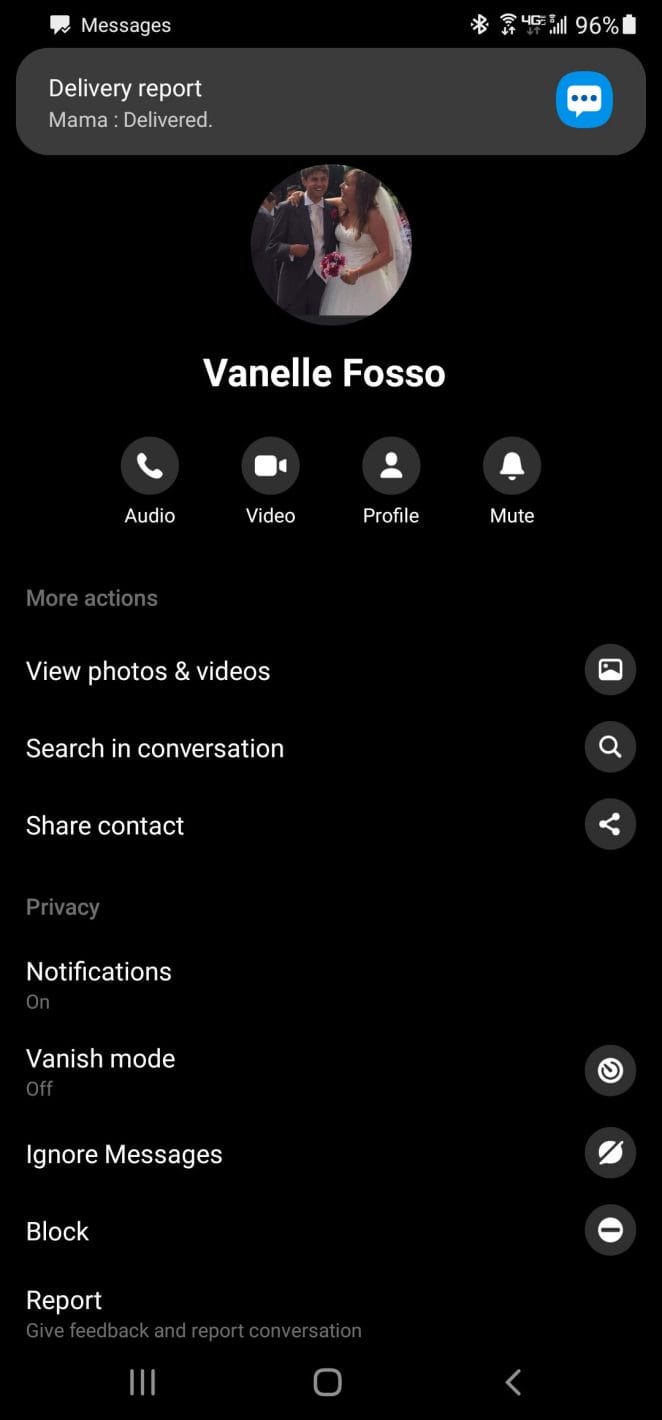 Name of Scammer Used: Vanelle Fosso
Email Address Used: –
Scammers Physical Address: –
How did you Pay: Cash app
Details about the Scam: His name is Vanelle Fosso says he's from Kentucky reason I thought was legit he took half the money one day and another half yesterday Thursday, Dec 23rd I talked with 2 people claiming they had gotten a puppy from him said he was very honest he sent me info on where he would be shipped from and how so he has done his research and good at it
How much: $800.00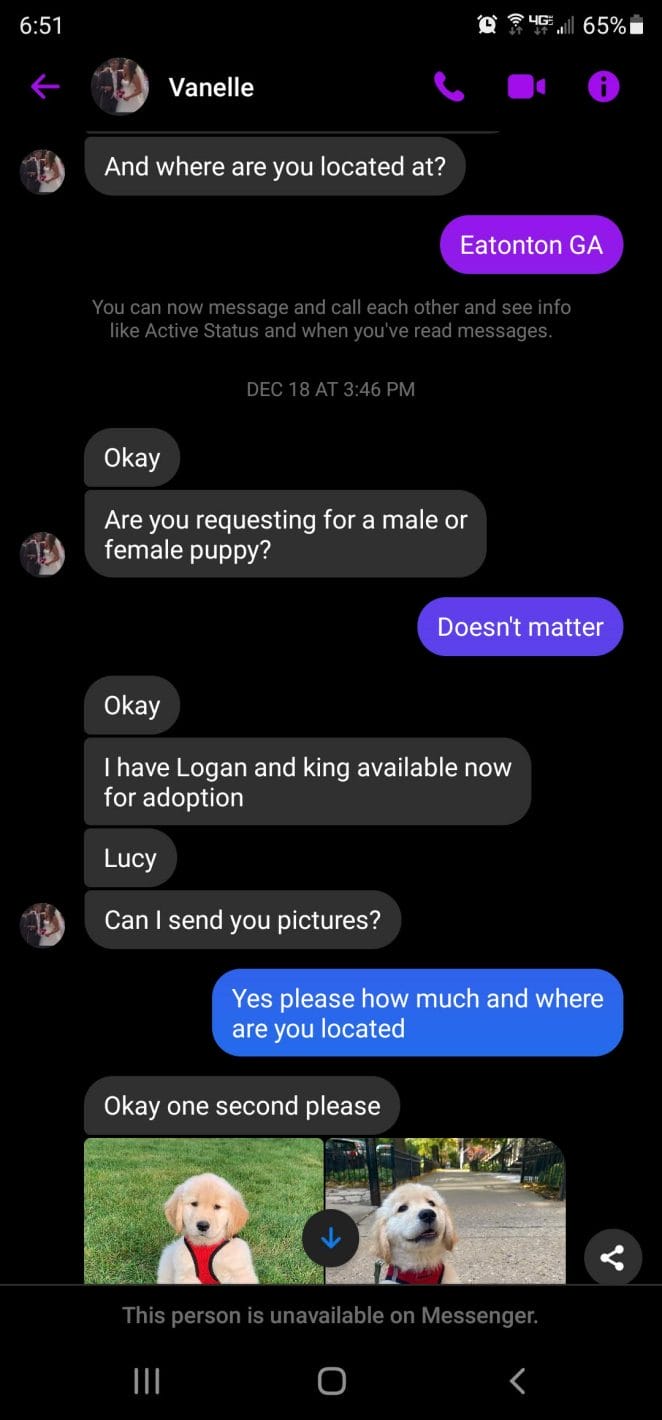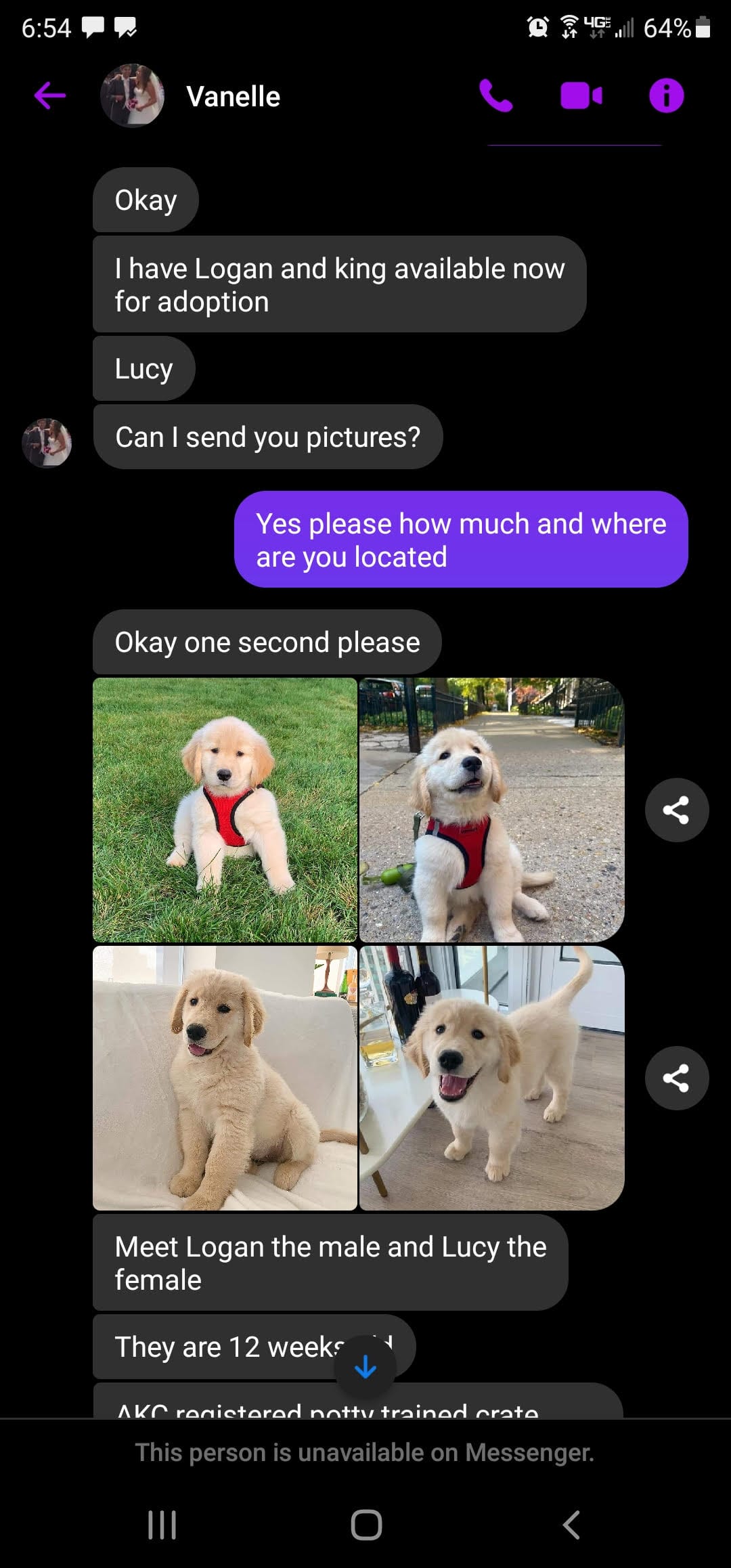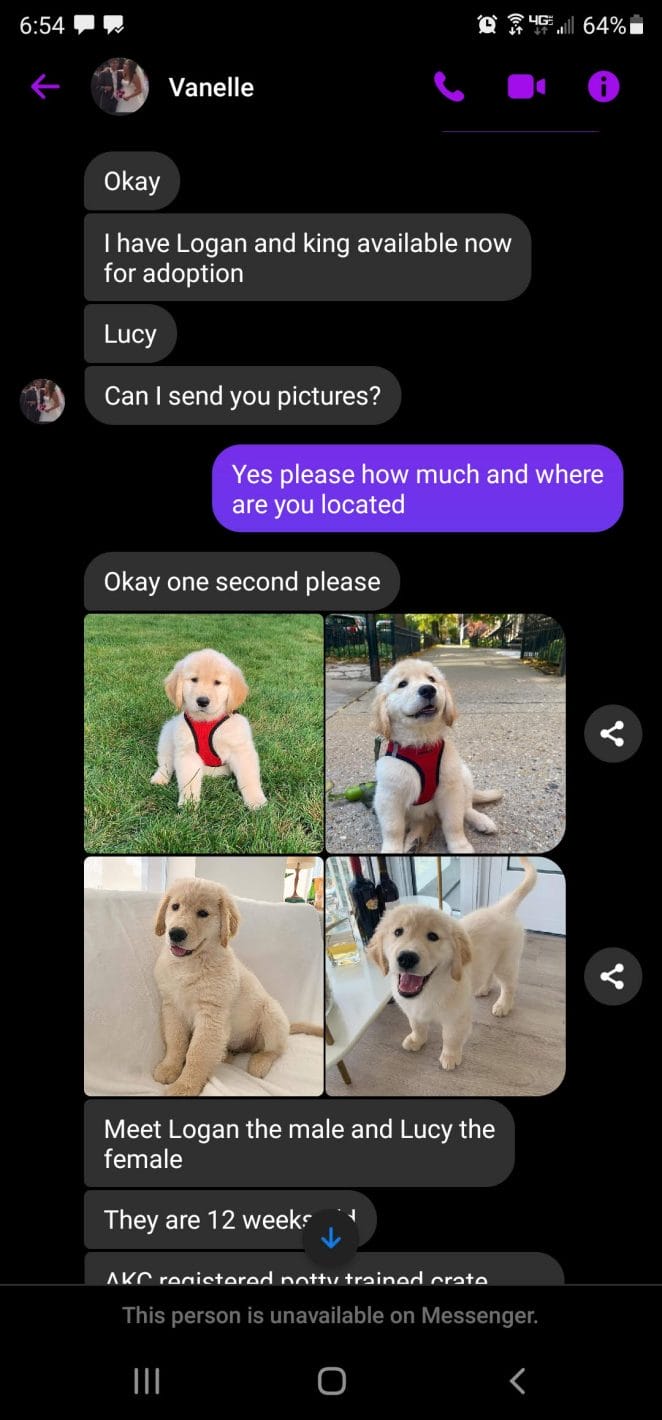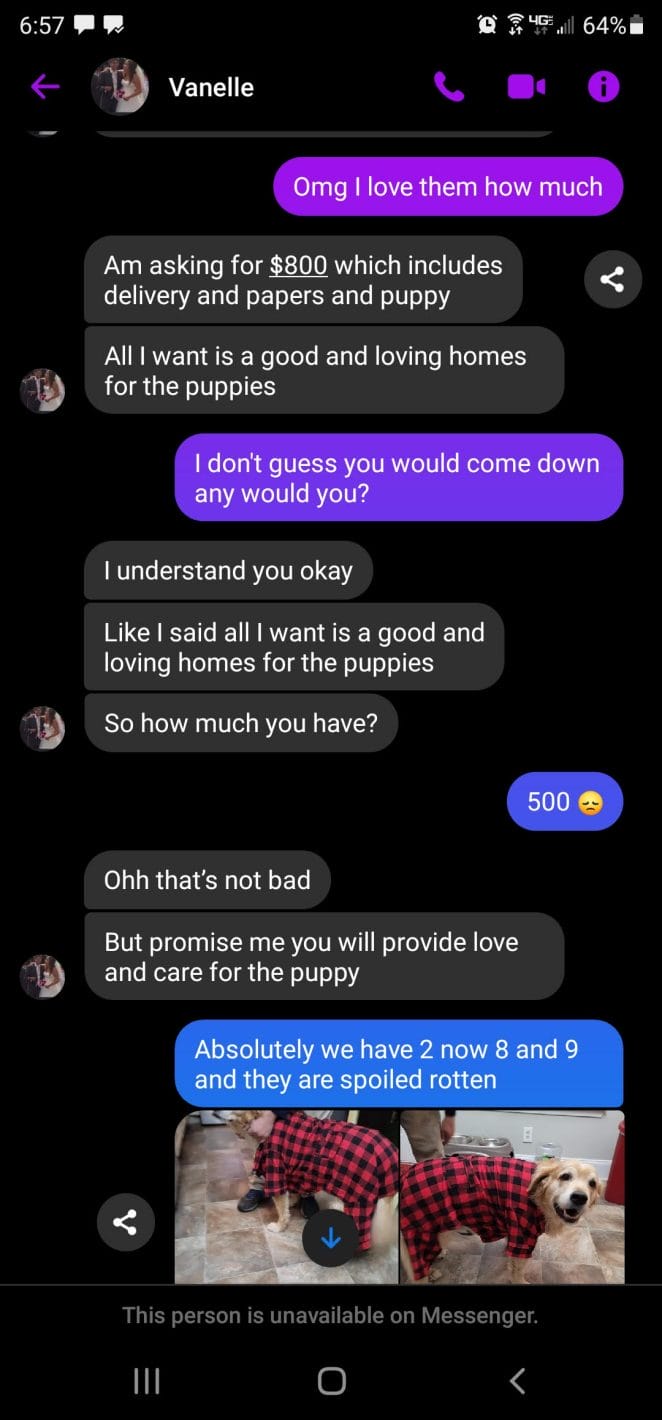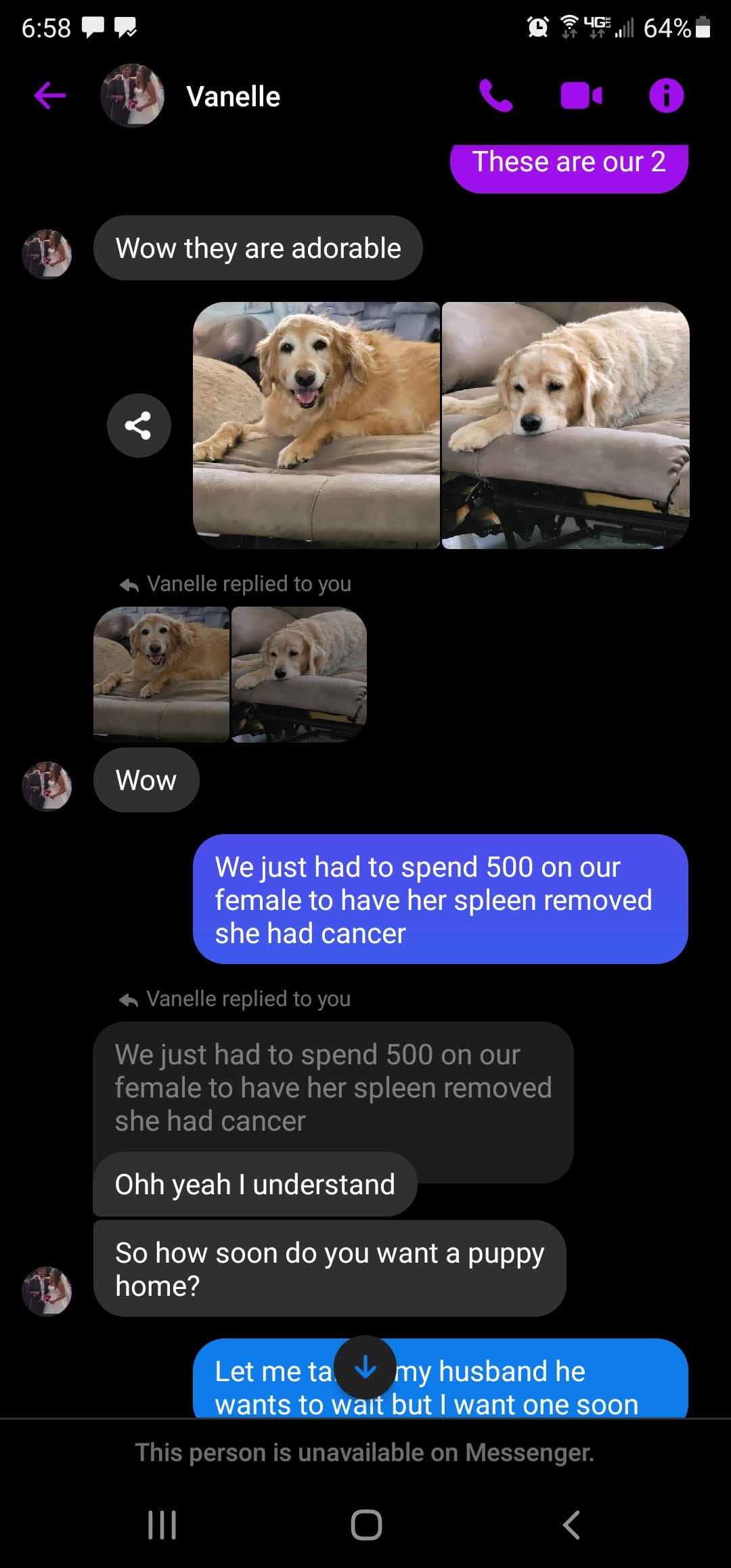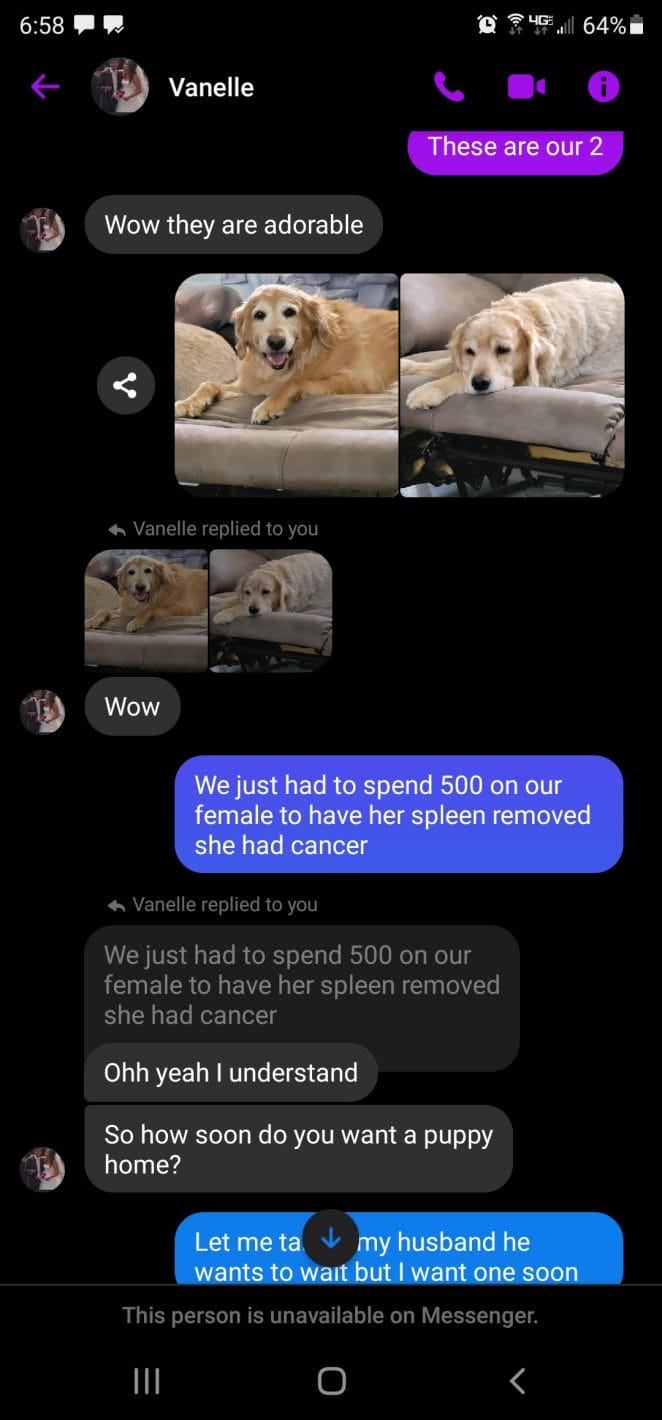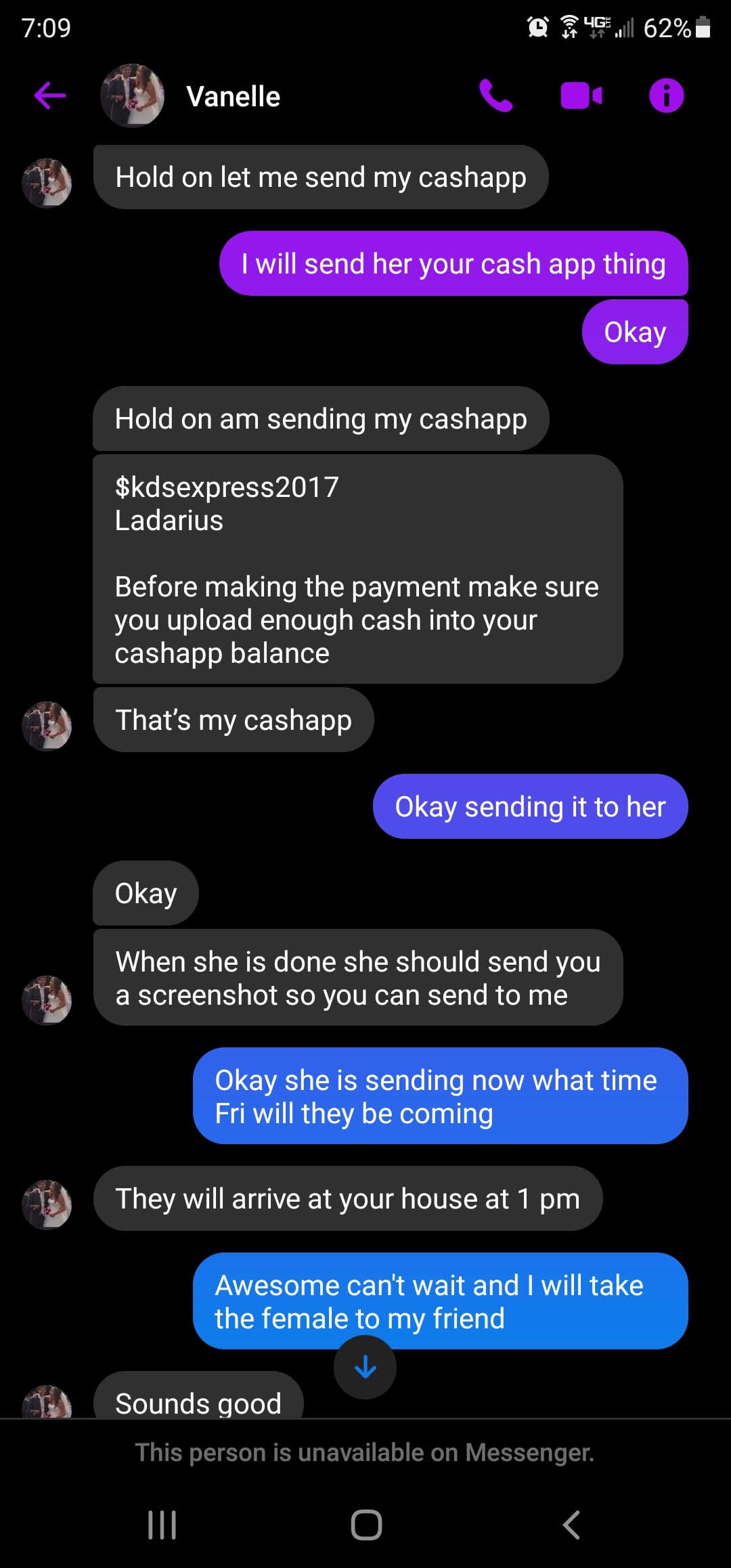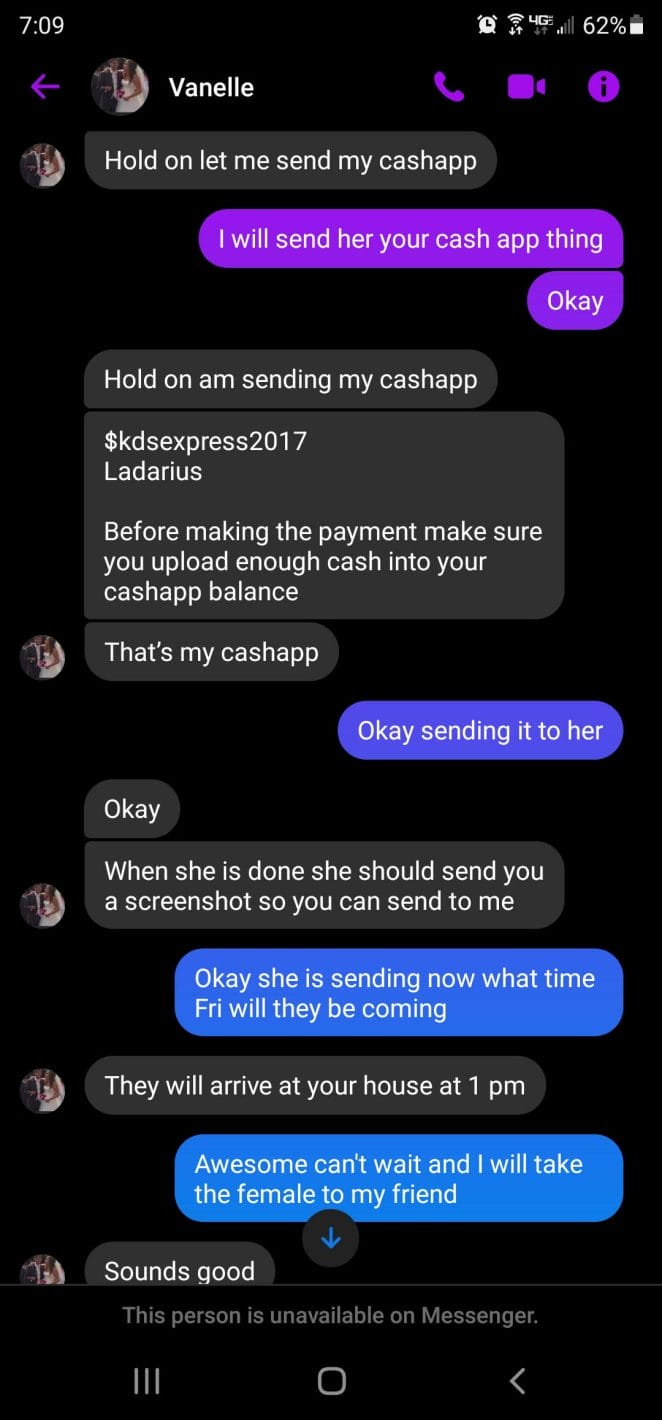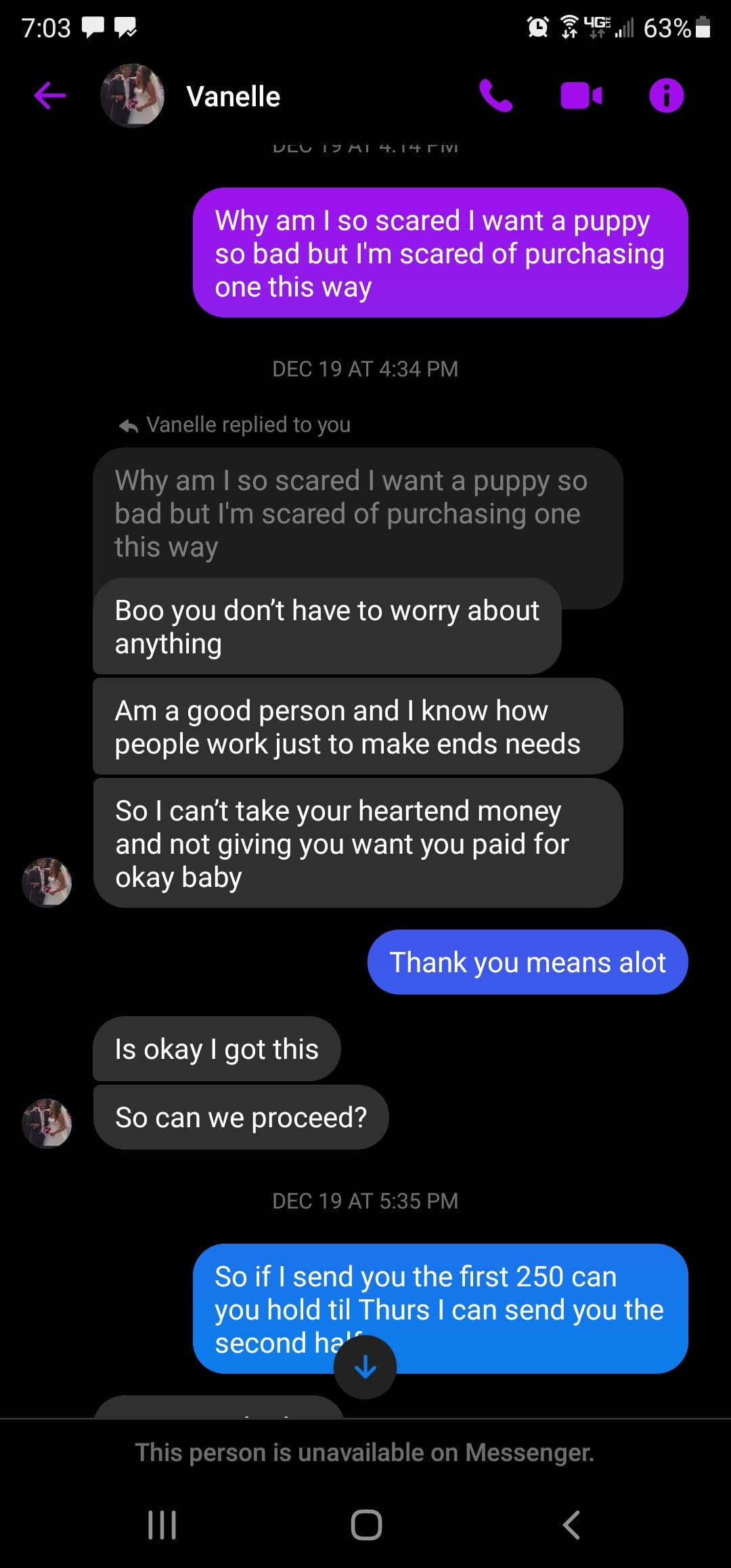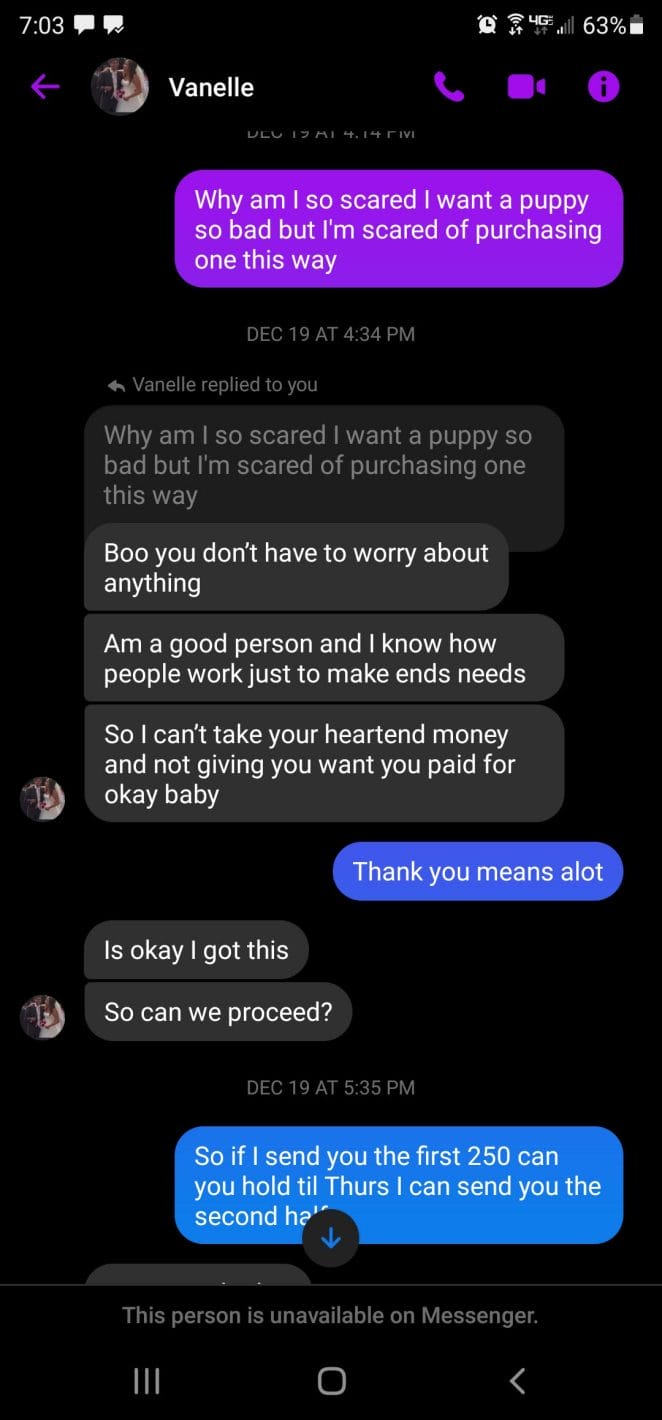 Have you had any experience with Muscular Golden Retriever puppies for adoption? Give a thumbs up if you have been scammed. They are just one of many that have been reported on our puppy scammers list.