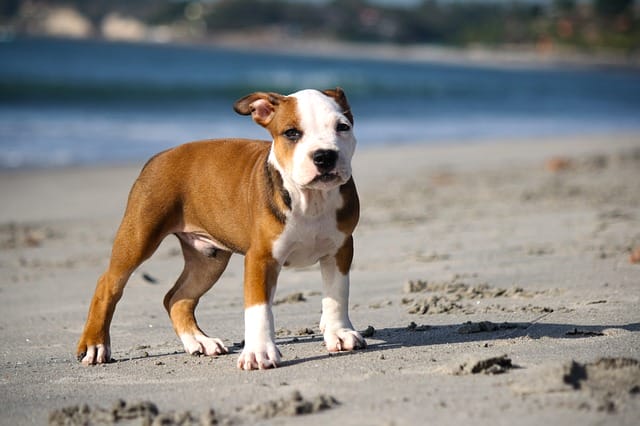 In a federal case in Maryland, a man from Prince George's County pleaded guilty to fraud charges involving a scheme to advertise the sale of pitbull puppies and take payments but never send any animals.
Fonjeck Eric Azoh, 42, of Mount Rainier, advertised the animals for sale on numerous websites and received at least $158,000.
Between January 2019 and October 2020, Azoh is alleged to have accepted payments through money transfer businesses and collected them at local retail shops and elsewhere.
Azoh drove customers, sometimes from as far away as the District of Columbia and Northern Virginia to see the puppies that were never delivered.
He also is accused of sending false text messages and photos to customers purporting to be pets purchased by other people. He said they were among the dogs already purchased by other buyers.
All told, 173 victims submitted complaints to local law enforcement agencies and federal authorities.
Azoh pleaded guilty on Thursday in the U.S. District Court for the District of Maryland to wire fraud, a crime punishable by up to 20 years in prison and a $250,000 fine.
Azoh was arrested in January, and he remains imprisoned pending trial. He will remain jailed, and the case has been transferred to South Carolina.
According to court records, Azoh advertised puppies for sale on Craigslist and other sites.
He often used different names and phone numbers in his advertisements and would frequently change cellphones as well as take down listings once he received money from a customer.
Azoh also is accused of creating false aliases for people who posed as the owners of the dogs. The victims were contacted by phone or through text messages, sometimes with photos purporting to be dogs they had purchased.
One victim in Virginia said she was first contacted by a man named "Sam" about a dog he had for sale and sent a $100 deposit to cover the cost of shipping the animal.
The victim said she then received a call from "Jack," who told her that Sam had been in an accident and he was taking over for him.
This is an example of how fraud can happen in the dog breeding industry.
The government has emphasized that people should be wary when they are looking for a new pet since puppy scams statistics keep increasing.
And pay close attention to any red flags, such as not receiving their puppy after payment or if there's no evidence on social media pages about what breeds are available.
In case you have been scammed, you can report on our report a pet scam page. That way we can expose the scammers and many people will be saved from the scammers.