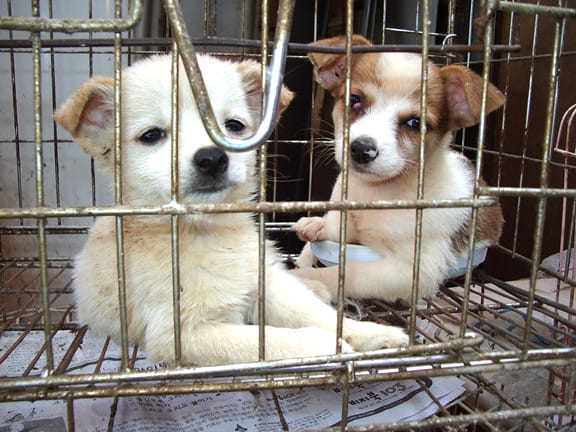 Because puppy stores are in the business of making money, puppies with costly medical needs (such as Jade) are frequently denied professional veterinary treatment that would reduce their profits.
They instead receive ad-hoc care from personnel in back rooms that aren't open to the public.
Petland stores across the country, as stated in our petition to the Federal Trade Commission, frequently mislead customers into believing that their dogs are raised well and vet-checked, while being guaranteed healthy by numerous warranties.
However, Petland outlets frequently sell sick puppies. Many families spend thousands of dollars to save their new puppy's life.
In addition to the animal welfare issues, pet store puppies have been linked to human disease outbreaks, including two superbug occurrences of drug-resistant Campylobacter infections that resulted in dozens of people being so ill that they had to be hospitalized.
How The Petland Exposed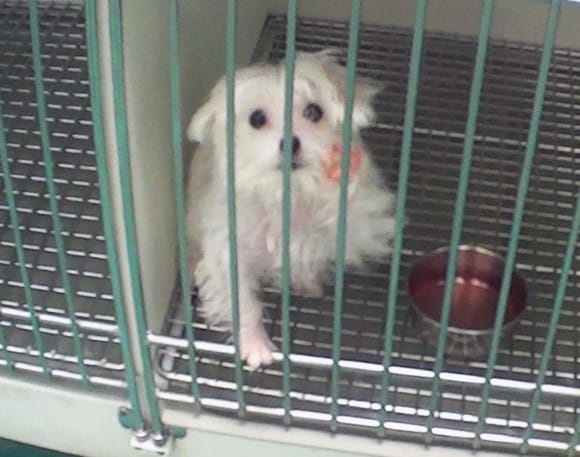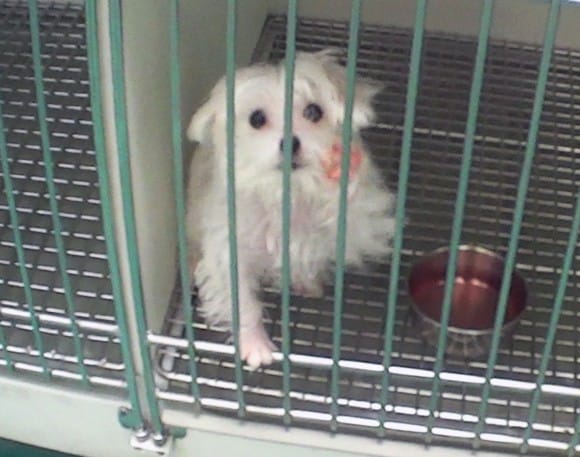 While many pet stores across the country have moved away from selling puppies produced in commercial breeders, focusing instead on pet supplies and services, Petland continues to push for laws that would allow it to do so.
The American Kennel Club (AKC) is also participating in the effort, with signs posted throughout Petland businesses and "registrations" available even for mixed-breed dogs sold by Petland, creating the false impression that all of Petland's breeders have been quality-checked by AKC.
More than 370 cities and towns, including many in California, have adopted local ordinances banning or limiting the sale of dogs from commercial breeders.
Petland is one of only two pet stores left in all of California that continue to sell puppies produced by large-scale, commercial dog breeders.
Many big box retailers such as Petsmart and Petco no longer purchase puppies from these commercial breeders.
These large-scale commercial breeders are known as "puppy mills", and Petland is closely tied to them.
Pets at Petland are subjected to inhumane treatment.
Between the fall of 2018 and November 2019, eight Petland locations were covertly investigated by HSUS investigators (Frisco, TX; Tyler, TX; Sarasota, FL; Novi, MI; Kennesaw, GA; Las Vegas, NV; Fairfax, VA).
The stores were selected at random. Shocking animal abuse was discovered at each, including:
Puppies were found to be extremely ill at all eight locations, with animals having seizures, respiratory illnesses, diarrhea, vomiting, and dogs too sick to eat.
Investigators were able to inspect freezers at all five Petland stores where they found dead animals (predominantly puppies and/or bunnies), suggesting that rather than seeking veterinary care, Petland sometimes allows sick and injured animals to die in its facilities.
Employees acknowledged that sick puppies were common and rarely taken to veterinarians, one distressed staff member stating, "Most of the dogs that go to the veterinarian end up dying because we take them so last minute."
The manager of the Pets on Wheels store in Fairfax, VA was convicted of animal cruelty after one dead puppy and 31 dead rabbits were discovered in the freezer as a result of these Petland investigations. The Frisco, TX location was fined by animal control for infractions of the city's animal welfare legislation.
Petland received a "D" rating from the independent animal welfare organization, The Humane Society of the United States (HSUS) in its 2018 report.
The company was also ranked as one of the ten worst pet retailers by PETA in 2017 due to Animal cruelty and illegal sales.
Puppies at Petland are often sick and dying
In 2017, an outbreak of Campylobacter infections in at least 14 states and 37 people were sickened as a result of contact with puppies sold from Petland stores.
Campylobacter is an infectious bacteria that causes gastrointestinal illness in pets as well as humans. It can be transmitted by swallowing water or food contaminated by the feces of an infected animal.
In 2016, a large Campylobacter outbreak was linked to Petland stores in seven states as well. The CDC reported that 64 people were sickened and nine cases where infants became sick after petting puppies sold from Petland stores.
Between 2015 and 2017, 56 dogs have died at Petland stores in Florida and Ohio.
In February of 2018, a puppy died after being purchased from Petland in Fort Myers, FL.
The dog's owner took the puppy to a veterinarian where it was determined that the animal had pneumonia and severe tracheal damage.
This is not an isolated incident; between 2015 and 2017 when 56 dogs died at Petland locations in Florida and Ohio, PETA received over 1,100 email complaints.
To add insult to injury, many puppies sold from Petland stores are not provided with basic veterinary care before being sold to consumers.
HSUS reports that in ten out of the eleven undercover investigations, Petland did not even have a veterinarian on staff to provide routine medical care for these animals.
Petland is working to take advantage of the public's love for animals by selling them pets, but should not be ignoring their ethical responsibility.
In addition to perpetuating puppy mills and ignorant breeding practices, they are also supporting the cruelty inherent in these operations through a lack of transparency about where their puppies come from.
It's time for pet stores like Petland to stop being complicit with animal abuse!