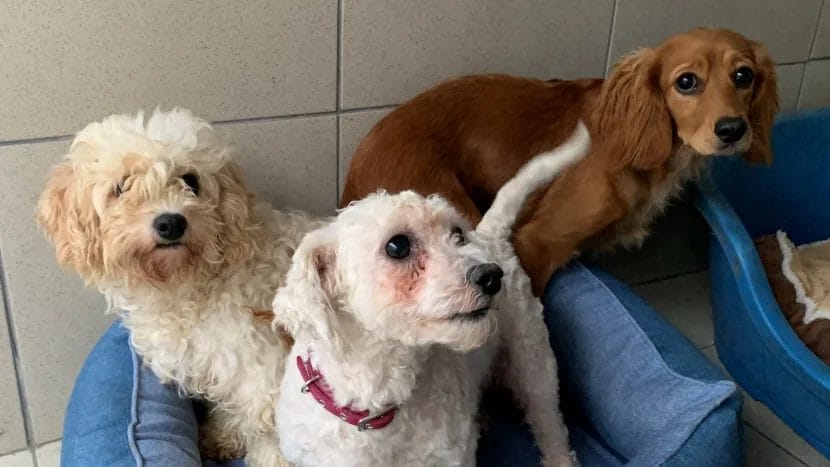 Over 200 dogs and recently born puppies with maggots and rotting teeth were saved from a puppy farm in Carmarthenshire.
A number of animal welfare organizations, including breeding dogs, studs, and pups were called to assist the animals over the weekend.
Some required immediate medical care. Hazel, a Bichon Frise, had maggots in her coat while feeding her five-day-old puppies and was so matted that she had parasites in her skin.
Other dogs were found to have eye and ear infections, serious worm loads, and decaying teeth.
In just one day, the charity Wales Dog Rescue saved 47 dogs.
There were five mother dogs with 18 pups between them, as well as five pregnant dogs and 20 other adults.
The purpose of the animal welfare organization is to save stray, abandoned, and unwanted dogs and give them a second chance.
Bichon Frises, Shihtzus, Cocker Spaniels, and Dachshunds were just a few of the breeds that they found on location.
The puppy farm is believed to have been operating for at least four years. After rescuers arrived at the scene, they found that three dogs had died in kennels when temperatures soared to 80 degrees Fahrenheit (27 Celsius)

The conditions were absolutely horrendous and the irony is that these dogs were treated as commodities.
The dogs will be treated before they are made available for adoption through various dog welfare organizations.
It follows new pet-buying laws in Wales, which went into effect on January 1, 2018.
It is now illegal to sell puppies or kittens in Wales unless the sellers have bred the animals themselves on their own property.
The mother must also be present. To assist enhance animal welfare in Wales, the new legislation has been passed.
"We were already quite full before this intake because of the anticipated increase in pet abandoned as a result of the lifting of lockdown restrictions," said Vanessa Waddon, founder of Hope Rescue.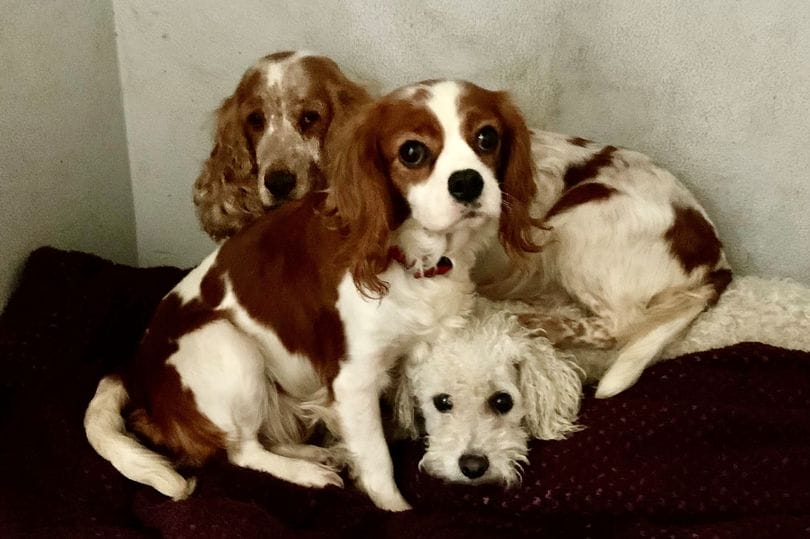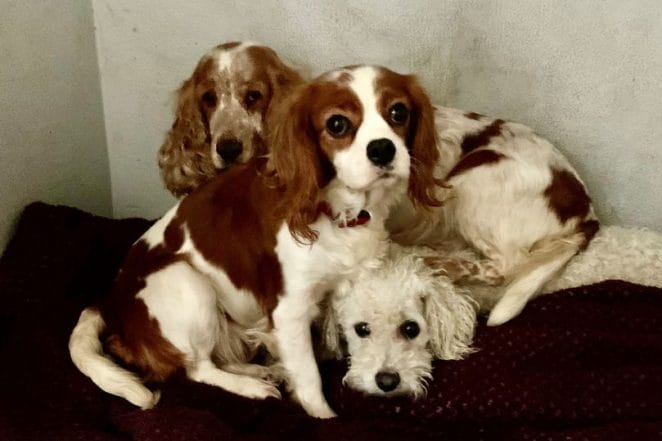 "However, we are fortunate to have an amazing network of foster parents who didn't hesitate to open their hearts and homes to help these traumatized puppy farm puppies, who need the round the clock care that they can't receive here."
Smarties, a one-year-old Cocker Spaniel, was found cowering in the corner of an outbuilding with severely infected bite wounds and a severe ear infection.
She was discovered hiding in the corner of an outbuilding. Wales has approximately 20% of pet owners who have considered rehoming their dog as lockdown continues to ease in UK areas.
"The awful reality is that this puppy farmer was undoubtedly preparing for the Christmas puppy market," said Vanesa.
"Sadly, puppy farming is still very much alive in Wales, and we were excited to help the Trading Standards Wales Regional Investigation Team by donating money to their cause.
"We recommend that anybody who wishes to add a four-legged family member to their family, should adopt from a rescue center."
The Welsh government passed the legislation due to public outcry over the puppy trade's inherent cruelty. Puppy farms are often overcrowded and lack adequate medical care and human interaction.
While originally intended for dogs and cats, other animals like rabbits and chicks may be included under the new laws.