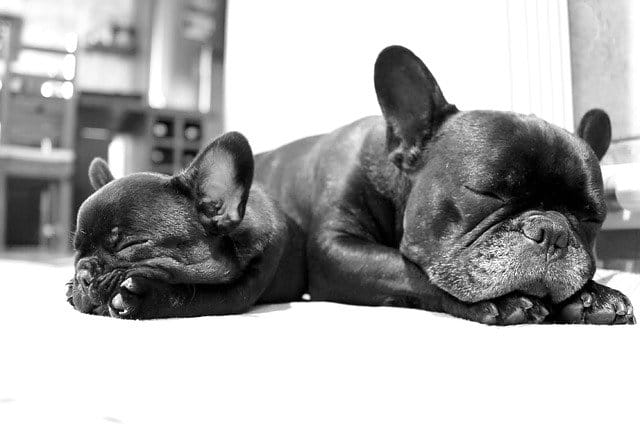 A Cape Coral family's mother and five puppies have been kidnapped after being taken from their home. The exotic bulldogs, who were only six days old, were stolen while the woman was away.
On Monday, the dogs were taken from their house on SE 21st Lane in Cape Coral. The homeowner is hoping that the pups and their mother, Erin, will be found unharmed.
The five exotic bulldog puppies are only six days old, and they're still too immature to be named. Jami Beach is their owner.
"It's like bringing newborn baby home times five," Beach explained. Not knowing where her dogs are is devastating for Beach. "My dogs are my family, so it's just devastating," she told WINK News.
My first thought was that someone had come and opened up the gate and let them out because we normally do have a problem with stray dogs coming around and opening gates. But, she quickly realized nothing was taken from the home except for her dogs and their mother. Just really hurt to think that someone would come to break in and take my animals.

Jami Beach
A neighbor of Beach's named Joe reported, "I had dogs on both sides of my house and I saw him with the two dogs, coming in through the garage door."
According to a Cape Coral Police report, the suspect came into the front door and abducted several animals before obtaining assistance to take them away in his car. Then they drove off.
She is concerned for not just Lilo's, but also the puppies' safety. "You're not supposed to move them. You're not supposed to handle them.
It's intended to be calm for the mother so she can produce milk. And this is a stressful situation," Beach added. These pups are high-value bred dogs that can sell for up to $20,000. Because of their purebred nature, they're not likely to find homes quickly if at all.
"It's really heartbreaking. I hope they come back and we don't have any harm is done to them, or anyone else in the process," Beach said.
Police are investigating the case as a burglary, and the family is taking precautions for their other dogs.
"I have a lot of other animals that live out here that are just going to be locked up in another area until we can get something stronger put into place," Beach said.
For Beach, it's all about making sure her dogs are safe. "All I want is for them to be returned safely," said Beach. For anyone who can assist in the safe return of the dogs, $5,000 in cash is being offered by Beach. The identity of the suspect is known by Cape Coral Police.