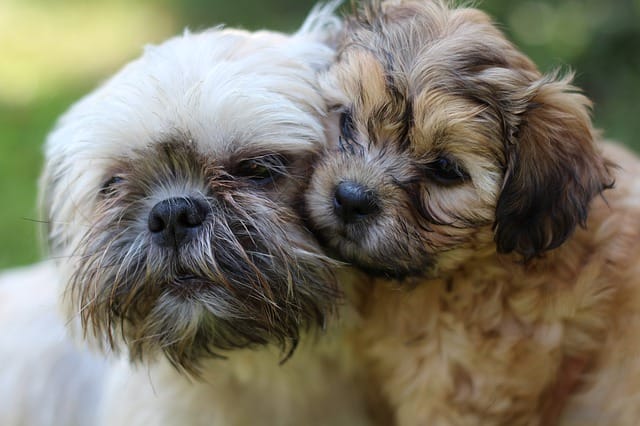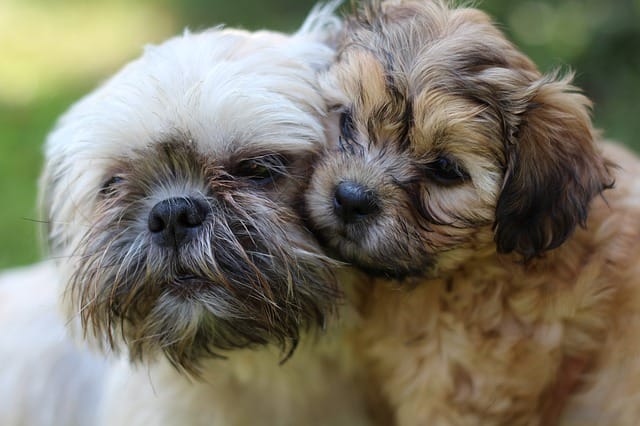 Gables Dogs and Cats Home saved 19 Shih-Tzus from a single property. They were from a puppy farm where people breed dogs really fast to make money.
People wanted dogs during the pandemic, so they bred them really fast to make money.
The animal charity was called to what they characterized as a "standard" family home in Plymouth, where an estimated three litters of puppies and three adult dogs were kept in "horrific conditions."
Two of the dogs, both of which had newborns, were discovered crammed into tiny cages with no food or water.
The mothers were giving everything of themselves to keep their puppies alive. The mothers nearly hurt their paws because they had to stand in their own urine for a long time.
But the puppies died and the moms were very sad. They found eight other dogs that were very hungry and thirsty, but they couldn't eat or drink anything because there was no food or water.
The puppies were provided with adequate food and water, and they began to recover in a few days.
Adult dogs had their severely matted fur shaved off, which weighed roughly 5kg and allowed them to move freely again.
Gables will have an additional £5,000 in expenses for continuing treatment and care by taking on these 19 dogs.
Despite this, they said that "we would never refuse help to an animal in need."
Ruth Rickard, the deputy manager, said: "I have attended many rescues in my career. Every time I go inside a house to rescue animals from puppy mills, there is a 'smell'.
It was so bad inside the house that I almost threw up and had to step outside more than once.
The dogs were not allowed to walk on the floor, so they were either sitting or lying in their own urine. They had been kept like this for a long time and the smell was revolting."
"It really emphasized how these dogs had unjustly endured each day." "They had never been conditioned outside of the home, so they were extremely apprehensive and scared of anyone new.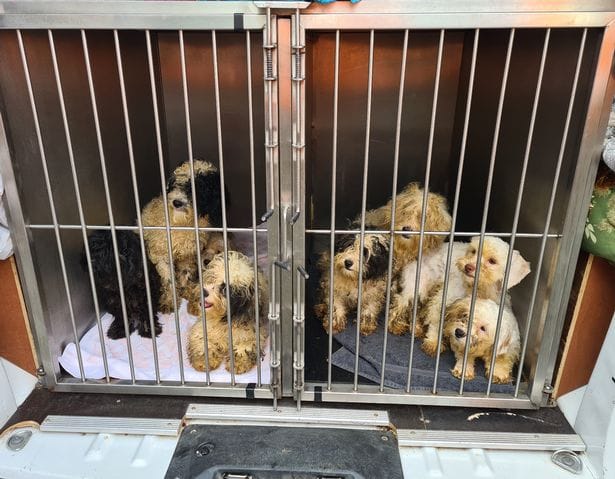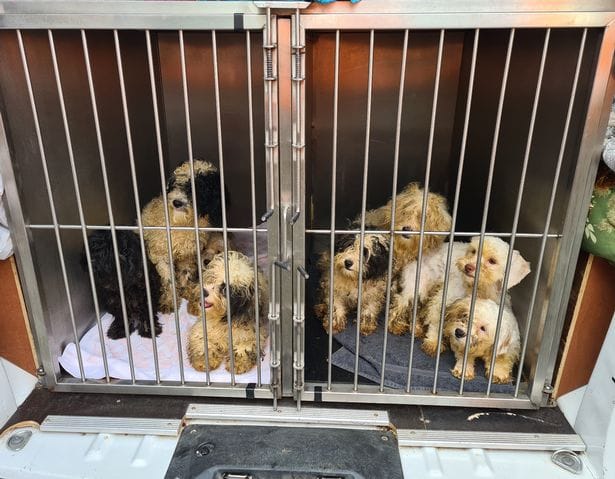 They are now in our care and my aim is to give them all the love, attention, and support they require to live good lives. "
The owners of the dogs had signed them over to Gables Dogs and Cats Home without asking for any compensation.
The community is still trying to understand why people breed dogs on puppy farms or shelters, which results in neglecting or abusing animals.
Ruth Rickard said: "People don't like to think about it, but commercial breeding is an industry no different to any other. Just like with food production for supermarkets, the bigger the operation, the more profit that can be made."
They are now in our care and my aim is to give them all the love, attention, and support they require to live good lives.
All of these dogs deserve nothing less than a warm, loving home to live out the rest of their lives in.
"There are many rescue centers like Gables Dogs and Cats Home that do not close down even when it is obvious that there is no hope for animals."
We must all work together to end the suffering of animals by supporting organizations like this one.
We're happy that we could be there for these little ones when they needed us most! If you know of any animal abuse or neglect going on around your area, please contact local authorities as soon as possible.