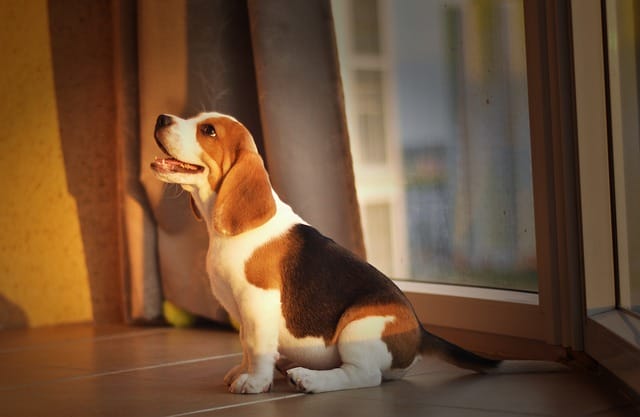 A teenager has been devastated after a vicious breeder sold her a sick puppy in Glasgow.
Cara Fitzpatrick was tricked into acquiring her beloved Beagle, Winston, from a horrific puppy farm before he perished.
Because the tiny pet had been taken from his mother too soon, it became severely ill shortly after she brought it home.
Gumtree Cara bought the pup from a guy claiming to be a Glasgow resident who was selling an eight-week-old dog that had been vaccinated and microchipped.
However, when the puppy's condition began to deteriorate, a vet's examination revealed that she had deceived us.
We were looking for a puppy and came across a seller on Gumtree who claimed he had a male puppy for sale. The puppy had been vaccinated and microchipped, and he seemed to be in excellent condition.hen we picked Winston up, we were instructed to go to a Pollokshields postcode instead of an address, which seemed strange.

Cara Fitzpatrick
When we got there, he was waiting outside, he informed us that the mother and father were in the car and that the dog had been groomed.
He got us in his van and we fell in love immediately.
"We were told he was eight weeks old and had been vaccinated and microchipped."
Cara and her family went to the estate where they had found Winston and began searching for the seller.
They returned to the block of flats where they had taken him up after he was admitted to the hospital for observation.
After they reached the area, however, the concierge informed them that pets are strictly not permitted in the building and that no Irish people had resided there since.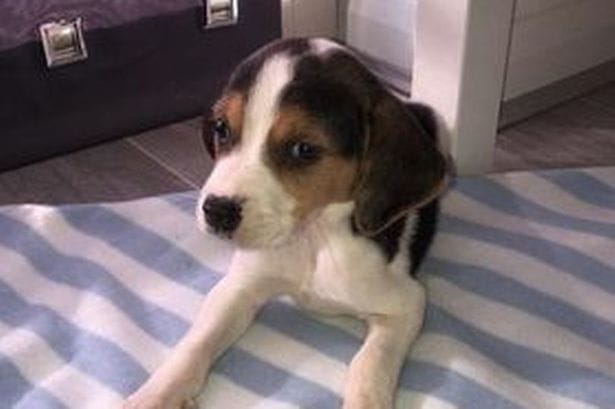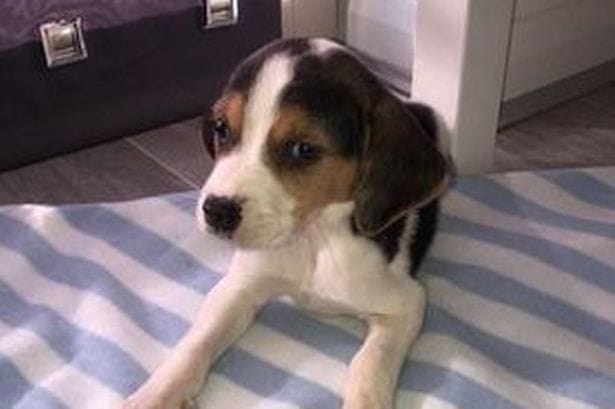 The seller's number had been restricted, and he had disappeared from Gumtree. Winston's health at the hospital deteriorated after he was diagnosed with parvovirus.
A puppy was taken away from his mother too soon and did not have enough white blood cells to fight infection.
His protein levels were too low. His new parents last saw him when he was foaming at the mouth. Sadly, the pup passed away on October 10th after Cara had seen some signs, but she did not know what was happening.
"Around two days before he passed away, he started sneezing and coughing," she said.
The loss of Winston has exacerbated Cara's mental illness and has prevented her from considering another puppy purchase.
"We want other people to be aware that puppy farmers are targeting Glasgow, so they should be careful," says Cara.
"We don't want anyone else to go through what we went through and have to pay for the vet bills ourselves. It's not right for the puppies or their owners."
The PDSA has given recommendations for dog owners when purchasing dogs online. "A puppy farm is a facility where many dogs are continually bred and the pups sold.
They are kept in horrible circumstances because the 'breeders' don't care about their health or happiness.
"They are not to be confused with reputable breeders. Reputable breeders typically just breed one or two distinct breeds at a time, putting the health of their pups and their moms above a quick profit."
Puppy farms, on the other hand, frequently have far more breeds than this available, and dogs from puppy farms can end up in pet shops and on online sites such as Gumtree.
To avoid supporting a puppy mills, the PDSA recommends that potential owners check out breeders before making their purchase.
If you're buying from a breeder, talk to them about their practices and how they care for their dogs.