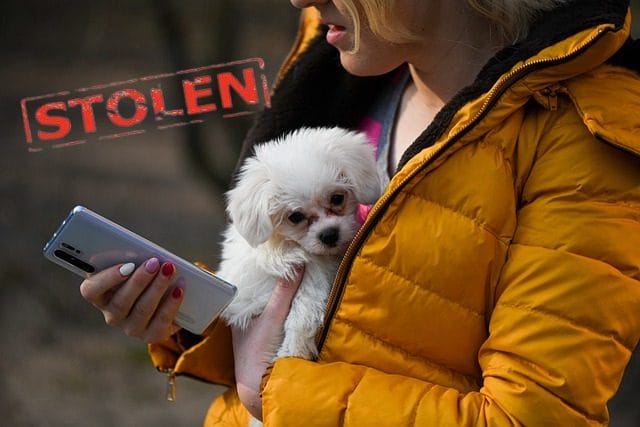 Losing the most precious dog is a very devastating moment for the owner and the dog as well. But, due to the huge increase in puppy demands, some people sought this as an opportunity to gain profit in any way necessary, including stealing someone's puppy.
You might remember how Lady Gaga's dogs were stolen and the dog walker got shot a few months ago, or Sarah who lost six of her dogs in late December 2020 in Great Britain.
The sad fact is, there are lots of people that have lost their precious dogs, especially during a pandemic, and yet only a few criminals got arrested.
According to AKC, the statistics of stolen animals have increased every year with a rise of the dog theft of 31%, and only around 10% of stolen animals are recovered. And during the pandemic, the dog theft cases have hugely increased due to the high demand and high prices for the puppies.
There was someone who shared in our Golden retriever group the images of his puppy thieves in Romford Essex, United Kingdom.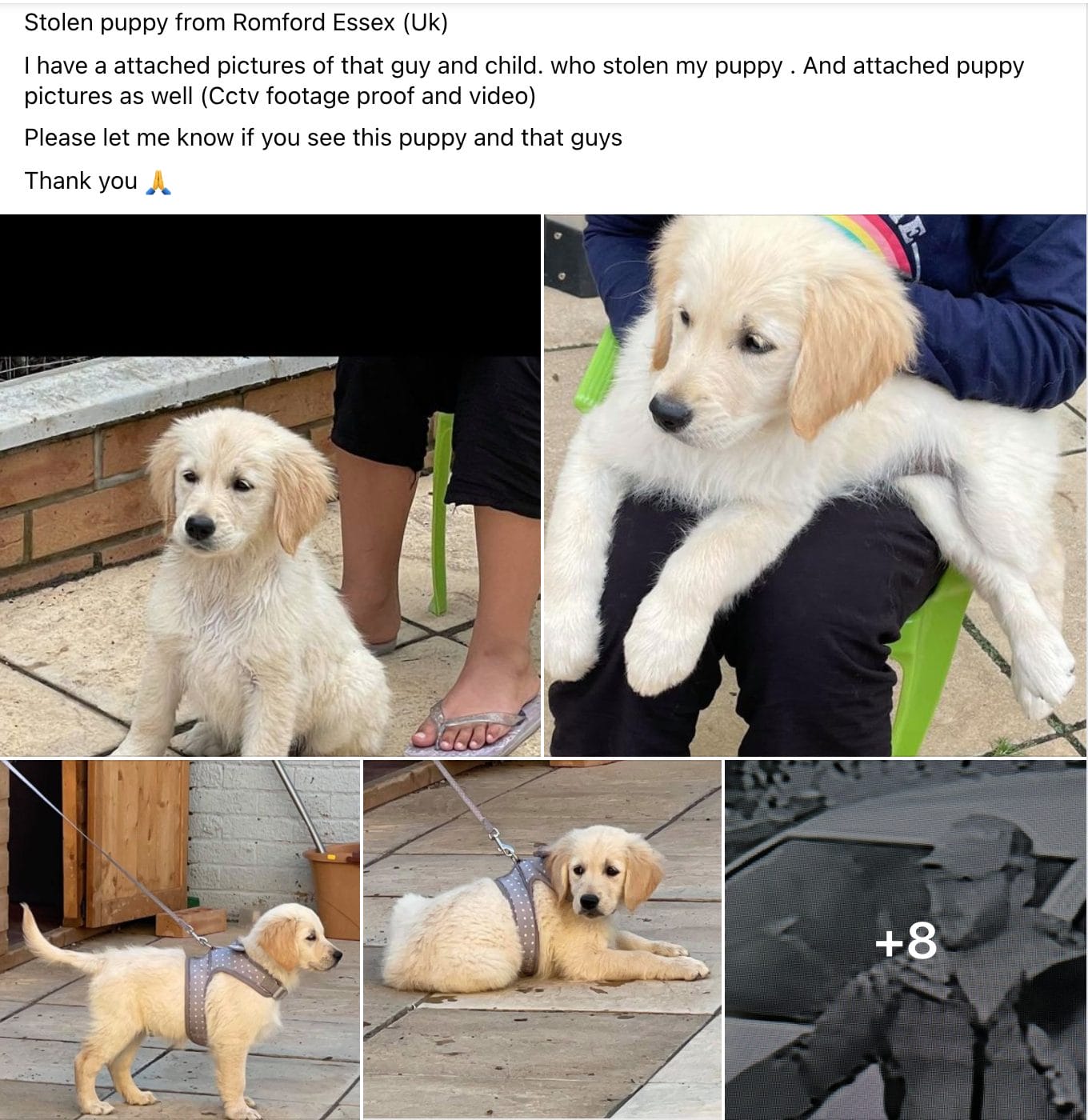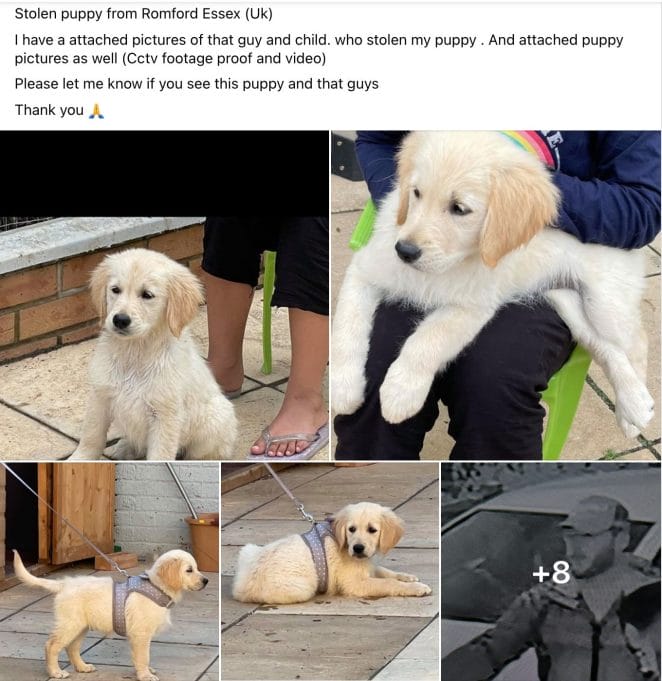 Before you regret losing your adorable puppy, make sure to keep an eye on your dog and secure your household.
How can you stop your dog from being stolen?
Losing a dog is a nightmare for any dog owner and it's heartbreaking not knowing what might happen to your dog once you lose it.
Fortunately, there are several ways to prevent your dog from being stolen. And here are the tips.
Identified your puppy
There are many ways to easily identify your dog, such as:
Put a collar ID tag with your name, address and phone number on it. It's a legal requirement when your dog is in public
Microchipping your dog with updated information in case you just recently moved.
Put a GPS tracker which is attached to your dog's collar. That way you can easily know about your dog's location.
Having lots of images and videos with your dog can be helpful to prove that you are the owner of the dog.
Secure your home
Puppy thieves don't really care about the place as long as they see an opportunity to take the puppy, including your home. So make sure to install CCTV, motion-activated lights, locks, sensors, or bells in your household to prevent any worst scenario that might occur.
By securing your household, you can go out anywhere you want without any worry since you can check what happens in your home while you are outside.
Keep an eye on your dog
Stealing a puppy is easy since there are many ways and scenarios that might put your adorable puppy at risk. So never leave your dog in public or in the car alone and make sure your dog is in your sight.
Remember, the dognappers will use many tricks to lure your dog out of your sight!
If you have to leave your dog, make sure to leave him/her with someone you trust like your relatives or professionals like a dog sitter or dog walker. Don't easily trust someone you just met.
Train your dog
It's the best option to take your time by training your dog to come by your command especially when your dog is in a dangerous situation. Also, train your dog to not easily go up to strangers that way it makes the puppy thieves have a hard time snatching your puppy.
In case the worst thing happens to you that you lost your dog or someone stole your adorable puppy, make sure to contact the microchip company your dog registered with to list him/her as missing.
Also, don't forget to call the police and make a report about your missing puppy.
Summary
Dogs are man's best friend so no wonder anyone is willing to buy a puppy to be their companion during self isolation due to the pandemic.
But for criminals, it is a huge opportunity to gain profits either to be a puppy scammer who takes people's money out of a puppy that never existed or sells a stolen puppy they took from someone else.
Make sure to protect your cute puppy in any way necessary, including putting identification and GPS tracker on your puppy, install a security system in your home, train your dogs and leave your dog with someone you trust.