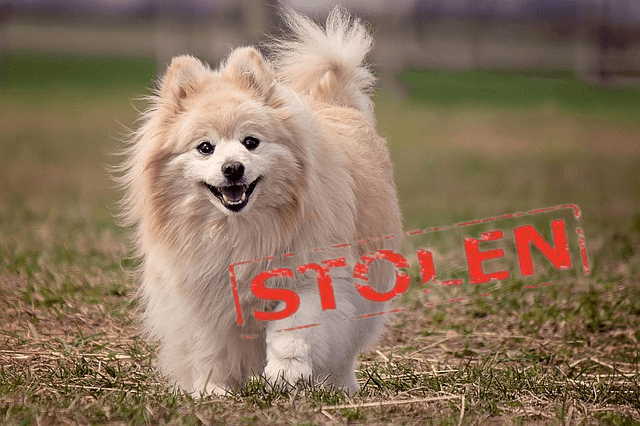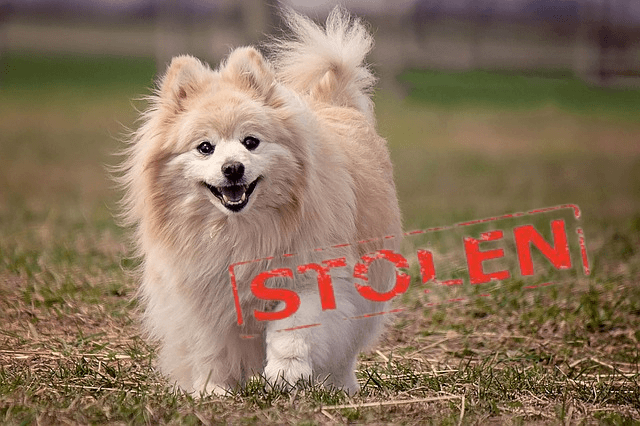 A Cutler Bay woman was recently charged with grand theft for allegedly stealing a Pomeranian puppy while it was being treated inside of a West Miami-Dade veterinary office.
A judge set a bond for Madelyn Acosta at $5,000 Friday morning and ordered that she stay away from the Best Care Animal Clinic.
The case began when Acosta went to the clinic, Stitch, for treatment of a minor wound. While inside the office, security cameras capture her taking another client's puppy out of its cage and walking away with it without permission.
That's where the June 4 dognapping took place on SW 8th Street at 98th Avenue.
According to police, the surveillance video shows the 45-year-old woman sitting in the lobby of a clinic when she opened a black bag that didn't belong to her and removed an animal without permission.
Right after the incident, the dog's owner, Lenier Mesa, said a relative went to the clinic to get its health certificate.
He said as he was paying at the counter of his veterinarian's office on Wednesday morning, someone snatched up 8-week old Panda who was in his arms.
Mesa posted the video of the dognapping on Instagram. It went viral and people offered to add $1000 to his reward for finding Panda, giving tips on who could have taken her.
Authorities tracked down the dog at a house Acosta was renting and arrested her on Wednesday night.
Acosta was released from jail Thursday morning after posting bond but apparently didn't stay away from the veterinary clinic for long.
She returned to court Friday morning with her attorney Joe Geller. It turns out Acosta had visited the office earlier that day and tried to return the stolen puppy.
Geller told Judge Mindy Glazer his client wanted to give the dog back, but she didn't have all of the papers necessary.
The judge said there was no way she could legally complete a transaction with the dog without an animal license. Acosta had none on her and told the judge that she is homeless.
The next hearing for Acosta is scheduled for July 11th.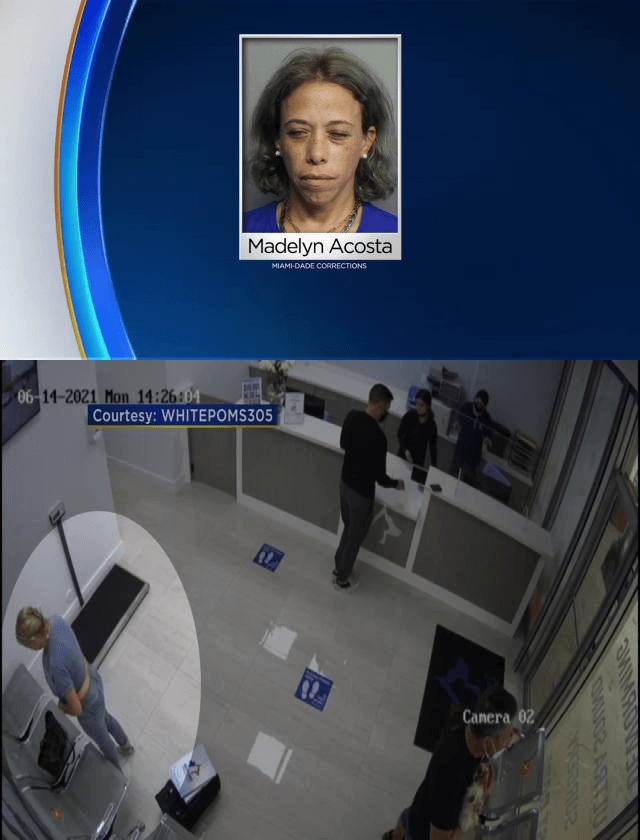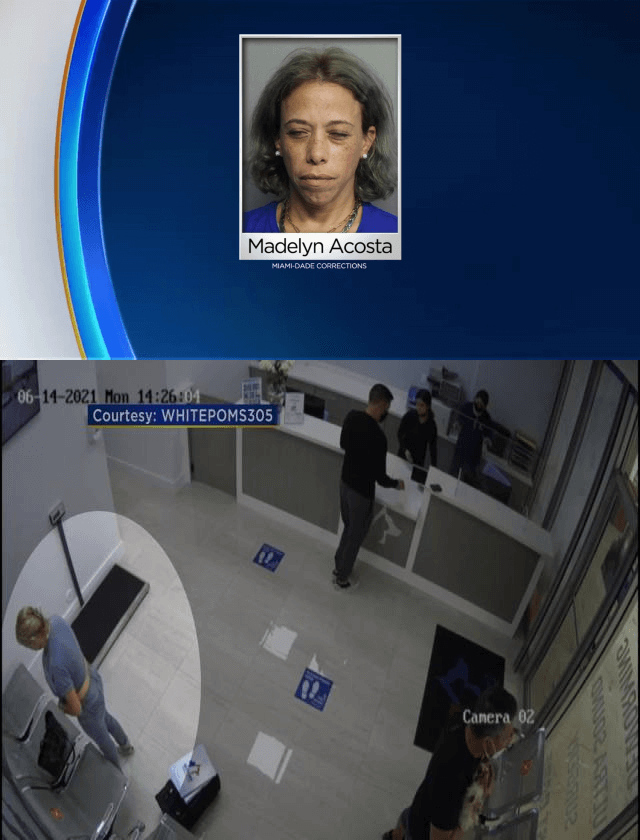 Meanwhile, a new group of clients arrived Thursday morning at Stitch clinic — they were there to pay their respects to Panda.
They had no idea the lost dog was found and returned home Wednesday night. Mesa said he discovered a video on Instagram showing his dog alive and well.
"I was going to have a party," said Mesa in Spanish as he sat inside the veterinary office with his family. "
I didn't know they found her, so when I saw the video, it made me feel really relieved because I was desperate.
" His daughter wiped away tears of joy, "I was so scared, I thought he would never see her again," she said.
"This is what we do here every day," says Dr. Elisabeth Zaballero who runs Stitch Animal Hospital. "We bring people back to their animals."
Mesa did get Panda safely returned.
Panda and Mesa left the clinic together in his car as they cheered.
It is important to make sure your property is secure from would-be thieves, especially if you have pets or livestock at home!.
Make sure cameras are installed in high traffic areas of your yard so you can capture any intruders trying to steal what's yours.
If you're concerned about your own pet's safety in public spaces like parks or beaches then please make sure they are wearing identification at all times!
Remember, don't let someone steal your puppy!