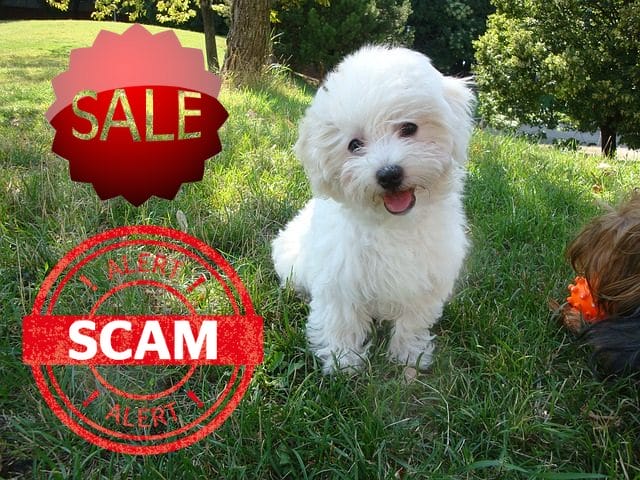 No one can argue that puppy scammers are run by organized criminals. They can create many fake websites and fake social media profiles to promote the puppies that never existed.
Take a look at a man named Benjamin Frankel, he shared in our Golden retriever group how he got scammed for a beautiful little golden retriever girl.
He saw an advertisement on a Facebook group, and he was interested in the puppy and made a deal with the scammer. They both agreed on $600 on the puppy including the shipping.
After he transferred the money, the next day he got a message that said he needed to pay an additional $990 for some refundable fee for insurance from the airport to his home.
He tried to make a contact with both parties (the seller and the transport company) but he had no legitimate response. That's why he decided to report to the police about the scam.
What happened to Benjamin also happened to hundreds of people.
And what the scammers do is truly hurtful and so heartbreaking. It's not only making people lose their money but also they play with your heartstrings when all you wanted was to love a new puppy.
How do puppy scams work?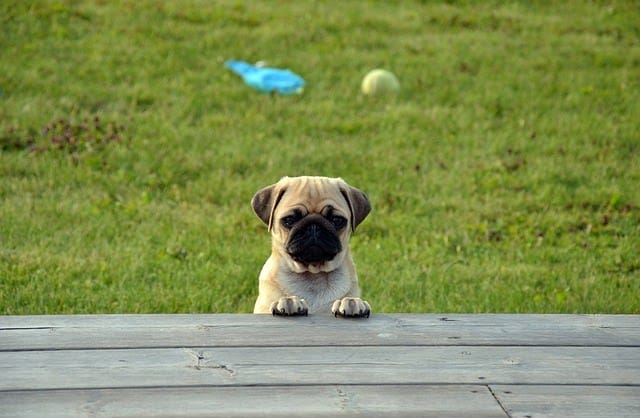 You might be afraid and wonder if all the advertising you saw on the websites, social media are scammers. There are still some legit breeders that can help you to find a puppy online.
The key is to educate yourself on how puppy scammers work, so you won't get scammed. Here are some signs for how to spot a puppy scammer.
Grab your attention with fake photos
In this phase, the scammers will share anything to grab your attention by:
Sharing cute puppy images on social media and websites. Most of the images they share are taken from the internet.
Sell the puppy with a fantastic offer. Since a legit puppy costs around $1,500 – $2,000, the scammers can give you an unbeatable offer of half the price.
Make a sad story to tell you why they are selling the puppy at a cheap price or free. These stories range from relatives who just passed, need to go and live abroad or lost their job and no longer can take care of the dog.
Take your money
Once you agree to the deal, they will have you transfer the money in an irreversible way, just like what happened to Benjamin. At first, they will ask you to pay for the puppy, and next they will ask you to pay more for " unexpected fees" that they don't know about when they are going to ship your puppy.
Most additional charges include: checkups and initial veterinary shots, nurturing, insurance for the shipping requirements, and shipping cost itself.
Once you decline to pay, they will keep asking by threatening you to report to the police for animal abandonment. Most people are afraid, feeling like they don't have any option left, only paying more to the scammers.
Disappear with your money
After they take all of the money that they can from you, they will disappear without a trace. Block your number or change their number and email so you can't contact them.
At the time you realize that you just have been scammed!
It's really painful to know that a puppy that you want to love will never arrive because it never existed. All you can do is report to the police about the scammer, though some people won't do that due to the embarrassment.
Summary
Due to the increase of puppy scam statistics, you need to know how puppy scammers work before you begin. That way when you find an advertisement on a website or social media you can check if the breeder is legit or a scammer.
If you have a bad experience with a puppy scammer or you know someone who has been scammed, you can share your experience by reporting to petpress. That way you can help others avoid being ripped off by a pet scammer by making that information public.