2022 is going to be a great year for cat lovers! That's because it's filled with special days designated just for cats.
From Respect Your Cat Day in March to International Cat Day in August, there are plenty of opportunities to celebrate with your feline friends. In this blog post, we'll take a look at all of the cat holidays in 2022 and tell you when they're taking place.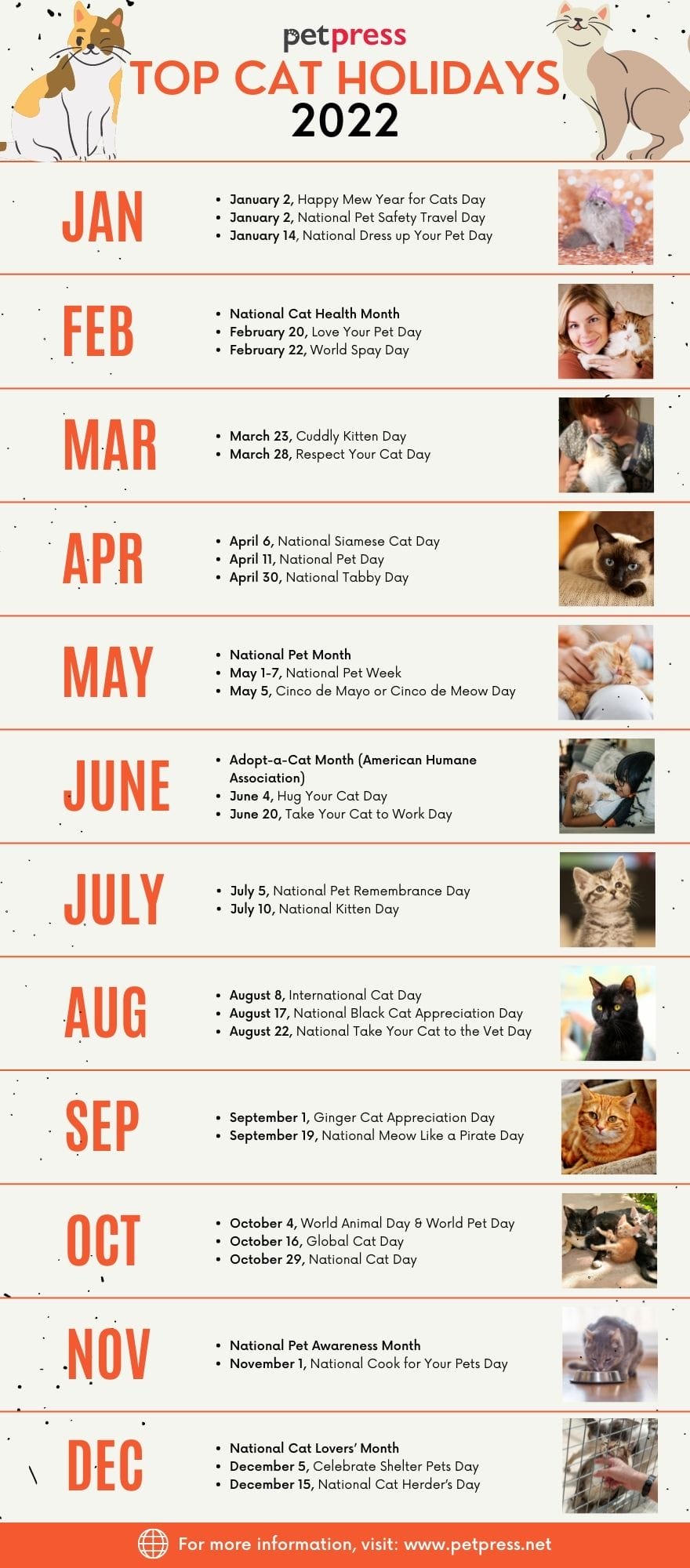 These days, we honor all aspects of our cat's existence, from serious awareness weeks and months dedicated to the importance of finding homes for shelter cats and keeping them healthy and safe to fun weekends that celebrate the joy our cats give us every day.
So mark your calendars and get ready to party with your kitties!
January Cat Holidays
Walk Your Pet Month
January 2, Happy Mew Year for Cats Day
January 2, National Pet Safety Travel Day
January 6, National Cuddle Up Day
January 12, Kiss a Ginger Cat Day
January 14, National Dress up Your Pet Day
January 22, Answer Your Cat Question Day
February Cat Holidays
Feline Fix by Five Awareness Month
National Cat Health Month
Spay\/Neuter Awareness Month (Humane Society of the United States)
Pet Dental Health Month
Responsible Pet Owners Month
National Prevent a Litter Month
February 13, Kitten Bowl VIII (Hallmark Channel) (https://www.hallmarkchannel.com/kitten-bowl)
February 13, Cat intine Day (not official, yet)
February 14, Pet Theft Awareness Day
February 20, Love Your Pet Day
February 20-26, National Justice for Animals Week
February 22, World Spay Day (Annual campaign Humane Society International and Humane Society of the US)
February 22, Spay USA Day (last Tuesday of February)
March Cat Holidays
National Pet Poison Prevention Month
March 3, If Cats Had Thumbs Day
March 6 -12, Professional Pet Sitters Week (28th annual celebration) (first full week in March)
March 17, St. Gertrude of Nivelles Day ("The Cat Lady of the Catholic Church")
March 20-26, National Poison Prevention Week (third full week in March)
March 23, Cuddly Kitten Day
March 28, Respect Your Cat Day
March 30, Take a Walk in the Park Day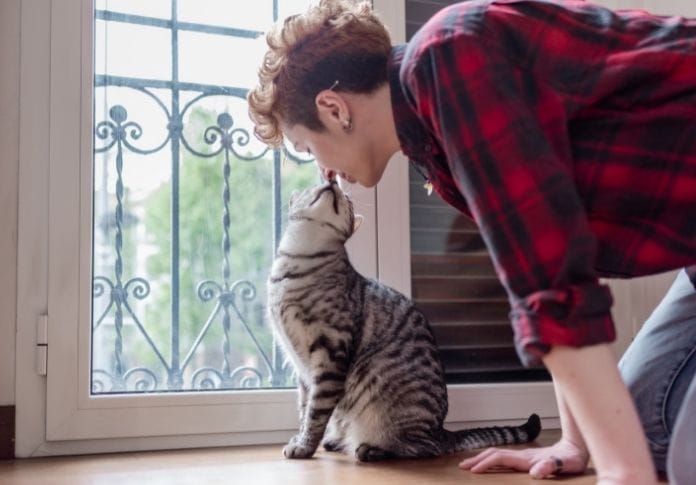 April Cat Holidays
National Heartworm Awareness Month
National Pet First Aid Awareness Month
Prevention to Cruelty to Animals Month (ASPCA)
National Pet Month – UK
April 4, World Stray Animal Day
April 6, National Siamese Cat Day
April 7, World Health Day
April 10-16, Animal Care and Control Appreciation Week (second full week of April)
April 11, National Pet Day
April 11, Celebrate Shelter Pets Day
April 17-23, National Pet ID Week
April 17-23, Animal Cruelty\/Human Violence Awareness Week (Humane Society of the US – third week in April)
April 17-23, Veterinary Receptionist Week
April 18, Pet Owners Independence Day
April 19, National Cat Lady Day
April 19, Pet Owners Day
April 24, National Pet Parent Day (last Sunday in April)
April 26, National Kids & Pets Day
April 29, Hairball Awareness Day (last Friday in April)
April 30, National Adopt a Shelter Pet Day
April 30, National Therapy Animal Day
April 30, World Veterinary Day (last Saturday in April. World Veterinary Association)
April 30, National Tabby Day
May Cat Holidays
Pet Cancer Awareness Month – (also celebrated in November)
Chip Your Pet Month
National Pet Month
Pet Sitter Safety Month
Responsible Animal Guardian Month
May 1-7, American Humane Be Kind to Animals Week (celebrated since 1915, always first full week of May)
May 1-7, National Pet Week (American Veterinary Medical Association – first full week in May)
May 3, National Specially-abled Pets Day
May 5, Cinco de Mayo or Cinco de Meow Day
May 8, Mother's Day – perfect for any cat mom!
May 14, National Animal Disaster Preparedness Day (second Saturday in May)
May 27, National Road Trip Day – perfect to bring your cat along to enjoy the drive.
June Cat Holidays
Adopt-a-Cat Month (American Humane Association)
Adopt-a-Shelter-Cat Month (ASPCA) (Also marks the height of kitten season)
National Pet Preparedness Month (Timed for the first month of hurricane season, urges people with pets to make preparations in case they should be hit by a disaster including making plans for what you would do with your cat in case of a hurricane, tornado, flood or other natural disasters)
National Foster a Pet Month
National Microchipping Month
June 4, Hug Your Cat Day
June 5-11 Pet Appreciation Week (first week in June)
June 8, Best Friends Day – well, your cat is your best friend, right?
June 14, World Pet Memorial Day (second Saturday in June)
June 12-18, Animal Rights Awareness Week (third week in June)
June 19, National Garfield the Cat Day
June 19, Father's Day – perfect as well for any cat dad!
June 20, Take Your Cat to Work Day
June 20–24, Take Your Pet to Work Week
June 25, Cat World Domination Day
June 29, World Day Against the Abandonment of Domestic Animals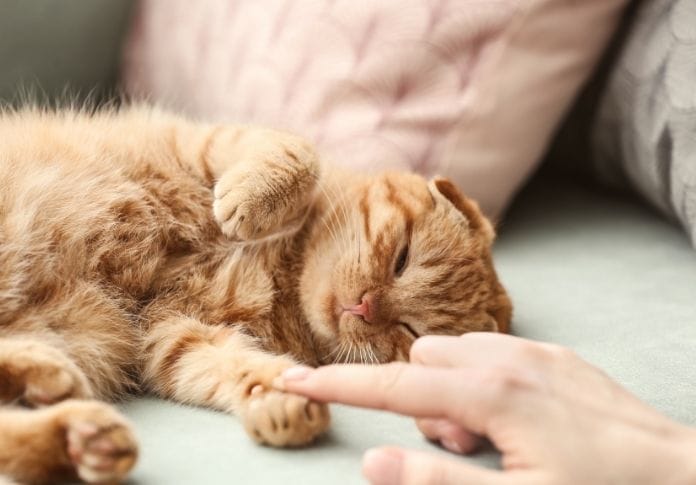 July Cat Holidays
National Lost Pet Prevention Month (Learn how to keep your pets from becoming lost in this month-long observance launched by PetHub)
National Pet Hydration Awareness Month
July 1, ID Your Pet Day
July 4, Independence Day
July 5, National Pet Remembrance Day
July 10, National Kitten Day
July 11, All-American Pet Photo Day
July 15, National Pet Fire Safety Day (sponsored by the National Volunteer Fire Council (NVFC), ADT Security Services and the American Kennel Club (AKC)
July 21, National Craft for your Local Shelters Day
July 24, National Parents Day (fourth Sunday in July)
August Cat Holidays
Itchy Pet Awareness Month
Rawgust (celebrating raw feeding for pets)
August 8, International Cat Day
August 10, National Lazy Day
August 15, National Check the Chip Day (AVMA and the American Animal Hospital Association (AAHA) joined together to create Check the Chip Day)
August 17, National Black Cat Appreciation Day
August 20, International Homeless Animals Day (Third Saturday in August)
August 22, National Take Your Cat to the Vet Day
August 28, Rainbow Bridge Remembrance Day
August 30, National Holistic Pet Day
September Cat Holidays
Happy Cat Month (established by the CATalyst Council)
National Disaster Preparedness Month (lead by FEMA's Ready Campaign, Citizen Corps, and The Advertising Council, this effort encourages individuals, families, businesses, and communities to work together and take action to prepare for emergencies. Visit Ready.gov and CitizenCorps.gov. for more info)
Animal Pain Awareness Month
National Pet Insurance Month – check our blog about the best pet insurance to get for your kitty!
Pet Sitter Education Month
September 1, Ginger Cat Appreciation Day
September 12, National Pet Memorial Day (established by the International Association of Pet Cemeteries (IAPC) – second Sunday in September)
September 13, Pet Birth Defect Awareness Day (a day dedicated to the issue of pet birth defects including information on identification, prevention and treatment)
September 19, National Meow Like a Pirate Day
September 19-25, Adopt a Less-Adoptable Pet Week (third week in September)
September 19-24, National Deaf Pet Awareness Week
September 20-26, Animal Welfare Week
September 22, First Day of Fall
September 22, Remember Me Thursday (fourth Thursday of September)
September 25, World's Largest Pet Walk
September 28, World Rabies Day (sponsored by the Global Alliance for Rabies Control)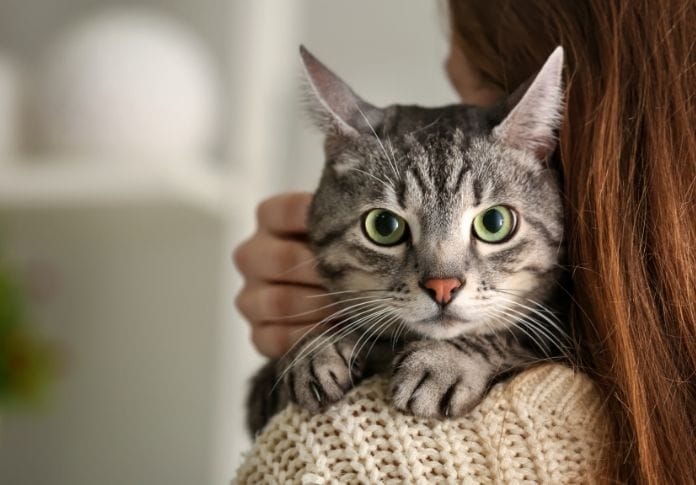 October Cat Holidays
National Animal Safety and Protection Month
National Pet Wellness Month
October 2-8, Animal Welfare Week (first week of October, starting on Sunday)
October 4, World Animal Day & World Pet Day
October 4, Feast of St Francis of Assisi (The feast commemorates the life of St Francis, who was born in the 12th century and is the Catholic Church's patron saint of animals and the environment. It is a popular day for pets to be blessed)
October 12, National Pet Obesity Awareness Day
October 16-22, National Veterinary Technician Week (sponsored by the National Association of Veterinary Technicians of America)
October 16, National Feral Cat Day
October 16, Global Cat Day (previously Feral Cat Day, Alley Cat Allies)
October 14, Vet Nurse's Day – (celebrated the second Friday in October)
October. 21, National Pets for Veterans Day
October 21, Cure4Cats Day (Winn Feline Foundation)
October 27, National Black Cat Day in the UK
October. 28, Plush Animal Lovers' Day (perfect day to buy your pet a new squeaky toy)
October 29, National Cat Day
November Cat Holidays
Adopt a Senior Pet Month
National Senior Pet Month
Pet Cancer Awareness Month
Pet Diabetes Month
National Pet Awareness Month
November 1, National Cook for Your Pets Day
November 6-12, National Animal Shelter & Rescue Appreciation Week (sponsored by the Humane Society of the US – first full week of November)
November 14 – 20, Human-Animal Relationship Awareness Week (celebrated annually during the second full week in November, to honor relationships between pets and their humans)
November 17, National Black Cat Day (also celebrated on Aug. 17)
December Cat Holidays
National Cat Lovers' Month
Safe Toys and Gifts Month
December 5, Volunteer Day
December 5, Celebrate Shelter Pets Day
December 9, International Day of Veterinary Medicine
December 15, National Cat Herder's Day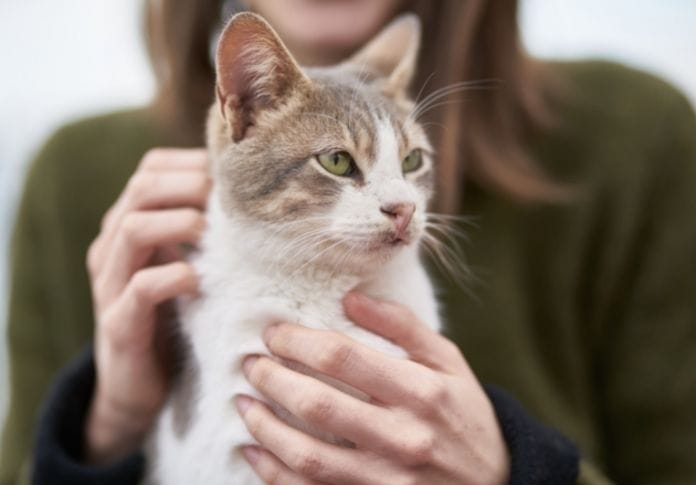 It may come as a surprise, but these are just several cat-related holidays that pet owners and cat lovers around the world celebrate every year.
In fact, even some of the most prominent cat-related organizations (such as the ASPCA) celebrate them.
They organize events and initiatives to raise awareness for medical issues or simply spread happiness among current and soon-to-be cat owners.